The Texas Railroad Commission this week adopted the rules requiring disclosure of what's in frac fluid, thus carrying out the intent of legislation passed earlier this year. The rule "will require Texas oil and gas operators to disclose on a national public web site (fracfocus.org) all the ingredients and water volumes used to hydraulically fracture wells in Texas," commission chairwoman Elizabeth Ames Jones said in a press release.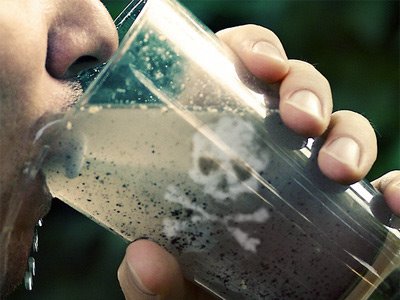 That's not exactly true but still good. Until now Texas has had only voluntary disclosure of those often extremely poisonous chemicals. Now we have mandatory disclosure … except for proprietary trade secrets. Those are the ingredients that can be kept secret unless a healthcare worker needs to know about them in an emergency or an enforcement agency needs to investigate a contamination complaint.
About half the chemicals utilized in fracking will be listed not only by name but by concentration as well. Those include any chemical listed as hazardous in the workplace by the Occupational Safety and Health Administration (OSHA). The other half of the chemicals typically utilized in fracking but not on OSHA's list will be identified by name only.
"We've very pleased with the way the commission has handled the disclosure rule in Texas," said Scott Anderson, senior policy advisor in the energy program for the Environmental Defense Fund.
He considers the Texas rule, which goes into effect on Feb. 1, as the second strongest in the nation, behind Colorado. The Colorado rule requires disclosure of the identity and concentration of all chemicals — other than trade secrets — whether covered by OSHA or not.
Esther McElfish, co-founder of the North Central Texas Communities Alliance, said her group worked hard on the disclosure measure with State Rep. Jim Keffer of Eastland, chair of the Energy Resources Committee and co-author of the bill with Fort Worth's Lon Burnam. "It's a good start," she said. "And it's not going to be easy for these companies to claim trade secrets. We made sure that it's an onerous process for them, in the hopes that will make them less likely to invoke the trade-secret clause."