The extreme versatility of paint as a medium is showcased in UTA's current show.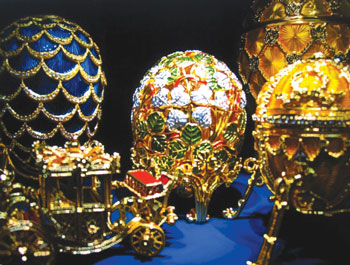 Actually, the theme sounds more like a thin veil for yet another grab-bag of an exhibit, but we won't complain when the show has such quality as John Holt Smith's geometric acrylics, Aaron Parazette's use of bold colors and typeface, and Michael Tole's jewel-like hues. The show is up only through this weekend, so hurry.
The Medium Is the Message, thru Sat. The Gallery at UTA, 502 S Cooper St, Arlington. 817-272-3143.