I'll have more thoughts on USA's escape from a very tough group later on this afternoon, but first, let's have some fun with the wacky hairstyles we've seen during this World Cup. The all-hair team lost some good players this year, as Croatia's Luka Modrić chopped off his mesmerizing shoulder-length locks just before the tournament in favor of a boringly sensible short 'do. Ivory Coast's Gervinho (who made this squad four years ago) switched from this amazing parted-curtain look to a head of braids that, while impressive, isn't good enough to make the 2014 all-hair team. Stylists take note, if you haven't already.
GK — Guillermo Ochoa (Mexico)
His curls flew everywhere as he held Brazil scoreless.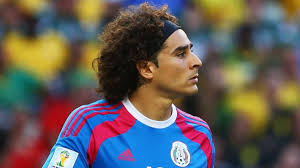 LB — Danijel Pranjić (Croatia)
Some guys have a pencil mustache. This looks like a pencil mohawk.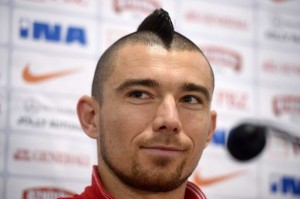 CB — Víctor Bernárdez (Honduras)
Wears a buzz cut but still dyes his hair blonde, so it looks like he has a two-tone head.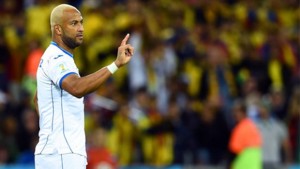 CB — David Luiz (Brazil)
Enough with the Sideshow Bob comparisons already!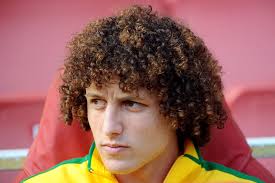 RB — Bacary Sagna (France)
Glistening blond cornrows.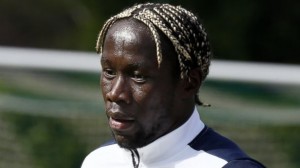 MF — Kyle Beckerman (USA)
Dreads! Great mounds of dreads! Floating in the breeze, looking like they haven't been washed all year! It's horrible, and I can't take my eyes away!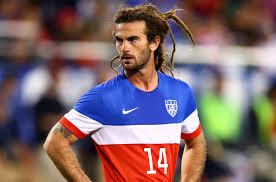 MF — Marouane Fellaini (Belgium)
When a Jewish guy wears his hair in an Afro, it's called a Jewfro. This is an Arab guy wearing an Afro. What do you call that? I always wondered.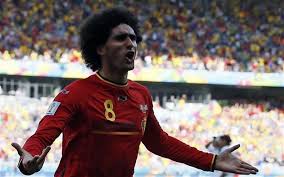 MF — Serey Dié (Ivory Coast)
Other guys have mohawks, other guys have dyed mohawks, but nobody else has a dyed mohawk that curves around in the back.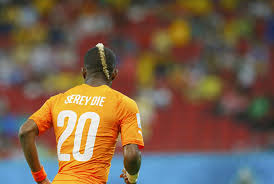 FW — Nabil Ghilas (Algeria)
I don't know what to call this.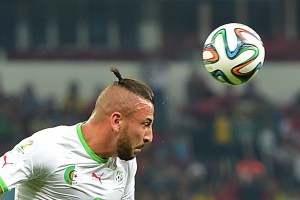 FW — Asamoah Gyan (Ghana)
Just in case we can't read the number off his jersey, it's shaved into the side of his head.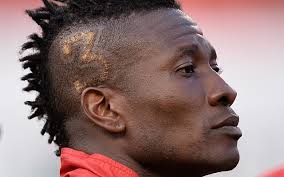 FW — Son Heung-min (South Korea)
Every World Cup needs an Asian dude with a dye job.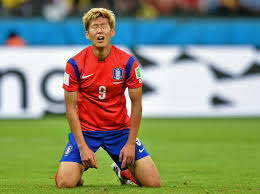 Bench: Charles Itandjé's mohawk-plus-billy goat beard (Cameroon), Ermin Bičakčić's shaved on the sides but long on top look (Bosnia-Herzegovina), Benoît Assou-Ekotto's Afro (Cameroon), John Boye's dyed-at-the-roots look (Ghana), Martín Cáceres' topknot (Uruguay), Paul Pogba's partially dyed cornrows (France), Raúl Meireles' mohawk-plus-caveman beard (Portugal), Keisuke Honda's dye job (Japan), Rodrigo Palacio's balding rat-tail (Argentina), Neymar's blond sculptured job (Brazil), Tim Howard's shaved head-plus-caveman beard (USA).