Wine Bar
Critic's choice: Gran Cru Wine Bar & Boutique, 1257 W Magnolia Av
When it comes to wine, the Near Southside offers an embarrassment of riches. In a two-block radius, there's Kent & Co. Wines, featuring a retail store with a purple Caddy and a sommelier who looks like Lou Diamond Phillips, and also Magnolia Cheese Co., offering a fantastic selection of tapas and (obviously) cheese and a small wine list. But the jewel in the Magnolia vino crown is Gran Cru, whose selection of more than 200 bottles is priced close to retail. (We've price-tested.) The bar also serves 2-ounce "taste" pours in addition to the by-the-glass pricing. Create your own flights, or buy by the bottle to take home.
Hotel Bar
Critic's choice: R Bar & Grill, 2401 E Lamar Blvd, Arl
At last, some competition for Whiskey & Rye! This spiffy new place opened this summer as part of the renovation to the Arlington Hilton Hotel, and it offers a sleek modern design that doesn't sacrifice warmth or character. To top it off, the bar whips up innovative cocktails and has plentiful TVs and excellent food. Finally, travelers staying in A-town can unwind in style without making the drive to Fort Worth or Dallas.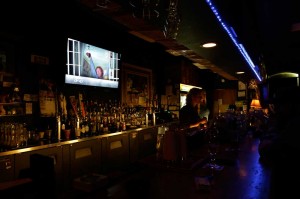 Sports Bar
Readers' choice: Buffalo Bros, 3015 S University Dr
Critic's choice: Frankie's Sports Bar & Grill, 425 W 3rd St
Frankie's tries hard to meet the needs of every single sports fan in the 817. You can eat, drink, and watch football, baseball, hockey, soccer, tennis, and even polo. This upscale hangout has giant projection televisions surrounded by big-screen TVs and personal-sized models. There's even a TV in the mirror of both bathrooms. Predictably, there are all kinds of deals on drinks, and the food menu exceeds typical sports bar offerings.
Gentlemen's Club
Readers' choice: Rick's Cabaret, 7101 Calmont Av
Critic's choice: Rick's Cabaret
Rick's central location means you don't have to take long trips to Fort Worth's outskirts to get your fill of female eye candy. Along with Rick's always-attractive main attractions, there are themed nights and, on Sundays and Mondays, half-price champagne.
Expensive Beer
Critic's choice: World of Beers, 5005 S Cooper St, Arl
The suds are pricey at this emporium south of I-20, but an immensely knowledgeable staff will pour tiny free samples of the place's vast selection of wheat beers, stouts, and IPAs to help you better place your order. On the off chance that nothing on the rotating menu tickles your fancy, you can also order from a variety of mixed drafts, beer cocktails, or even a beer ice cream float. The choice of beers from Texas and far-flung locales makes this an essential place for connoisseurs. WOB is noisy, but outdoor seating is available.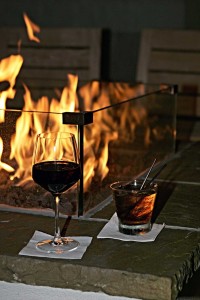 Margarita
Readers' choice: Yucatan Taco Stand, 909 W Magnolia Av, Ste 10
Critic's choice: Bottlecap Alley Icehouse Grill, 843 Foch St
They're cold and refreshing, and they come in schooners. The on-the-rocks margs here are also incredibly tasty and, during happy hour (11am-7pm Mon-Fri), eminently affordable ($5 a pop).
Martini
Readers' choice: Blue Sushi Sake Grill
Critic's choice: Scat Jazz Lounge, 111 W 4th St
Certain drinks demand a suitable ambiance, and martinis are among them. Nothing beats a smoky, New York-esque jazz lounge for sipping on a dry, well-balanced gin martini (shaken, not stirred, of course). Dirty or clean, you won't be disappointed.
Bar Décor
Critic's choice: Shipping & Receiving
Offset by the bright biergarten/performance area, S&R's interior is small, dark, and dressed up with concert posters of days gone by, letting you know that while owner Eddie Vanston's mind is on comfort and affordable cocktails, his heart is in music.
Bar Games
Critic's choice: Barcadia, 816 Matisse Dr
Like the coin-op edition of Contra, Barcadia is tough to beat. Along with the recent additions of The Simpsons and Teenage Mutant Ninja Turtles, Barcadia boasts a broad selection of the top video games from the '80s and '90s, plus pinball, air hockey, pool, skee-ball, and Giant Jenga. Better yet, the games are free on Tuesday nights. The Golden Age of Arcades may be long gone, but Barcadia keeps the spirit alive.
Party Patio
Critic's choice: Capital Bar, 3017 Morton St
Capital Bar is undoubtedly as popular as it is because of its gorgeous two-story patio. From upstairs, the view is spectacular —  the stage below, downtown to the north and east, and the Modern Art Museum of Fort Worth to the west. Things can get prett-tyyy rowdy if the band is rollicking or after a Horned Frogs victory.