Band Name
Critic's choice: Secret Ghost Champion
After reading "Secret Ghost Champion," you might wonder where the spirits gather for their championship. After hearing the veteran Fort Worth band's folky-psychedelic music, you might wonder where you can hear more.
Local Music Show in Last 12 Months
Readers' choice: Quaker City Night Hawks, Friday on the Green, July
Critic's choice: Sub Oslo and Pinkish Black at Lola's Saloon
If you weren't there, it's hard to adequately describe this show, but here goes: On a Saturday in June, two of the heaviest bands in Fort Worth music history led listeners on a vision quest through the musical spectrum, from relentless fury to zoned-out, head-nodding bliss. Pinkish Black's ominous, pummeling attack and the mesmerizing atmospherics produced by the legendary dub collective Sub Oslo wrapped the audience in an inescapable rhythmic grip –– the dynamic textures of synthesizers, a stonerrific light show, and the cosmic embrace of bass sent brains soaring into the astral plane. Sub Oslo performances are rare — pray to the outer gods of sight and sound that this lineup happens again.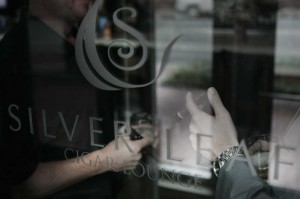 Club DJ
Critic's choice: DJ Databass
Databass can get bodies moving, sure, but his specialty is transforming obscurities into almost entirely new songs. You can often catch him during Lola's Wednesday-night hip-hop throwdowns.
Recording Studio
Critic's choice: Green Audio Productions
Before opening Green Audio earlier this year, owner/producer Ben Napier was churning out records wherever he could find space. Now that he's got a bona fide building with a Hammond B-3, a Baldwin console piano, and three 300-square-foot jam rooms, he's nearly unstoppable. Sally Majestic, Panic Volcanic, and Droidekka are just a few of the artists who've recently worked with the green-haired wonder.
Bar Snacks/Bar Food
Readers' choice: The Bearded Lady, 1229 7th Av
Critic's choice: R Bar & Grill
Chef Michael West has this new place going the extra mile, with plantain and yucca chips subbing for nachos, elotes served as a dish rather than on the cob, and a banh mi sandwich with pork medallions. The staples are good too, with a decadent mac-and-cheese appetizer, excellent wood-fired pizzas, and steak for traditionalists.
DIY Venue
Critic's choice: 1919 Hemphill, 1919 Hemphill St
The Near Southside all-ages music venue and activist shop has been going strong for 12 years now, bringing in national punk acts and maintaining a rare business ethic. Sticking to grassroots ideals and rocking for the sake of rocking should be the norm, not the exception.
BYOB Venue
Readers' choice: Nonna Tata, 1400 W Magnolia Av
Critic's choice: Painting with a Twist, various locations
When you're trying to stretch your creative muscles, sometimes it helps to reach for a drink first. Once you're properly warmed up, you'll be guided by Painting with a Twist's experienced artists through the creation of a work of art worthy of hanging in your hallway or above your bar at home.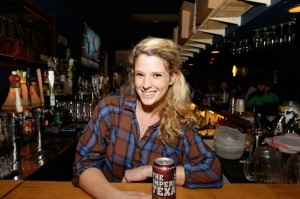 Seat for People Watching
Critic's choice: Any chair facing Sundance Square Plaza, between 3rd and 4th streets and Houston and Main streets
A funny thing happens when a city closes the public pools –– folks will bring their kids to wherever there's water, including the fountains at Sundance Square Plaza. But there's more here than just screaming critters. On summer Saturday mornings, the YMCA holds yoga and zumba classes (while the fountains are off, of course). Grab a patio table at nearby Bird Café, Del Frisco's Grille, or Taco Diner and enjoy.
Place to:
Get Sidetracked
Critic's choice: Sidetracked Pub & Grub, 3101 E Division St, Arl
What better place to get sidetracked than at a little dive bar called Sidetracked? You might see the sign and pop in for a plate of food or a drink but end up staying all night for the karaoke. (Every night is karaoke night at Sidetracked.) Drink prices are reasonable, the service and clientele are friendly, and the DJ is cool.
Have a Conversation
Critic's choice: The Modern Art Museum of Fort Worth's café or bar, 3200 Darnell St
The bar itself has limited hours of service, so you might want to check the museum's website. But for deconstructing a film or mulling over an exhibit you've just seen in a quiet and elegant setting, it's the best. And of course you can have a glass of wine whenever the café is open.
Time-Travel without Going Anywhere
Critic's choice: Showdown Saloon, 2019 S Cooper St, Arl
Don't let the internet jukebox and Golden Tee throw you. This UTA-area watering hole hasn't changed much over the decades. The bar counter is lovably lived-in, the handwritten signs behind the bar pleasantly faded, and vibe as comforting as a visit to Grandpa's study.
Meet Someone of the Opposite Sex
Readers' choice: Reservoir, 1001 Foch St
Critic's choice: The Backyard at Capital Bar
Calling all straight, single Fort Worthians. Whether you're looking for a relationship, soulmate, hookup, someone older, someone a little younger, or all of the above, don't look any farther than your own Backyard. The spacious, partially outdoor hangout adjacent to Capital Bar is filled with plenty of ice-breaker games and great drink specials, but the diverse cross-section of customers is what really seals the deal.
Meet Someone of the Same Sex
Readers' choice: Rainbow Lounge
Critic's choice: QCinema
Meeting new people is hard for everyone but maybe a little harder for LGBT folks, who, despite huge social progress in recent years, can still be isolated by cultural, geographic, and personal circumstances. QCinema, Fort Worth's international gay and lesbian film festival, holds monthly screenings of the latest in LGBT short films and features mostly at The Rainbow Lounge, which facilitates –– nay, mandates –– socializing.
Break Up
Critic's choice: Ol' South Pancake House, 1509 S University Dr
Let's face it — a lot of these crises happen in the wee hours. But whenever the end of your romantic road seems near, you might consider heading for Ol' South. There are lots of people around, no matter the hour, which helps keep the verbal fireworks down, and the waitstaffers have seen and heard it all before. Everybody minds their own business pretty much, and regardless of who leaves first, the other can drown his or her sorrows in the most comforting of comfort foods. What heart is so broken that it can't be cheered by an order of Dutch babies?
Take a First Date
Readers' choice: Lightcatcher Winery and Bistro, 6925 Confederate Park Rd
Critic's choice: Coyote Drive-In, 223 NE 4th St
Ah, just like the good ol' days, when Grandma and Grandpa were getting touchy-feely in the back seat in the glow of a gigantic movie screen … . You and that special someone can relive that era with an evening at the Coyote. Situated at the scenic Panther Island Pavilion, the outdoor theater serves tasty food and beverages, and admission is only $8 per person for two films.
Day Drink
Critic's choice: A Great Notion, 2024 Ridgmar Blvd
Contrary to popular belief, day drinking is not just a weekend activity. You can tie one on early during the week too. Your proof? A Great Notion opens at 11am every day except Sundays (noon). The setting is dark and comfortable, the booze inexpensive, and the service quick and courteous.
Drink Alone
Critic's choice: The Grotto, 517 University Dr
Those of us who are easily annoyed by the yakkity-yak of bold strangers can find any number of escape hatches at The Grotto. The long bar has a small section at the west end where a person can pretty much blend into the wall while staring wistfully into a mirror and wondering where life went so wrong. If a fellow customer invades your space, a couple of small rooms in the back offer sweet respite. Or grab your drink and find a quiet spot on the patio out front.
Eavesdrop
Critic's choice: Del Frisco's Steakhouse, 812 Main St
Expensive, expansive, and classy, Del Frisco's is where high-rollers map out business deals, visiting Hollywood actors charm the locals, and ballplayers fill up. Just try to look like you belong.
Nurse a Hangover
Readers' choice: The Polar Club Cryosauna, 5726 Locke Av
Critic's choice: Woodshed Smokehouse, 3201 Riverfront Dr
When hair of the dog seems like the only thing that will save you, drop by the Woodshed's outdoor patio, dig into some wholesome 'cue and a Bloody Mary (or three), and feel yourself slowly come back to life. Breakfast starts at 8 a.m. on weekends, so you can be all better before noon.
Have a Nightcap
Critic's choice: The Chat Room Pub
There comes a certain point in the evening when you don't want to have to mind your manners. That's the time to hit the comfy, unpretentious Chat to enjoy cheap drinks and conduct loud, glassy-eyed conversations with whomever crosses your path.
Start Your Evening
Critic's choice: Eddie V's Prime Seafood, 3100 W 7th St
How can an evening not be classy if it starts here? The service is superb, the drinks reasonably priced, and the atmosphere is that of a solid big-city joint where movers and shakers kick back at the end of the day. Plus, the Cultural District and West 7th corridor are nearby, with all of their entertainment and, if your mouth's not set for seafood or steak, dining options.
Shoot Pool
Critic's choice: JJ Dakota's Billiards, 9112 Camp Bowie West
Though the bar itself looks like it came from a dark, intimate drinking     establishment, the rest of JJ Dakota's is wide open for billiards players of all skill levels. A dozen tables help you realize your Color of Money fantasies, and, should you need a break from breaking, JJ's also has darts and foosball. The vibe is fun and a little rowdy — just the way a good pool hall should be.
Top 5 Weekly Specials
Monday: This night of the week can be a bummer, but you can blast your frown upside down with half-price sake bombs at Edohana (2704 S Hulen St).
Tuesday: At The Sunshine Bar (902 W Division St, Arl), everything Crown and down is only $2 until 11pm; after that, it's $2 almost anything.
Wednesday: During the proverbial happiest hour of the day, drop into Taverna (450 Throckmorton St), where wells, drafts, house wines, and bellinis are only $3.
Thursday: No Frills Grill (1550 Eastchase Pkwy) serves domestic pitchers for only five bucks a pop.
Friday: Drink specials tend to be scarce on this first night of the weekend, but Frankie's Sports Bar & Grill (425 W 3rd St) lets you double your cocktail for only a dollar extra –– all day, every day.