Off Asides wakes up Sunday morning feeling like Kris Kristofferson — with no way to hold my head that doesn't hurt, looking for my cleanest dirty shirt, and thinking of Rita Coolidge riding bareback on a palomino while strumming a ukelele. So I'm ill-prepared when I turn on a pregrame show and hear FOX News sportscaster and longtime Dallas Cowboys beat reporter Mike Doocy picking the Green Bay Packers to win the game 27-24 at chilly Lambeau Field.
"[Aaron] Rodgers is so mistake free," Benedict Arnold, er, Doocy says of the Packers quarterback.
Off Asides has picked the Cowboys to win the Super Bowl every year since 2009. That's why I get to write my columns in the cozy confines of Jerry Jones' luxury suite, or at least I did until Chris Christie stole my chair. Now it's all slimy.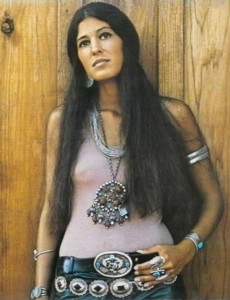 Beating Rodgers at Lambeau Field in a playoff game will rank Tony Romo among the elite quarterbacks and certainly remove any lingering "choker" doubts.
Then again, I'd hate to see Romo become a superstar and start doing State Farm commercials with Hans and Franz, like Rodgers has done ad nauseum. Hans and Franz were chuckle-worthy back when the skit originally aired on Saturday Night Live in 1988. Its shelf-life should have been two-and-a-half seconds. The fact they're still milking those stale characters says a lot about how much the potency of cannabis has increased since 1988. Thanks a lot, science.
Noelle Scaggs's vocal cords have apparently frozen shut, but she squeaks out a trembling national anthem the best she can. If someone ever asks you to sing "The Star-Spangled Banner" in a meat locker in front of 100 million people, just say no. Then again, somebody's got to sing the song. So just say yes. I can't make life decisions for you, the game is starting.
The Cowboys offense takes the field and only three of 11 players are wearing long sleeves: Tony Romo, James Hanna, and Terrance Williams. On the Packers defense, five guys wear long sleeves. In the toughness category, the Cowboys are already winning.
Thankfully, the Packers take an early lead. It'll be more exciting to watch the Cowboys come from behind to win the game, just like they did last week against the Lions.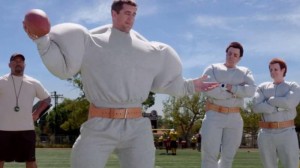 You can see breath coming out of the players' mouths in the cold weather.  If there is ever a situation where I have to pretend to be dead, I hope it's not this cold.
The Cowboys tie the game 7-7 with the help of a pass interference call that gives them first and goal at the 1. The Green Bay crowd boos because every penalty that favors the Cowboys is ammunition to say they're getting special treatment from referees. It began with last week's reversal of an interference call that helped the Cowboys to beat the Lions. I consult with two dozen sports experts, psychologists, ethics professors, and priests about this, and they all say to "tell those whiners to stuff it."
Does Aaron Rodgers get calf insurance through State Farm?
His gimpy leg limits his ability to run. The Cowboys defense takes advantage, sacking Rodgers several times and causing a turnover that leads the Cowboys to a go-ahead touchdown to make it 14-7. We're going to pump you up, Green Bay!
And whatchoo got to say Mike Doocy? Huh? Did you forget the Cowboys have a killer offensive line and the NFL's best running back? And Rodgers has one leg tied behind his back? And the refs are in Jones' pocket? We can't lose, baybee!
Here's a fitting tidbit: Green Bay bills itself as the "Toilet Paper Capital of the World." A century ago the city's Northern Tissue played a huge role in creating the soft, pliant, disposable toilet paper that we rely on so much these days. I for one… .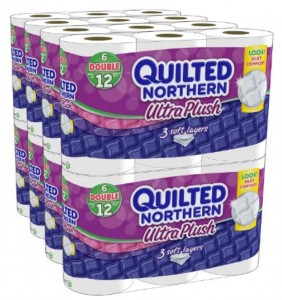 Oh crap. Murray fumbles! Green Bay recovers and kicks a field goal to cut our lead to one point, 14-13, midway in the third quarter.
Actually, I'm glad. Whenever Murray fumbles, he comes back into the game like a man possessed, desperate to redeem himself. The 'Boys will win by three touchdowns now.
The next time you go to the restroom, think about this: Green Bay's paper mills polluted the local waterways with toxins while making all those toilet rolls over the decades. I hope you're happy.
My theory on Murray is proven right. Romo is slammed to the turf and hurts his back, leg, neck, ankle, spleen, ear lobe, and septum all at once. On the next play, Green Bay's defense stacks the line because everyone can see Romo is physically unable to do anything except hand the ball to Murray. But Murray cuts right and scampers 25 yards to set up a touchdown. Cowboys are up eight points with four minutes remaining in the third quarter. With Romo beaten up, it will fall on Murray's shoulders to win this game, and he's got something to prove. Can't lose, baybee!
Backup tailback Joseph Randle gives Murray a breather. Randle has some nice runs of his own, making it look as easy as stealing candy from a baby … or, in his case, a 7-Eleven.
Speaking of stealing, Rodgers hijacks the game's momentum by burning the Cowboys defense for a long touchdown to make it a one-point game as the fourth quarter begins.
Speaking of chokers, Rodgers isn't. He leads the Packers to another TD and a 21-26 lead, making calves look overrated in the process.
Romo, on the other hand, appears to have aged 20 years since the game began.  But I'll never doubt his toughness and patience. This is a guy who has held long conversations with Jessica Simpson after all.
Then it happens. The play of the year. Romo hits Dez Bryant on a 31-yard pass to set up a first and goal! Victory is within grasp! What a catch! It'll go down in Cowboys lore as one of the greatest.
Except the Packers challenge the play. The catch is reversed. The ball goes to the Packers with a five-point lead and three minutes remaining. Jones must have missed a payment to the refs at halftime.
The Cowboys defense does its best but can't hold Rodgers to three-and-out, and the game ends. Just like that.  Death is sudden. Green Bay wins. I'll never use toilet paper again.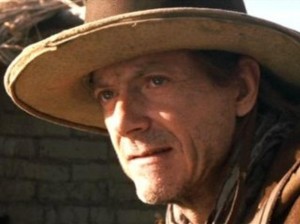 And so ends another season. Off Asides has enjoyed being your tour guide, and appreciates everyone who reads this award-winning column (note: no awards actually won). I failed to write the column for two weeks in a row toward the end of the season due to some unforeseen laziness, and it was nice to hear from some of you who were concerned. You really like me!  Austin-based actor Joe Stevens, who has appeared in Bernie, True Grit, What's Eating Gilbert Grape?, and many other movies, wrote a few weeks ago to say Off Asides is his favorite football column. I hope he remembers to mention it in his speech when he wins an Academy Award.
As for the team's prospects, I take a moment to analyze the roster, crunch some numbers, and read some tea leaves, and I can say with complete certainty that the Cowboys will win the Super Bowl in 2016. You can bet I'll be brushing up on obscure cultural references and non sequiturs in anticipation of another great year.
P.S. You were wrong Doocy. The score was 21-26, not 24-27. You obviously have no idea what you're talking about.