The local brewscene is about to get a whole lot bigger; Several breweries, brewpubs, and cideries are either open, under construction, or finalizing business plans. Here's a rundown of the looming craft beerplosion. Get ready.
Cowtown Brewing Company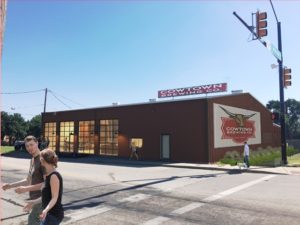 There's a reason Cowtown Brewing tops this list. The brewpub will offer Fort Worthians a single destination for choice suds and superlative 'cue, thanks to a partnership with Mansfield-based Big D Barbecue. The hybrid concept is scheduled to open late this year (hopefully December), according to Cowtown Brewing co-founder/brewer Shawn Kidwell.
Dirty Job Brewing
Mansfield-based Dirty Job Brewing opened last month in the historic part of that city. The family friendly space hosts trivia nights, private parties, and live music Thursday through Sunday. This microbrewery is high on my list of new taprooms to visit.
New Main Brewing Company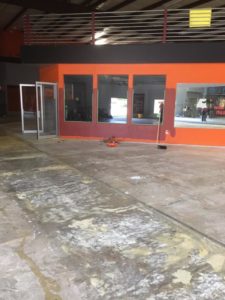 Pantego (near Arlington) is about to become a destination, thanks to New Main Brewing Company. New Main's founder, David Clark, shared some updates.
"We're finishing up our TABC licensing to open as a pub, serving beer, cider, tea, coffee, and soda from around Texas in our taproom," he said. "Our next big items are assembling our cold room, building our bar, and completing a few more cosmetic finishes on the inside of the building. Hopefully, we'll be open in either November or December of this year!"
Turning Point Beer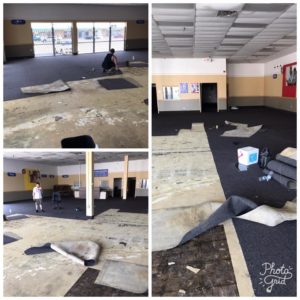 North Texas finally has a pipeline to juicy, New England-style IPAs. Turning Point Beer is under construction in Bedford (1307 Brown Trail).
"We plan to open by the year's end or early 2018," Turning Point co-founder Jon Goytia said. "We will be brewing up some new beers as well as some trusty old faithfuls. We will not have food at first, but we may sometime in the near future. The brewpub will feature a neighborhood-friendly taproom, with guest taps from some local mainstays. As for immediate updates, our social media pages (Facebook, Instagram, Twitter) are great resources."
Locust Cider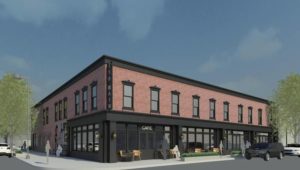 Ah cider, beer's more modest, sweeter brother. Fort Worth will have its first cidery next year if all goes to plan. Washington-based Locust Cider will be setting up shop in the Near Southside (710 South Main), and construction begins late this year.
"Locust Cider's Fort Worth Taproom will be a creative and industrial environment for Near Southsiders and visitors to learn, taste-test, socialize, and help brainstorm the next great flavor," a recent press release read.

Brutal Beerworks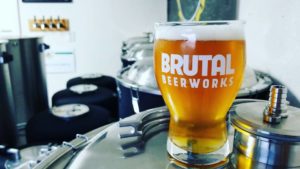 Eric Johnson took third prize at the recent Martin House Riverside Shootout homebrew competition. By the end of 2018, Johnson plans to open his own brewpub in his adopted home of North Richland Hills. He will forgo large TVs and blaring music in favor of a "low-key" environment that's calming while offering a wide range of craft suds and cold brew coffee. As for the beer offerings, Brutal Beerworks will have around eight flagship beers. (Expect plenty of IPAs and Belgian-style brews.)
"I like the idea of an industrial coffee house feel [for the] brewpub with a little bit of attitude," Johnson said. "We will serve craft beers and cold-brew coffee. It'll be a comfortable place for all types of people to come in and relax, but it will also have some rough character."
Deep Ellum Brewing Company
According to a recent article by GuideLive, the Dallas Brewery is opening a satellite brewing site/taproom at 611 University Drive early next year.
Deep Ellum Brewing founder John Reardon said, "The new space, which is about 5,200 square feet, will put a bigger emphasis on food."
Pathfinder Brewery

Plans are underway for a family friendly brewery in Hudson Oaks, near Weatherford. Eric Addison moved here from California a few years ago with dreams of opening a brewery. Those dreams will come true next year when Pathfinder Brewery opens its doors.
"Pathfinder is still in the design phase," Addison said. "I hope to finish engineering work and secure a contractor sometime in September, with construction starting soon thereafter. Projects of this scale never go according to plan. There are always setbacks and surprises. At this point. I can only commit to opening sometime in 2018. Believe me, the sooner the better. It has taken almost three years to get this far!"
Parker County Brewing Company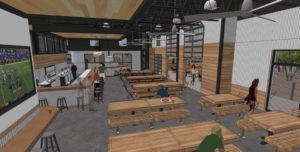 The city of Willow Park (near Weatherford) will have its first craft beer brewery later this fall. The brewery will also serve gourmet pizza and appetizers.
The Fort Brewing Company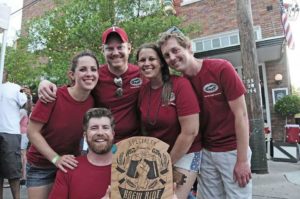 The formidable team of Samantha Glenn, Jenni Hanley, John Koch, and Collin Zreet (a.k.a. The Fort Brewing) took second place at the recent Martin House Riverside Shootout homebrew competition. Two years ago, they outright won the contest, and Martin House brewed their much-missed Holidazed and Confused. Glenn said her team plans to open a brewpub in the near future. It's too early in the process to divulge details, she said, adding that there will probably be some rebranding along the way.
If you are opening a craft beer brewery or brewpub in Tarrant County (or very close to it) and would like it featured in this column, please email me via: Edward@FWWeekly.com.
Don't forget to follow On Tap in Fort Worth's Facebook page.
On Tap this Week:
Eno's Pizza Tavern hosts inaugural TEXtoberfest, Sept. 24
Eno's Pizza Tavern is hosting its first TEXtoberfest to celebrate the Oktoberfest season in true Texas style! Eno's will transform its back lot into a festive biergarten with local breweries, food and live music. The event will also feature a best boots competition, as well as stein-hoisting and pretzel-eating contests.
Beer, Beards, and Beethoven
The popular beer-infused chamber music program returns October 18 at Wild Acre Brewing Company. SMU-based Cézanne Quartet will perform popular classical music selections. Admission includes two Wild Acre beers.