Customer Service 
Readers' Choice: Perfect Touch, 2525 Weisenberger St, 817-870-3610
Critic's Choice: Chris and Deedra Keel, Put a Cork in It, 2972 Park Hill Dr, 817-924-2675
Chris and Deedra Keel are many things to many people. The husband-and-wife team's boutique wine shop tucked away near TCU carries hard-to-find vino at just about every price point. If you're way into wine, they'll sip and swirl with you during their weekend tastings and chat about the finer points. Maybe you're a novice. No problem. The outgoing couple never talks down to newbies, and they know all the right questions to ask. Whatever your relationship with wine, you'll leave Put a Cork in It satisfied, a little smarter, and maybe buzzed.
Hair Salon
Readers' choice: Novak Hair Studios, 250 W Lancaster Av, Ste 110, 817-592-4247
Critic's choice: Novak Hair Studios
Offering a sophisticated styling experience and luxurious amenities in an ultra-modern, eco-friendly setting, Novak gives its stylists –– called "solo artists" in the salon's parlance –– the opportunity to do their best, most creative work in their chosen medium, your hair. Since they work out of their own rooms, you get personalized, one-on-one attention, and the salon's private processing lounge is located on a secluded upper floor, making it a cut above the rest.
Barber Shop
Readers' choice: District Barbershop, 400 S Jennings Av, Ste 100, 817-420-9552
Critic's choice: Fort Worth Barber Shop, 3529 Lovell Av, 817-731-5252
This is a newish shop, just a few years old, that has already established itself as a chill place to visit a solid crew of talented coif tamers. The barbers like to chat, give straight-razor shaves, and trim beards just like the old timers once did, but the barbers also offer you a cold beer, sell locally made hair products that make you smell good enough to eat, and specialize in multi-ethnic hair styles. Established in what appears to be a former auto shop building, Fort Worth Barber Shop is simple to find, easy to park at, and welcoming (and gentle) with squirming children settling into their first barber chair. The buzz, so to speak, is growing –– the place has become so popular, you'll probably have to make an appointment.
Mechanic
Critic's choice: Tommy L. Orr Auto Services Inc, 2502 W Division St, Arl, 817-275-0631
Tommy Orr and son Stormy have been fixing cars at the southwest corner of Bowen Road and Division Street for many years and have become beloved members of that community for providing such honest and efficient service for so long. The Orrs will diagnose your auto problems and give you options and quotes based on what's best for you, not for them. To the father-son team, trustworthiness is as solid and valuable a tool as a monkey wrench.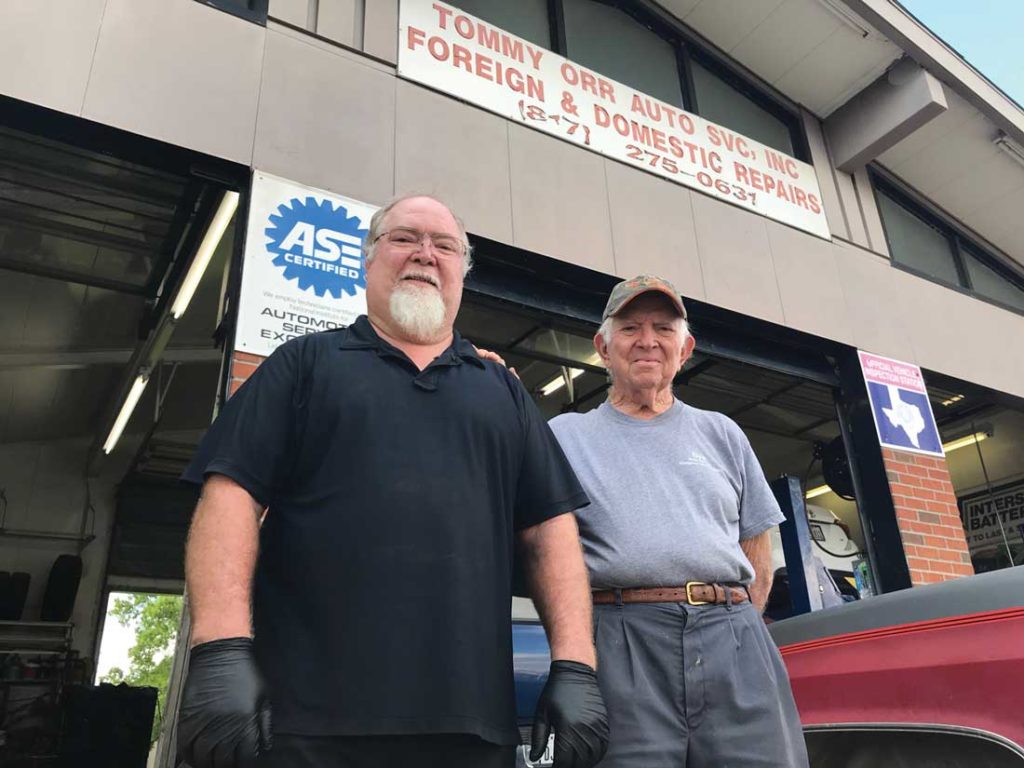 Used CDs/Records
Readers' choice: Doc's Records and Vintage, 2628 Weisenberger St, 817-732-5455
Critic's choice: Doc's Records and Vintage
Record collecting is becoming a viral epidemic, infecting brooding, High Fidelity-style middle-aged hipsters and felt-hat donning sorority sisters who just discovered Fleetwood Mac. Doc's has just the prescription. The 817 has no shortage of places to empty your checking account on new and used wax (or CDs if you're into a more antique medium), but no place can match Doc's in square footage, selection, and quirkiness. With their brand-new location behind Montgomery Plaza, they've gone even bigger with a giant floor filled with enough bins to rub calluses on your fingertips from digging through and a flea market-style bazaar of booths hawking vintage clothing, classic tour posters, and random occult curiosities. Throw in the occasional live shows of local darlings with free food and beer, and there are plenty of reasons to make like their famous logo and roll in to get your fix. 
Thrift Store
Critic's choice: Dr Deals Resale Mall, 4715 E Lancaster Av, 817-709-7901
Is it a thrift store? Novelty shop? Indoor flea market? We don't care how it's categorized. We just enjoy heading to that sketchy stretch of Lancaster between Arlington and Fort Worth and seeing what cool stuff we can discover. The inventory is not only diverse, it's well organized. Treasures –– clothing, furniture, TVs, kitchen items, tools, records, CDs, jewelry –– don't require much digging to find. And the customer service is friendly and helpful without being pushy or desperate.
Gym
Readers' choice: Inursha, 2927 Shamrock Av, 817-332-7554
Critic's choice: 24-Hour Fitness, 6500 Old Denton Rd, 817-232-8354
Dip bar? Check. Pull-up bar? Check. Well, that's about all you need. Just kidding. Though old-man strength is the best kind, you don't want to look like a meatball. That's why this 24-Hour is the best, because in addition to classes (cycling, zumba, yoga, you name it), there's every kind of rack and machine imaginable. The only one missing is a military press rack. Or are we not supposed to do those anymore, military presses? Bad for our joints or something? (Being creative, like the gym rat that you are, you can get by with the Smith machine and an adjustable incline bench.) Perhaps the best part? Aside from Mondays after work, this gym is never packed.
Antiques/Vintage Finds
Readers' choice: Montgomery Street Antique Mall, 2601 Montgomery St, 817-735-9685
Critic's choice: The Fort Worth Junktion, 162 W Rosedale St, 817-726-9380
There is vintage bounty galore at the Junktion, a fairly recent addition to the antiques and retro vintage joints, having opened in 2014. The accent here is on early Texas art and furniture, much of it sold in "as is" condition — meaning you'll have to put some TLC into bringing those old brass spittoons up to snuff or sand that rustic table down and start the finish all over. But prices take that into account. This is an easy place to lose yourself for a couple of hours.
Thrift Store
Readers' choice: McCart Thrift Center 5203 McCart Ave 817-921-9771
Adult Toys
Readers' choice: Bexotic, 3070 Alta Mere Dr, 682-499-5535
Critic's choice: Cindie's, 3610 S Cooper St, Arl, 817-466-2300
Cindie's offers adult toys with class. Need a masquerade mask like those rich, freaky horndogs in Eyes Wide Shut? Cindie's has them in lace, satin, and silk. Sexy costumes of all types abound here (well, mostly cheerleader, schoolgirl, or black-clad kitten types). But priding itself on being classy doesn't mean Cindie's doesn't offer the best of the basic pleasure accessories such as dildos, rings, pumps, plugs, straps, and thrusters. 
Cigars
Readers' choice: Pop's Safari Cigars & Fine Wines, 2929 Morton St, 817-334-0559
Critic's choice: The Boardroom Whiskey and Cigar Lounge, 1708 8th Av, 817-945-2975
As cigar lounges go, finding a new favorite spot is one part selection of sticks and the rest a combination of cocktail options and overall ambiance. The Boardroom has just the ideal mix of all three of those essentials. Gregarious owner B.P. Battles is happy to guide you around the walk-in humidor and make recommendations depending on your tastes or leave you to browse in peace. The shotgun-style bar features an ample selection of fine scotches and whiskies served straight up to complement your smoke, alongside expertly made cocktails. The lounge even hosts a supper club, where once a month you can sink your teeth into a juicy steak before lighting up another stogie.
Place to Buy Musical Instruments 
Readers' choice: Guitar Center, 5250 S Hulen St, 817-423-3800
Critic's choice: Pianotex, 1101 S Bowen Rd, Arl, 817-226-9000
To be sure, you'll find a nicer showroom in a place like Steinway & Sons' Fort Worth location. However, this Arlington business offers a selection of other brands of pianos, such as Baldwins and Yamahas, for those of us who want less opulence and more bite out of our instrument's sound. Knowledgeable staff and a willingness to restore and service old pianos make this a key place to shop for your keys.
Toys
Readers' Choice: Houston Street Toy Company, 309 Houston St, 817-810-9644
Critic's Choice: Holocron Toy Store, 3613 W Vickery Blvd, 817-489-5600
Holocron is more of a collector's dream than a place to let your toddler wander –– although it might be wise to indoctrinate your kiddo to the world of collectible action figures sooner rather than later. A hanging model of the Millennium Falcon greets you at this West Vickery gem, and that's all you need to know about the place. If it's collectible and exists, they've got it in stock or can order it for you. Stop by, nerd out –– and may the force be with you.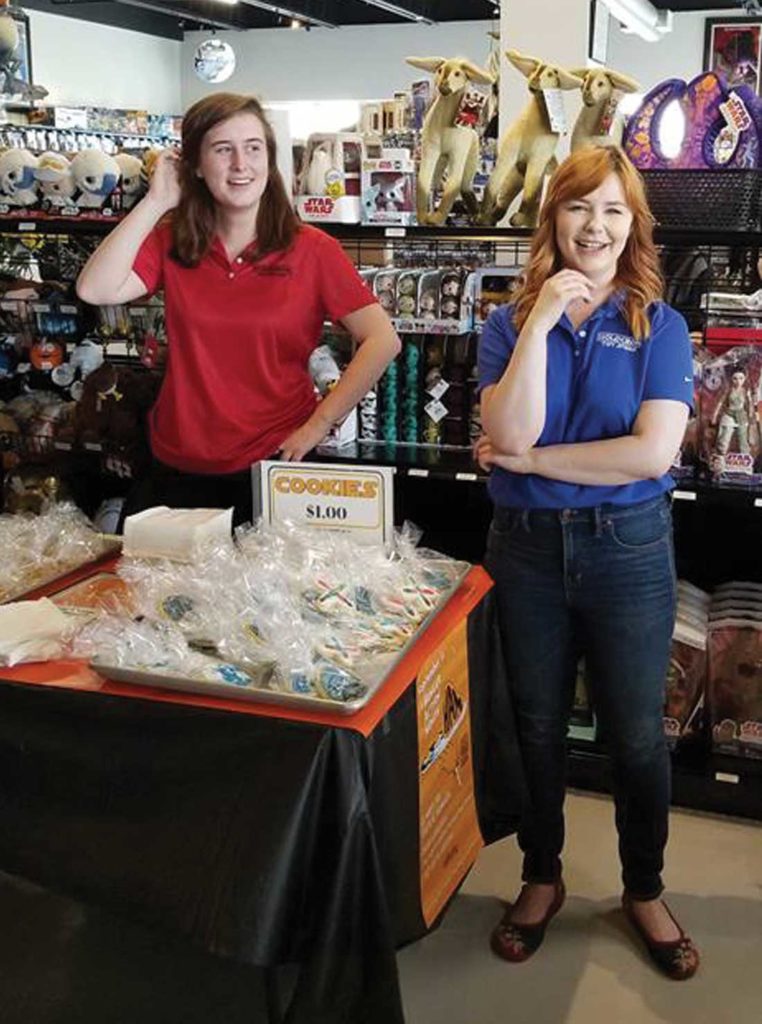 Guns
Readers' choice: Defender Outdoors, 2900 Shotts St, 817-935-8377
Critic's choice: Trinity Ordnance, 4224 Karen Ln, Lake Worth, 817-237-3239
A wide selection of AR-15s and AK-47s makes this relatively new store –– opened three years ago –– a popular spot to buy assault rifles and accessories. But it's the prompt and friendly customer service that really stands out. Recently, while looking for a specific type of revolver and visiting several stores, we were blown away by the reasonable prices, eager service, and wide variety of name brand manufacturers we found at this cozy store. Owner Richard Dennis is a longtime familiar face at area gun shows, where he spent years forging a reputation for fairness and solid products before opening a brick-and-mortar shop.
Liquor Shop
Readers' choice: Spec's Wines, Spirits & Finer Foods, 4720 Bryant Irvin Rd, 817-423-8400
Critic's choice: Two Bucks Liquor, 4702 S Fwy, 817-924-3202
Several years ago, Two Bucks was bought by Spec's, and while it's gone down a bit without the original owners, it remains the premier liquor store in town. The liquor and wine selections are second to none — particularly the liquor, where there is a fine selection of aged bourbons and single malts, as well as hard to find specialties such as aguar diente and slivovitz. They boast a varied beer selection — the prices a little steep in some cases — and they have kegs, margarita machines, and anything else you might need for your party or bar. Oh, and there is a 5 percent discount for cash.
Vape Shop
Readers' choice: Myst E-Cigs, 1600 Mall Circle, 817-916-8855
Critic's choice: Violet Vapor, 2901 Alta Mere Dr, 817-894-1864
A comfy lounge, a spotless bar, and wonderful artwork make Violet Vapor the place to vape. Mods, tanks, coils, premium and house-blend e-liquids, top-shelf accessories, and a knowledgeable and laidback but interested staff all contribute to a perfect getaway, whether you're looking to stock up on something or just want to relax and enjoy a good smoke after work.
Head Shop
Readers' choice: Fusion Hookah Lounge & Smoke Shop, 2205 W Berry St, 817-921-5500
Critic's choice: Smokin' Dragon Gifts, 10621 S Fwy, 817-551-5578
Between its Fort Worth and Arlington locations, Smokin' Dragon has everything a, a'hem, tobacco smoker could want, from glassware to vapeware to the kind of hookahware you'd want if you were trying to get all the characters lurking in Jabba's palace high at once. There's a dizzying assortment of psychedelic décor and other fantastic stoner crap, and they can help you on your quest for kratom, too.
Skate Shop
Readers' choice: Index Skateboard Supply, 2956 Crockett St, 817-887-9779
Critic's choice: Magnolia Skate Shop, 1455 W Magnolia Av, Ste 105, 469-732-8927
Started by a couple of twentysometing skaters eager to add a for-skaters-by-skaters shop that lives and reps the local skateboard scene, Magnolia Skate Shop packs a lot of decks, hardware, and apparel into a small space. And it promotes and stocks independent brands as much as possible. If you're looking for gear from local labels such as Most Pleasurable, Voyager 1, and Hombre, MSS has it. And with its analog stereo, video setups, and occasional shop parties, it's a pretty dope spot to chill, too.
Boutique Fitness/Yoga Studio
Readers' choice: Indigo Yoga, 5111 Pershing Av, 817-735-9642
Critic's choice: Indigo Yoga
Whether you are years from your first headstand or can fold into King Pigeon with ease, you'll find that Indigo's community of instructors and practitioners is welcoming, energetic, positive, and, above all, fun. Its Baptiste classes include ever-evolving general practice routines, slow-flow, meditation, and the always-popular playlist-vibin' music and flow class on Friday afternoons. Yoga can be a life-changing experience, and Indigo strives to help you make the most of it.
Furniture
Readers' choice: There's No Place like Home Furniture, 855 Foch St, 817-244-3371
Critic's choice: BrotherSisterDesign, 808-394-7384
Taco Heads, HopFusion Ale Works, and Ampersand are just a few of the local businesses that have benefited from the handiwork of Brandon Pederson, owner of BrotherSisterDesign. Fort Worth's "Bob the Builder" can tackle anything from woodworking and chainsaw milling to carpentry and renovations for large, small, commercial, and  residential projects. Pederson is at his best when his projects aren't, well, square. The master carpenter is an artist at heart. His paintbrush just happens to be a hammer. 
Bike Shop
Readers' choice: Bicycles Inc, 5125 Granbury Rd, 817-292-2911
Critic's choice: Mellow Johnny's Bike Shop, 4801 Edwards Ranch Rd, 817-821-4780
This vast retail store with friendly staff is equipped to service novice bikers and discerning gearheads. The store, located near the Clearfork Trailhead and 40-plus miles of bike-friendly trails and paths, has garnered a large following since opening two years ago. The spacious business offers an indoor training room, bike service station, biking apparel, and a selection of electronic, mountain, road, and racing bikes. And you can test out your new pedal toy during group rides hosted by the shop at the Trailhead each week. 
Jewelry
Reader's choice: Sovereign Jewelry Company, 207 S Jennings Av, 817-885-7848
Critic's choice: Sovereign Jewelry Company
Diamonds are forever, but so is any piece of well-crafted jewelry. Artisan and jeweler Brandon Smith has 20-plus years of experience creating custom rings, bracelets, pendants, and other accessories. He specializes in unconventional custom pieces at this newish venture. If you were waiting to have your animal spirit molded into a piece of fine jewelry, there's no person better suited for the task than Smith.
Tattoo Shop/Artist
Readers' choice: Ink817 Tattoo Co, 3204 Camp Bowie Blvd, 682-204-0696
Critic's choice: Fade to Black Tattoo Company, 209 S Jennings Av, 817-878-4349
This partnership between Shannon Osbakken, the entrepreneuress behind grub pub the Bearded Lady, and Chance Webb, a tattooist and shop owner with more than 24 years of experience, opened its doors as  theNear Southside's first and only tattoo parlor just three years ago. In that span, with its clean and inviting Bourbon Street aesthetic and a roster of top-tier artists, it has become one of Cowtown's favorite spots to get poked a few million times by surgical-grade steel. With specialties ranging from bright and bold neotraditional to light and painterly portraiture, Fade to Black's craftwork can be spotted adorning the flesh of the throngs of the Southside's burgeoning creative class or peeking out suggestively from the $500 wardrobes covering the well-tanned physiques of West 7th's arriviste set on any given Friday night. 
Lawyer
Readers' choice: Sean M. Lynch, 956 W Rosedale St, 817-668-5879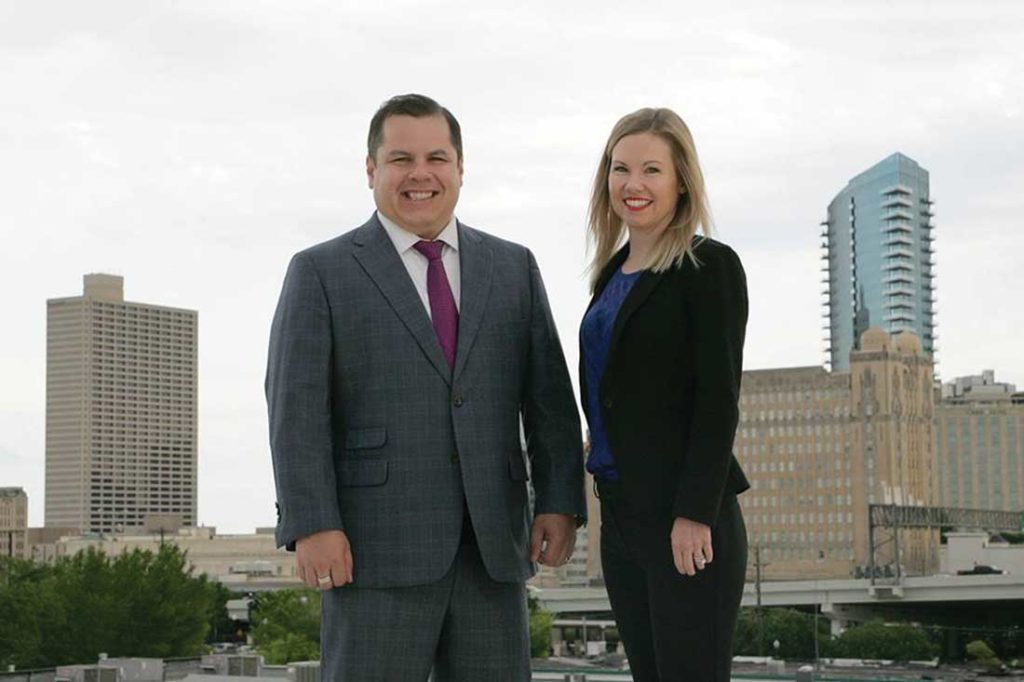 Dentist
Readers' choice: Jack Morrow, 5521 Bellaire Dr S, 817-569-6633
Realtor
Readers' choice: Amy Chairez, 3131 W 7th St, 4th Floor, 817-731-8466
Boutique
Readers' choice: Swanky Chic, 241 S Main St, Keller, 817-379-4156
Nursery/Garden Center
Readers' choice: Archie's Gardenland, 6700 Z Boaz Pl, 817-737-6614
Dance Studio
Readers' choice: Studio of MoveMINT, 5512 Bellaire Dr S, Ste 140, 682-312-0442
Car Care
Readers' choice: All Auto Service and Body, 1600 W Berry St, 682-224-2942
Spa
Readers' choice: Perfect Touch, 2525 Weisenberger St, 817-870-3610
Car Wash
Readers' choice: University Car Wash, 3124 Collinsworth St, 817-714-5290
Kids' Camp
Readers' choice: Camp Carter, 6200 Sand Springs Rd, 817-738-9241
Daycare
Readers' choice: Mosaic Academy, 1400 College Av, 817-204-0300
Place to Buy Books
Readers' choice: Half Price Books, 5417 S Hulen St, 817-294-1166
Doctor
Readers' choice: Heidi Tomlinson, M.D., 1325 Pennsylvania Av, Ste 740, 817-250-2890
Hardware
Readers' choice: Jabo's Ace Hardware Westcliff, 3548 S Hills Dr, Ste 12, 817-926-1789