Last November, while many moviegoers went about the Lone Star Film Festival as normal, organizers and programmers carried out their tasks in a state of shock. Six days before the festival began showing films, cofounder and active fundraiser Johnny Langdon had died suddenly and peacefully at his home at the age of 72. The festival was already geared to honor Langdon's friend and fellow Fort Worth native Bill Paxton, who had died earlier in the year. There wasn't any space to pay tribute to Langdon as well.
There will be this year, said the festival's executive director, Chad Mathews. "We'll have a tribute specific to him" at the festival ball, the glitzy event at the Renaissance Worthington Hotel on Friday. There, the organizers will announce the Johnny Langdon Film Education Initiative, a program designed to give working experience to young students interested in a career in film. "We were planning this when Johnny was alive, but now it's growing to where we want it to be," Mathews said. "Johnny loved kids. He loved that we were doing this stuff. His spirit kind of lives on."

*****
Langdon's involvement with cinema stretched back decades. A native of San Francisco, he had moved to Fort Worth in childhood, graduating from Arlington Heights High School and TCU. After earning a law degree and building a fortune with various companies (including the Salt Lake City-based hospital equipment manufacturer BSD Medical Corp.), in 1982 he paid $259,000 for the film rights to John Kennedy Toole's novel A Confederacy of Dunces. The book had been scheduled to be made into a film starring John Belushi, shot in Louisiana, and produced by a company owned by Johnny Carson. Belushi's death from a drug overdose and the murder of the head of Louisiana's film commission put a stop to the process. Langdon had read the novel and found the story of the book's antihero Ignatius Reilly resonating with that of a personal friend's. When he heard from a friend who shared offices with Carson's production company that the rights were for sale, he ponied up.
Thus began an early chapter in the history of one of Hollywood's most famously tortured intellectual properties. Over the course of a decade, Langdon tried to raise money out of a New Orleans funeral home and met with actors such as John Candy and Jonathan Winters to play the part of Ignatius. Orion Pictures' studio head Mike Medavoy showed interest and tried to hire Harold Ramis (then fresh from the success of Caddyshack) to direct it, but the two clashed over the time frame and Medavoy's insistence that the book's 300-pound protagonist needed to be slimmed down. Ramis shopped the project to 20th Century Fox, where it went through a number of writers, including Beth Henley. Eventually, the rights reverted to Langdon, who by then was embroiled in a dispute over ownership rights with producer Scott Kramer, who claimed that Carson Films' sale of the book's rights had been improperly done. While it seemed like a deal could be struck with Langdon, his producing partner Susan O'Connell, and Kramer, with Steven Soderbergh directing it for New Line Studios, the arrangement fell apart over the creative meddling of New Line chairman Robert Shaye. In 1993, Langdon sold the rights for $1 million to Scott Rudin, the former Fox producer who had handled the project and was now at Paramount. There the rights have remained to this day, with the film still unmade decades later.
"Johnny did not know how to give up," O'Connell said. "In that way, he was not unlike Ignatius, always with a new, zany, and potentially brilliant idea of what to do next."
Besides the monetary profit that he realized, Langdon also made friends in L.A., a testament to his force of personality. Carolyn Pfeiffer, who would later partner with Langdon in their production company, Bumbershoot Productions, said, "Working with him was delightful. This big old lubbery Texan would charm everyone in Hollywood because he was so kind and gracious. He was always trying to serve [Fort Worth] and share with the world what he considered to be a wonderful place."
The assessment is backed up by Langdon's widow, Anne Livet, the president and founder of the arts management and event-planning firm Livet Reichard. "My artist friends in New York said that Johnny navigated the world like an artist," she said. "He was very charismatic, positive, and he lived to help people. He was enormously proud of Fort Worth."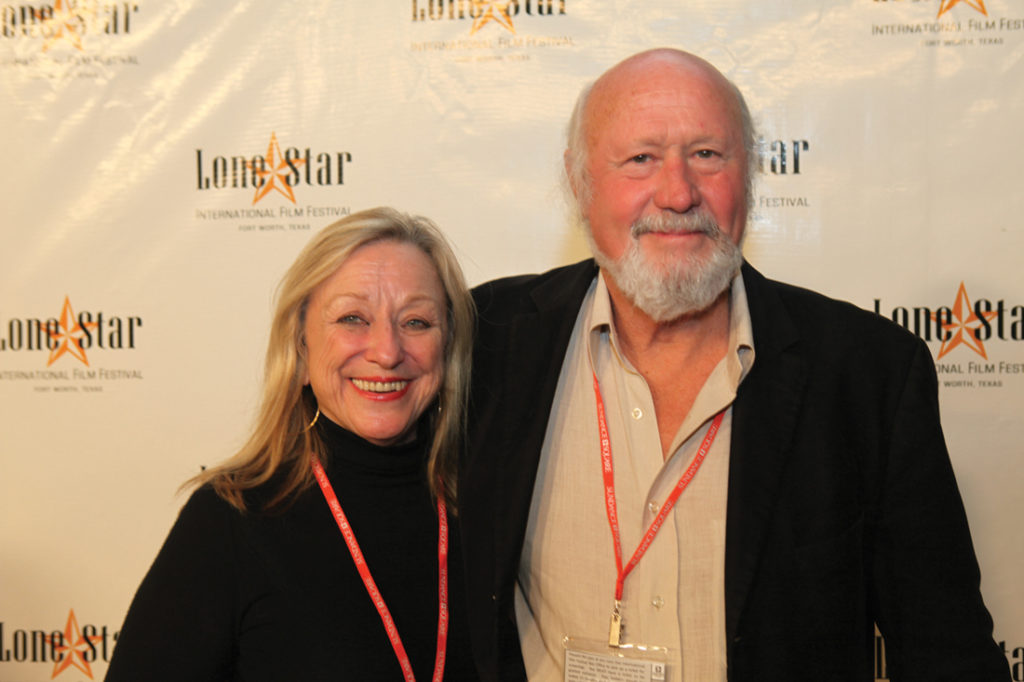 His positivity was probably the reason why he came back to film after the frustrating experience with A Confederacy of Dunces. When local author/historian/musician Michael H. Price started up the Fort Worth Film Festival in 1998, he found Langdon an enthusiastic volunteer. "We were acquainted but hadn't really dealt one on one until then," Price recalled. "We had a lot in common. He had a great deal of cinematic savvy." 
Where they differed was their approach to the festival, with Price favoring a small board and greater focus on the films themselves, while Langdon wanted and obtained a bigger board to bring in some of the city's old money, as well as more emphasis on parties and celebrity appearances. Price emphasizes, though, that this tension was creative rather than destructive and that his own commitments to writing his series of books about obscure horror films was what led to Langdon assuming greater control.
"There were no Machiavellian schemes at work, just a matter of, 'What's gonna happen next?' " Price said.
Though he wanted more red-carpet galas, "Johnny was anything but an elitist," Price continued. "We always dealt cordially. He experienced some managerial difficulties, but I don't think it was [caused by] anything in his control. He was determined to keep things on an even keel."
Price is full of praise for Langdon's efforts in organizing the Lone Star Film Festival five years after the Fort Worth Film Festival had gone dark, citing Paxton's appearance at the inaugural LSFF in 2007 as Langdon's doing.
"Johnny moved from the sidelines to a central role and obviously knew what he was doing," Price said.
Referring to the programming that first year, Price said, "Any festival with the gumption to book both Before the Devil Knows You're Dead and Taxidermia clearly has things on the ball."
*****
Dennis Bishop produced the panel discussions at that first Lone Star Film Festival, while Alec Jhangiani was a paid staff member. With the departure of artistic director Tom Huckabee after the inaugural event, Bishop took over the post while Jhangiani became the programming director.
"I was told that [Johnny] was eccentric, but I deal with unusual all the time," Bishop said. "He was bigger than life and full of strong opinions, and in the beginning, I didn't know how to take it. He had a huge appreciation for artists and filmmakers, and he always meant well."
Jhangiani, who is now the cofounder of the ambitious annual spring music extravaganza Fortress Festival, remembered Langdon asking him early on how much money he would need to keep working for Lone Star and then matching the figure.
Some of the same tension from the Fort Worth Film Festival arose during his tenure, Bishop said, recalling that Langdon wanted movie stars in town to attract fans and sponsors. (The likes of Jeff Bridges, Robert Duvall, Billy Bob Thornton, and T Bone Burnett did come through town during that time.) The programming of the festival during these shining years reflected a desire to balance the tasks of pleasing niche audiences while also drawing large crowds with Oscar contenders during awards season. Starting with Before the Devil Knows You're Dead, the festival gave Fort Worth crowds a sneak peek at a number of highly touted films such as Silver Linings Playbook, The Artist, The Descendants, Nebraska, and Carol. For one year, Jhangiani also brought Christopher Kelly's Modern Cinema festival under Lone Star's umbrella, which resulted in The Imitation Game and Wild being part of the civic festival as well. These coexisted with foreign films designed to appeal to hardcore cinephiles, such as Béla Tarr's The Turin Horse, Nuri Bilge Ceylan's Once Upon a Time in Anatolia, and a spate of Andrei Zvyagintsev films during one year. Then there were critically lauded horror films such as Let the Right One In, It Follows, The Babadook, and A Girl Walks Home Alone at Night. It was during this time that Moviemaker.com rated Lone Star as one of the 50 festivals worldwide that was worth the entry fee. A possible factor: Both Steve McQueen (Shame) and Ava DuVernay (Middle of Nowhere) had early efforts of theirs screen here when they were relatively unknown.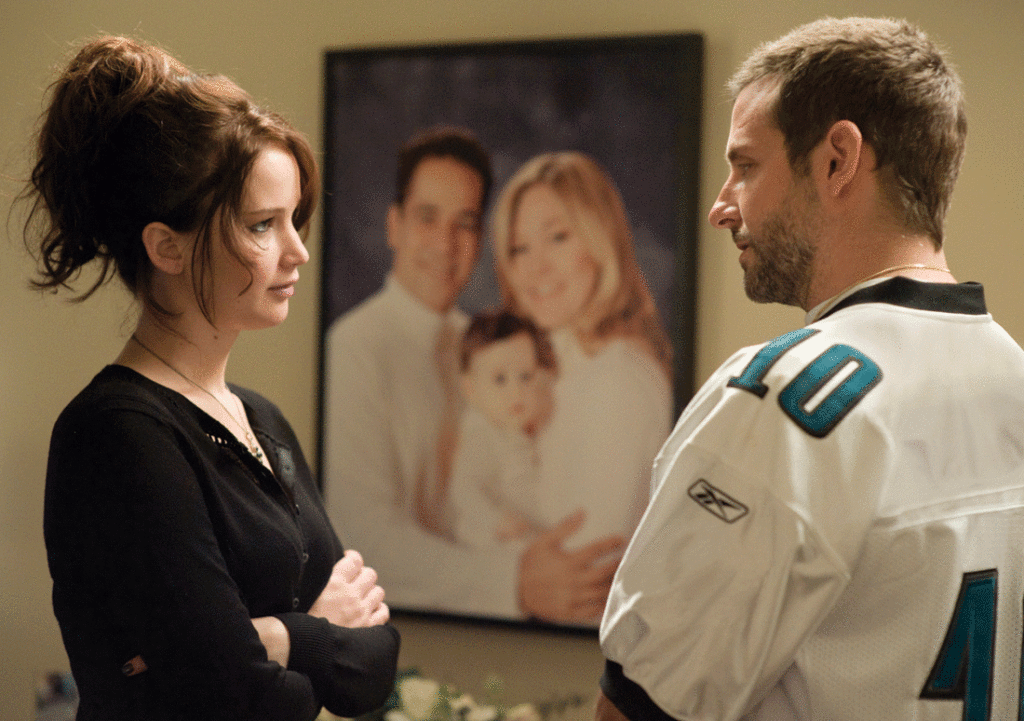 Of course, it ended. Bishop was starting his own associate-degree film school and slipped away quietly to leave Jhangiani as the director, but it ended abruptly in summer 2015 when Jhangiani and his management team resigned. At the time, it was speculated that Langdon wanted the festival smaller and closer to its Fort Worth roots while Jhangiani wanted a festival with a profile on the world stage. Still, Bishop and Jhangiani remain as diplomatic today about Langdon as they were back then.
"He was like a kid," Bishop said. "He was so excited about life, and when he believed in something, it was 150 percent. He was very demanding, but he'd also listen. He thought it was very important for Fort Worth to have a world-class film festival and music."
Jhangiani express his appreciation for Langdon as well. "Like most of us, he was learning as he went along about what it took to put on a festival like this and what it was going to be," Jhangiani said. "We butted heads. One thing I think he understood very well was that we within the organization lived and breathed independent film and lesser-known filmmakers, but the everyday person in Fort Worth who saw a handful of films per year, we were trying to get their attention. We had to be more visible. Star power and household names were ways to bring people through the doors.
"It was such a great thing for Fort Worth to have," Jhangiani continued. "Johnny cared in such a genuine way. We owe a lot to his dedication."
*****
"I liked him immediately," said current festival director Mathews about Langdon. "He was extremely passionate in all things."
After the last two years passed with very little star power in the films screened at the festival, things are looking up now. McQueen's Widows, a heist film based on a BBC TV miniseries, is anchoring the Sunday lineup with Oscar winner Viola Davis starring. Mahershala Ali, who won an Oscar in the same year as her, headlines Green Book, about a jazz pianist trying to tour the Deep South during the 1960s. Mathews is also eager to talk about the festival's new Cine-Más program, pitched at the area's Latino audience, because Spanish-language films are far more wide-ranging than the ones that make it to the multiplexes would have you believe.
"We saw the potential last year when we screened [Rusty Leaver's documentary] Ascencion, which drew in an audience we'd never seen before," Mathews said. "We were like, 'What if we just did more of this?' "
He's also keen about what kind of talent the Johnny Langdon Film Initiative will bring in.
"We've done film camps for students" in the past, he said. "But not many film camps funnel directly into a film festival, where the students get to see their work projected on a real movie theater screen. As a filmmaker, that's so inspiring. We're going to do it right and have the kids participate in Q&A sessions afterwards."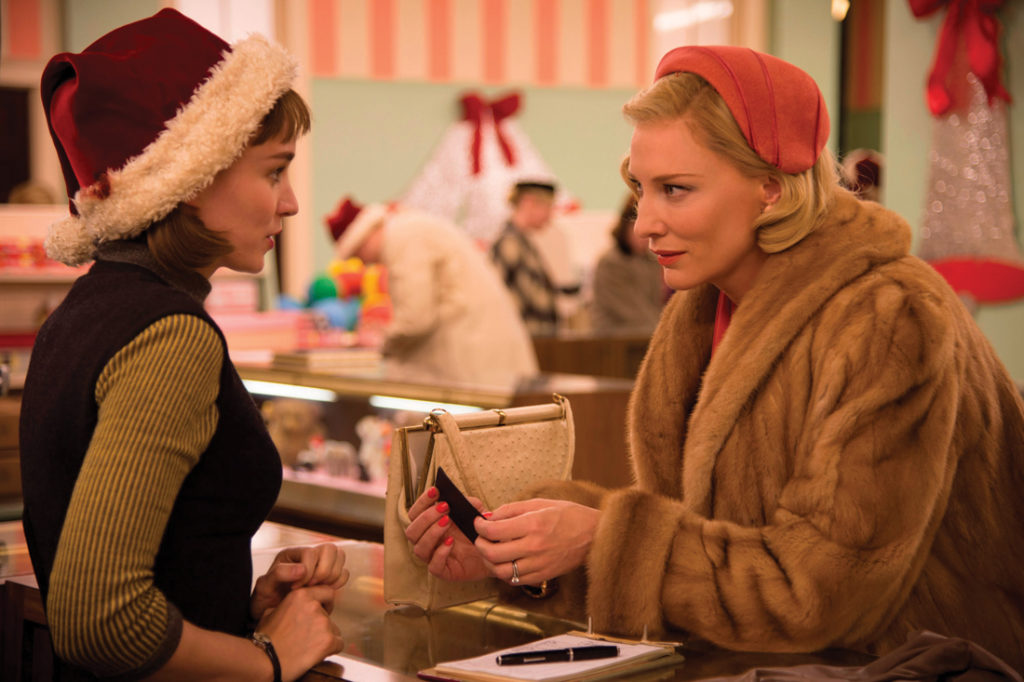 Mathews notes that Langdon's absence has not made that much of a difference to the planning of the festival. "Because he had been with the organization since the beginning, he had strong ties to the community," Mathews said. "His group of friends from the past have been very supportive of us. It's a nice testament to Johnny."
The celebrities won't be just on the screen, either: Jeff Nichols, the director of Midnight Special and Loving, will be on hand to present a screening of his 2012 film Mud and take part in a panel discussion. The same goes for Michael De Luca, the producer whose credits include The Social Network and Fifty Shades of Grey. He'll be on hand to present an older film of his (Moneyball) and a newer one (The Sisters Brothers).
"For me as a moviegoer, talking to a producer is much better than just going to a movie," Mathews said. "Film festivals in general have trouble getting people to understand what goes on at festivals. You learn so much while you're there. The industry changes so fast, you need to keep up with what's going on."
Contact Kristian Lin at kristian.lin@fwweekly.com.
Wed-Sun at AMC Palace, 220 E 3rd St, and Four Day Weekend Theater, 312 Houston St, FW. Single tickets $15, passes $30-255. 817-924-6000.