Every spring and fall, Fort Worth's galleries come together to showcase their best new work, and most of it comes from these parts. #locavores
For Saturday's Spring Gallery Night, one local rising star is Matthew Miller, a.k.a. Sunflowerman. After relocating to Fort Worth from Grand Rapids (via London, Milan, Paris, and New York) about four years ago, the painter/photographer has been brightening Sundance Square.
One of the places downtown where his work hangs is 400H Gallery (400 Houston St, 817-222-1111). For Spring Gallery Night, the Sundance Square space will present An Exhibition of Fashion Art by Sunflowerman along with photos and other pieces from Fashion World, his exhibit in the windows of the building at 3rd and Commerce streets. The opening reception is 6pm-9pm Sat.
And Sundance Square won't be the only hotspot on Saturday. Below are some other places with brand new art to celebrate Spring Gallery Night and art in general.
Artes de la Rosa (1442 N Main St, 817-624-8333) is celebrating local Latino/a/x artists across different themes and disciplines. Las Colecciones: The Collections will highlight "the diversity of the Latino/a/x experiences and perspectives in the North Texas region and Mexico." Galleria de la Rosa is open 11am-4pm Tue-Fri.
Artspace111 (111 Hampton St, 817-692-3228) presents Western Modernity, a reflection of Western pop culture through the lens of Ed Blackburn (1940-2022) and Linda Blackburn (1941-2022). This pair advanced the history of contemporary Texas art in Fort Worth and were very important to the North Texas art community. There will be live music and food for purchase all evening. The gallery will be open noon-8pm Sat. Regular hours are 11am-5pm Tue-Fri and 11am-2pm Sat.
Fort Works Art (2100 Montgomery St, 817-759-9475) is presenting solo exhibitions from two North Texas artists noon-9pm Sat, then 11am-5pm Tue-Sat thru Sat, Apr 9.
The Ruins of Burg Worth by Fort Worth artist/curator Joshua Goode features "faux artifacts and remnants of an ancient past." This interactive installation will also have performance-art elements.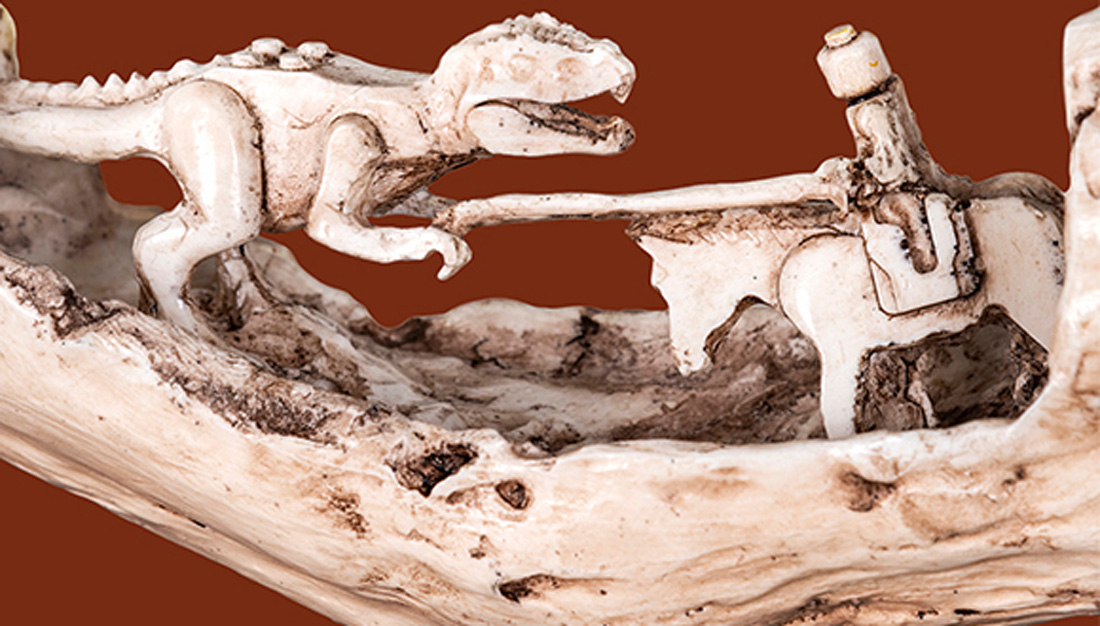 The other artist, Tejuola offers a major retrospective. Lines of Descent is made from her chosen media, American gourds and African calabashes engraved with narratives of African/African-American experiences. Above all else, Tejuola considers herself a storyteller.
William Campbell Gallery (4935 Byers Av, 817-737-9566) presents an exhibit by Bernd Haussmann. Awe is a collection of oil paintings and works on paper. "The meaning of Awe is open, undefined, a moment," he says. "It can go in opposite directions, toward 'awesome' or 'awful.' " William Campbell will be open noon-9pm Sat for Spring Gallery Night or 10am-5pm Tue-Fri during regular hours.
For more information about Spring Gallery Night, visit the Fort Worth Art Dealers Association's website, FWADA.com/GalleryNight.