1.) Enjoy a decadent chef-prepared meal with all your brunch favorites at the annual Mother's Day Brunch Sunday at the Omni Hotel (1300 Houston St, Second Level, Fort Worth, 817-535-6664). There will be live music and a special treat for the mothers in attendance. Seating times are available every 45 minutes 11am-3pm. The cost is $78 for adults, $40 for children ages 6-12, and complimentary for children ages 5 and under. See the menu selections at OmniHotels.com/Hotels/Fort-Worth/Dining. For reservations, visit bit.ly/3GOPwyU.
2.) At 1pm Sat, Finn MacCool's (1700 8th Av, Fort Worth, 817-923-2121) is kicking off Mother's Day weekend with a Mother's Day Bake Off & Vendor Market. Bring your best baked goods to the bar to be judged by the bartenders. While you await the results, do some last-minute shopping. Vendor booth space is free, as is entry into the contest and admission in general.
3.) From 10am to 3pm Sun, Fort Brewery & Pizza (2737 Tillar St, Fort Worth, 817-923-8000) invites you to Treat Mom to Brunch. Enjoy mimosas on the patio with live music from Gus Clark and Brock Dewald. Fort Brewery does brunch every 10am-3pm Sat-Sun with a brunch menu in the $9-17 range. Eggs Benny ($14) sounds nice. It includes cage-free poached eggs, a brown butter hollandaise, sliced avocado, smoked paprika, cracked black pepper, and fresh parsley on house-made focaccia bread. While Mom indulges in that, I think I'll have a much-needed Hangover Burger ($15).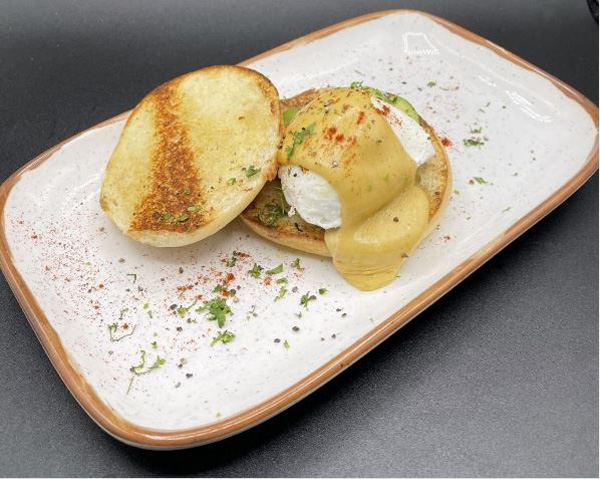 4.) Without a "concrete" answer as to why Lola's Farmers Market has now become Lola's Community Market, we'll all just have to speculate. (There's a story here, but in the meanwhile, I've got jokes.) On the second Sunday of every month, head to Lola's (2000 W Berry St, Fort Worth, @LolasFortWorth) to shop the local growers and makers, enjoy live music, and grab a bite from food trucks 11am-4pm. Admission is free.
5.) The Burleson location of Old Texas Brewing Company (112 W Ellison St, 817-447-2337) hosts a Mother's Day Brunch Buffet 9am-1pm Sun. Adults dine for $17.99 and children for $7.99. Reservations are recommended for parties of six or more. Old Texas always has brunch 9am-1pm Sat-Sun, so you can check out the menu at OldTexasBrewing.com/Menus/#Brunch.
6.) For its first Mother's Day, Tannahill's Tavern & Music Hall (122 E Exchange St, Ste 200, Tannahills.com) hosts its Gospel Brunch & Social Sunday. The lounge opens at 11am, brunch begins at noon, and then a live gospel performance begins at 12:30pm. Tickets are $40 plus 20% gratuity, excluding alcohol, on Eventbrite.com. For announcements about this Sunday's featured artist, menu selections, and more, keep an eye on Facebook.com/TannahillsMusicHall.
7.) Home Plate Restaurant & Patio at the Texas Rangers Golf Club (701 Brown Blvd, Arlington, 817-275-5941) invites you to treat Mom to brunch at the club 10am-2pm Sun. Guests will enjoy a wide assortment of grazing and dessert stations, pastries, salads, and some specialty entrees that the chef is creating for the event. Brunch menu prices range from $21 to $40. To see all the selections, visit TexasRangersGolfClub.com and select Mother's Day in the Home Plate Restaurant drop-down. Call 817-575-8299 by Friday to RSVP.
8.) With four locations in North Texas, including The Colony (5754 Grandscape Blvd, Ste 205, 972-410-2240), Dallas (7859 Walnut Hill Ln, Ste 140, 214-272-8147), Euless (1220 Chisholm Trl, Ste 100, 817-283-9000), and Irving (350 W Las Colinas Blvd, 214-496-0400), Thirsty Lion Gastropub has a memorable Mother's Day experience planned. Featured items include a grilled filet mignon ($39.95) or ribeye steak ($36.95) with white cheddar mashed potatoes and seasonal vegetables ($36.95); and a parmesan panko-crusted halibut ($34.95) coated with fresh herbs, panko, and Romano cheese, grilled with lemon beurre blanc and served with cilantro jasmine rice and seasonal vegetables. Other brunch menu items range from $10.95 to $20.95. Reservations are highly recommended. For more information, visit ThirstyLionGastroPub.com.