In the Pleistocene Era (circa 2010), when flip phones were unironic, most museums and theaters essentially took summers off, reserving blockbusters for the fall and winter. As social media and awesome TV shows began trapping us on our couches, and in our heads, museums and theaters fought back. Now, to keep us from developing turtle neck from looking at TikTok all damn day long, they're pumping out quality product year-round. While October through December may still be the preserve of the almighty blockbuster, summer culture here hasn't been too shabby, 2023 included.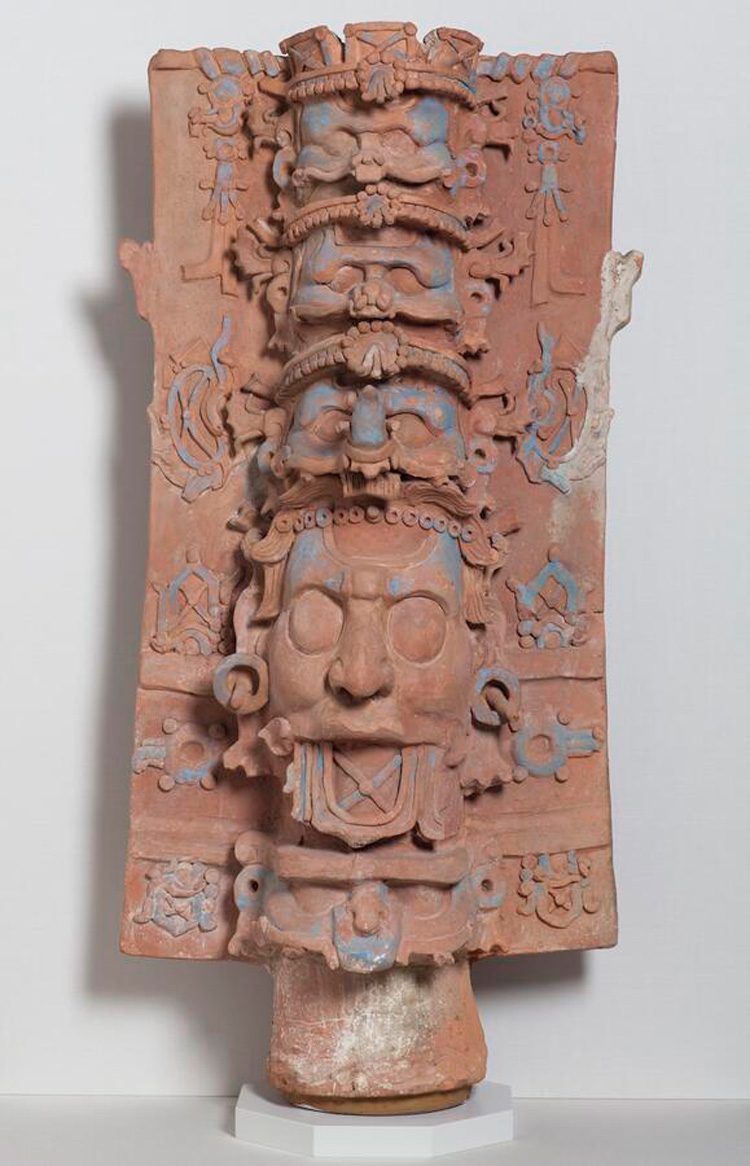 Arguably the biggest exhibit in town this summer is at the Kimbell Art Museum (3333 Camp Bowie Blvd, 817-332-8451). Lives of the Gods: Divinity in Maya Art features nearly 100 rarely seen masterpieces and recent discoveries depicting episodes in the life cycle of the gods. Created during the Classic period (A.D. 250-900) in the royal, far-reaching, tropical cities of what is now Guatemala, Honduras, and Mexico, the works conjure a world where "the divine, human, and natural realms are interrelated and intertwined." Lives of the Gods hangs thru Sep 3. Visit KimbellArt.org.
Across the street in the Cultural District at the Modern Art Museum of Fort Worth (3200 Darnell St, 817-738-9215), Robert Motherwell: Pure Painting opens Jun 4 and runs thru Sep 17. The first presentation devoted to the great postwar painter in more than 25 years draws from his long, influential career. From the abstracted figurative work of his first decade in the New York art world in the early 1940s to the significant series that defined his entire body of work, Pure Painting will be right at home at the Modern. It's where Motherwell's final retrospective in his lifetime hung in 1991 and where more than 50 of his works in a variety of media are held.
With Pure Painting upstairs, the first floor belongs to a bunch of new acquisitions. The exhibit in which they have "conversations" with favorites from the museum's permanent collection closes on Jun 4. The new works are from familiar names and newbies alike, including Gardar Eide Einarsson, Teresa Hubbard and Alexander Birchler, Sedrick Huckaby, Terrell James, Hayv Kahraman, Chris Ofili, Deborah Roberts, Sean Scully, Liliane Tomasko, and Kehinde Wiley. Visit TheModern.org.
Emancipation: The Unfinished Project of Liberation has been my family's favorite local exhibit of the past few months and not just because our young son is Black. The group show up now thru Jul 9 at the Amon Carter Museum of American Art (3501 Camp Bowie Blvd, 817-738-1933) is truly dynamic and full of not only visually appealing work but also great conversation starters, a.k.a. teaching moments. Dovetailing with the 160th anniversary of the Emancipation Proclamation, the show is a visualization of the concept of freedom to several contemporary Black artists from across the country. Through commissioned and recent multimedia works, the artists Sadie Barnette, Alfred Conteh, Maya Freelon, Hugh Hayden, Letitia Huckaby (Fort Worth), Jeffrey Meris, and Sable Elyse Smith respond to the aftermath of the Civil War in 2023 and beyond and, in particular, to "The Freedman." John Quincy Adams Ward's bronze sculpture from 1863 is of a former slave wearing his broken shackles, and the piece that's part of the Carter's permanent collection has teased out of the participating artists some intriguing work, especially "The Block Is Hot." Meris' installation that involves a pulley system and a plaster cast of his body comes from a stop by police, who later described him as much bigger and heavier than he actually was at the time, interrogating the myth of the big, dark, scary Black Man.
Along with loans of Civil War materials, Emancipation is an interrogation of past and current representations of Blackness in America and is a forcefully elegant response to this region's swift decline into fascism and anti-Black bullshit.
The biggest non-touring theatrical event this summer has to be SparkFest. The annual fundraiser for and festival at Amphibian Stage (120 S Main St, 817-923-3012) — and South Main environs — runs for two weeks, and there's a ton of fun stuff going on with a welcome North African/Middle Eastern/Indian theme. SparkFest starts at 7pm Jun 1 with the Project Runway-inspired party/contest Light Up the Runway and ends on Jun 14 with music from North Africa, the Middle East, and Iran. In between, there will be staged readings, workshops, and an acting competition, plus a guided tour of South Main Village (8:30pm Jun 3). The free augmented-reality app Neighborhood Leap will take you to the work of more than 50 artists and make more than 20 stops. Tickets are $10-25. Visit AmphibianStage.com.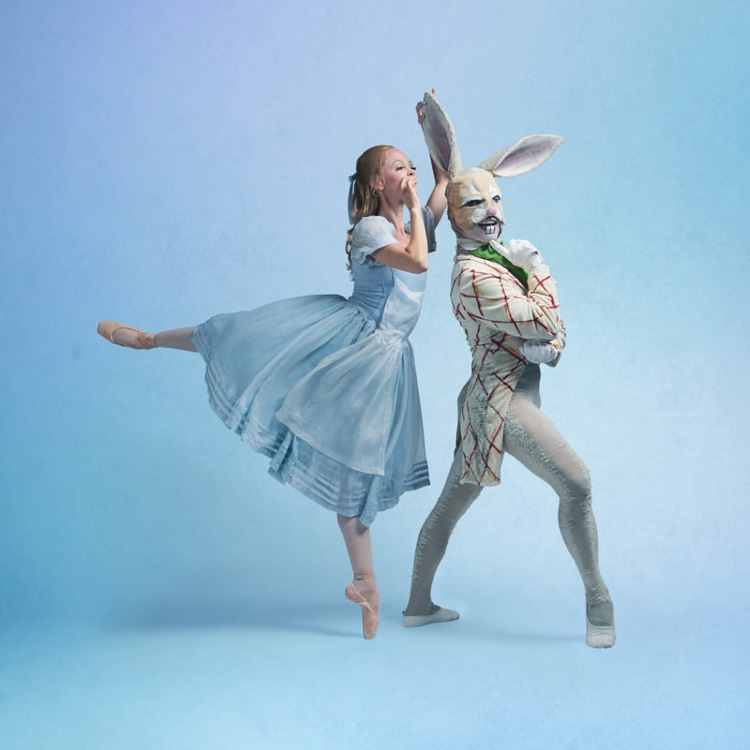 When it comes to touring blockbusters, Bass Performance Hall (525 Commerce St, 817-212-4280) is the place. The fun starts Memorial Day Weekend with Texas Ballet Theater's Alice in Wonderland. Composed by Joseph Horovitz and choreographed by Ben Stevenson, O.B.E., the ballet runs 8pm Fri, 2pm & 8pm Sat, and 2pm Sun.
The rest of the summer at the Bass belongs to some really big shoes *groan*, starting Jun 27-Jul 2 with Hadestown. This winner of eight 2019 Tony Awards, including Best Musical, and the 2020 Grammy Award for Best Musical Theater Album is "haunting and hopeful." In Hadestown, a song can change your fate.
In The Book of Mormon, we're all simply doomed. Running Jul 28-30, the comedy musical from the South Park guys follows "a mismatched pair of missionaries sent halfway across the world to spread the Good Word." Miscommunications and hilarity ensue.
At the Bass, summer will go out with a kind of bang — the implosion of a massive ice castle. The touring production of the Tony-nominated Best Musical Frozen runs Aug 10-20 has all the great songs from the movie plus some new numbers. Visit BassHall.com.
From the book based on the advice column "Dear Sugar," Tiny Beautiful Things is "a celebration of the simple beauty of being human." Running Jun 1-17 at Circle Theatre (230 W 4th St, 817-877-3040), the "funny, deeply touching, and uplifting" play will be followed a month later by The Other Josh Cohen from Aug 24 to Sep 16. This "quirky" rom-com about a guy who can't catch a break starts with a break-in that leaves the title character with nothing but a Neil Diamond CD. After a mysterious envelope arrives, his life changes forever.
Visit CircleTheatre.com.
"A hilariously modern ode to the complication of friendship in its many messed-up forms," I Wanna F*cking Tear You Apart makes its regional premiere Jun 15-Jul 9 at Stage West (821 W Vickery Blvd, 817-784-9378). Visit StageWest.org.
As arson targets Black churches across the South, the residents of a fictional Virginian town are more than a little concerned. In the lighthearted comedy Praise the Lord and Raise the Roof, the Black congregants reluctantly take in a friendly white drifter, and when tragedy strikes, they must reconcile their own prejudices with church teachings. Praise the Lord and Raise the Roof runs thru Jun 18 at Jubilee Theatre (506 Main St, 817-338-4411). Visit JubileeTheatre.org.
Arlington's own Lou Diamond Phillips will be in town to star in Miss Saigon. Running Jun 3-11 at Casa Manana (3101 W Lancaster Av, 817-332-2272), the legendary tragedy musical will be followed just a couple days later by One-Hit Wonders of the '60s and '70s. Running Jun 13-24 at Casa's Reid Cabaret Theatre, the show covers everything between the ages of "hippies and disco." "Kung Fu Fighting," "Spirit in the Sky," "Ride Captain Ride," and "Afternoon Delight" are just some of what's on tap. At Casa, the summer ends with A Man of No Importance. This sweet musical about family, friendship, acceptance, and a love "that dare not speak its name" runs Aug 4-6.
Outdoor theater doesn't get any better than at Hip Pocket (1950 Silver Crk Rd, 817-246-9775), whose summer season is full of great theatrical and musical performances. Running now thru Jun 11, Riders of the Purple Sage was written by Hip Pocket co-founder Johnny Simons and James Maynard with music and lyrics by the great Joe Rogers. The rest of Hip Pocket's summer stage will bristle with El Maleficio de la Mariposa (The Butterfly's Evil Spell) by Federico Garcia Lorca with music by local guitar virtuoso Darrin Kobetich (Jun 23-Jul 16) and White Elephant by Lake Simons and John Dyer with music by Dyer (Jul 28-Aug 20). Visit HipPocket.org.