Along with Teatrista Productions, the Metrognome Collective is celebrating Día de los Muertos by holding a multi-disciplinary arts event. DAY of the DEAD will feature music by Sleeplab, Día de los Muertos, and Skin and Bones Drum Cult, plus visual art and theatrical art, including dance, puppetry, and a mask performance. Tammy Gomez and other spoken-word poets will also perform. Artists from as far away as Wyoming, Mexico, and Colorado are participating.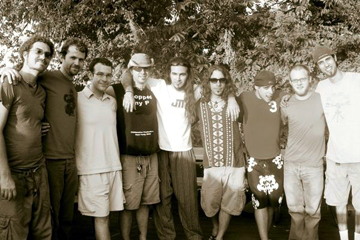 The Metrognome Collective is a volunteer organization dedicated to supporting, promoting, and nurturing emerging local artists. DAY of the DEAD is another in a long line of Metrognome events that helps carry out the group's mission. As important to the 'Gnome as helping local artists is fostering diversity in the local arts community. Rock bands would have been OK for DAY of the DEAD, but not as apt as the ones scheduled. Sleeplab churns out a unique blend of dreamy bossa nova-influenced jazz, while Día de los Muertos and Skin and Bones Drum Cult conjure the metaphysical place where primal beats, Southwestern mysticism, and ancient melodies meet. And what would any Latino heritage celebration be without Gomez, one of the North Texas performance art scene's most vibrant, prolific, and talented ambassadors for diversity.
DAY of the DEAD proceeds benefit The Boys and Girls Clubs of Greater Fort Worth.
Wed, Nov 1, at The Metrognome Collective, 1518 E Lancaster Av, FW. Admission is $7. Call 817-366-0866.