Fort Worth guitar hero John Nitzinger's life and music can be summed up pretty succinctly by the lyrics to "The Beast," off his 2007 album Kiss of the Mudman: "For the thousandth time, I got a second chance to ride the ride and dance the dance."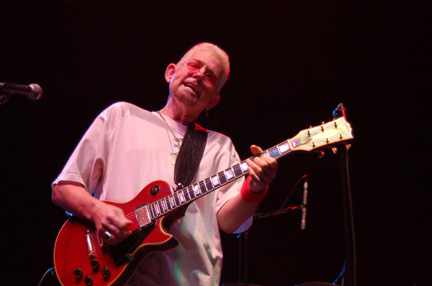 As the song suggests, Nitzinger has had some setbacks. During the recording of Mudman, he beat cancer, lived through a stroke, and also survived pneumonia. The album itself, Nitzinger said, is a sort of celebration of his 11 years of sobriety. "It's incredible that I'm here today at all," he said.
Nitzinger got started in music when he was young, like, really young. He played in his first band when he was nine years old and haunted establishments up and down Jacksboro Highway long after probably all of his classmates had been sent to bed. By the time he reached junior high school, his band The Barons had recorded an album. None of the guys was even old enough to drive.