Has anybody noticed that not much improvisational comedy goes on at the Improv? The haven for traditional stand-up comics goes back to 1963, when the first location was founded in New York. It was the second club in L.A., founded in 1974, that proved to be a launching pad for the most brilliant names in stand-up. This week the Improv is opening its doors for the first time at its new location in Arlington. This will be the 30th Improv Comedy Club in the country and the second in North Texas, the other one being all the way out in Addison.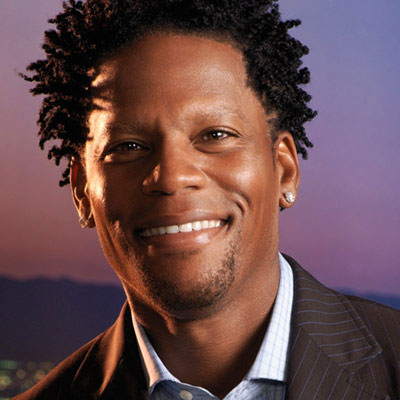 The official grand opening isn't until after the new year, but this week D.L. Hughley will be performing at the club's "soft opening," giving the management a chance to work out the kinks in a low-pressure environment afforded by the Christmas weekend crowd. The youngest of the Original Kings of Comedy, Hughley has had a checkered past in this area, between a brilliant visit to the University of Texas at Arlington and a controversial appearance at Bass Hall a few years ago. Next week the club will feature Last Comic Standing winner Jon Reep; the week after will have Carlos Mencia presiding over the venue's official opening. The new Improv looks likely to challenge the Hyena's location in Arlington for supremacy in stand-up. Let the booking war commence!
D.L. Hughley takes the stage at 8pm and 10:30pm Sat and 7:30pm and 10pm Sun at 309 Curtis Mathes Way, Arlington. Tickets are $30. Call 817-635-5555.