My favorite movie of all time is American Graffiti. If you've seen it, you won't be surprised to know that my second favorite movie of all time is Dazed and Confused. The two films are similar coming-of-age stories about groups of teenagers riding the moments between the end of one phase of their adolescences and the start of another, drifting around their respective small towns under the rumble of bitchin' cars and bitchin' tunes. The crews get into amusingly minor scrapes involving booze, and by the time the sun rises at the end of both movies, everyone is left with the bittersweet taste of what is gone and what is yet to come.

Over the course of one night, Graffiti and Dazed force the heroes and sidekicks to face the future, and, while still maintaining the optimism of youth, everybody grows up a little. Or everyone but Slater, anyway.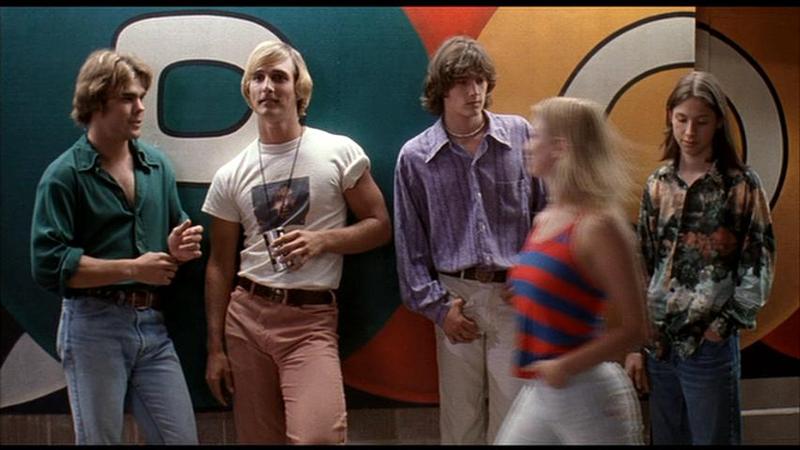 That cinematic sentiment of interstitial time and space came to me in a brief flash of clarity on New Year's Eve, somewhere between the intimacy of Josh Weathers' solo cover of "Nothing Compares 2 U" at The Longhorn Saloon and the bleary, grinning glow of the after-party at the Hemphill Arts Development Space (more on that next week). Maybe it came from everyone I'd seen and everything I'd felt that night. Probably it was because a friend and I were listening to "Stranglehold" on the drive over. Definitely it was because I was red-eyed and High-Lifed. At any rate, I got the feeling (as I looked to the west, of course) that something big is happening here.
I'll be honest with you: I've never liked calling Fort Worth "Funkytown," because it always struck me with the implication that the art, music, culture, food, and booze here make for some kind of second-string NOLA 24/7 party. If you're a bartender or a musician, you know from the oft-empty tables and pockets that this is not usually the case. But there's a lot of cool shit happening here all the same, and it's the quiet stuff that's turning out to be the best. For example, it was awesome that Telegraph Canyon got a nod in Rolling Stone last year. Like really awesome. So go see Telegraph, but be sure to see who opens for them, because there are plenty of rad bands waiting for you. Fort Worth is more than funky — it's, well, frankly, it's kind of mystical. A lot of people have murmured as much for a while, but recently, that force feels as if you could grab it, turn it into lightning, and use it to carve your name in the moon.
As such, I've taken to calling this city Fort Wizard. I doubt it will catch on beyond my own circle of friends, but it suggests (at least to us) that there is a creative charge humming here, a meditative buzz waiting only to be tapped, channeled, and chiseled into a megalith of new artistic power. For me, I've noticed it while getting drunk on a random Monday at A Great Notion or caught in the moment at The Longhorn while a friend plays a song I didn't even know I liked. I've felt it while dancing at the aforementioned Hemphill arts space, and I've heard it during late-night Wedgwood cruises with my buds. So I say to you, my fellow Fort Worthians, you can have your Funkytown if you want, but I'm moving on. The Fort Wizard buzz is a real thing, and you really ought to listen for it. I'll raise a glass to it right now. — Steve Steward
Contact Last Call at lastcall@fwweekly.com.