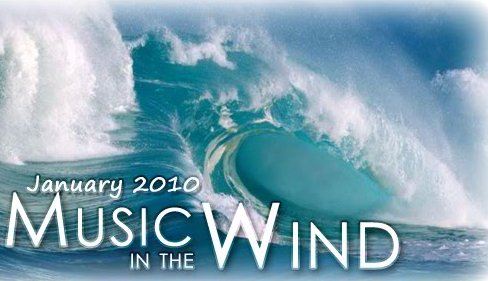 THU ? 14
Symphony Arlington goes all French this evening with performances of Debussy's La Mer and his much lesser-known Clarinet Rhapsody, a piece transcribed for orchestra that was originally written for clarinet and piano. The other item on the program is by the unjustly forgotten Jacques Ibert. Escales is a musical depiction of the composer's visits to Spain, Italy, and Tunisia. The performance is at 8pm at MetroCenter, 1323 Pioneer Pkwy, Arlington. Tickets are $25-55. Call 817-385-4084.


FRI ▪ 15
The Ridglea Theater takes a break from music this evening when it plays host to Victory Crown Pro Wrestling. The main event is Showtime Scott Summers, a.k.a. "Underground Icon," vs. Robert "The Winnipeg Warrior" Evans, and the undercard is Andy "Old School" Dalton vs. JT Lametta, a.k.a. "The Mind of Wrestling." We can think of more intimidating nicknames than that last one. The event is at 7:30pm at 6025 Camp Bowie Blvd, FW. Tickets are $10-12. Call 817-738-9500.
SAT ▪ 16
The Metropolitan Opera's staging of Carmen in theaters this afternoon stars Elina Garanča, the tall, smoldering, ripe-voiced Latvian mezzo-soprano who has been winning raves in the role. She's got serious talent in support, too, with Roberto Alagna as Don José, Mariusz Kwiecien as Escamillo, and Barbara Frittoli as Micaëla. The opera screens at noon at various movie theaters. Check Calendar for locations. Tickets are $15-22. Call 213-639-6166.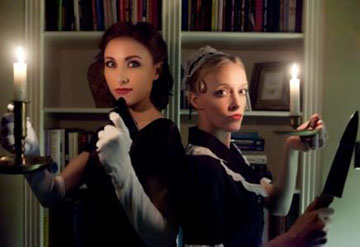 SUN▪ 17
Period musicals, World War II movies, bedroom farces, and Agatha Christie mysteries all come in for a good-natured tweaking in John Bishop's Musical Comedy Murders of 1940. Theatre Arlington opens this densely populated short play this weekend. The show runs Jan 15-Feb 14 at 305 W Main St, Arlington. Tickets are $12-22. Call 817-275-7661.
MON ▪ 18
The area should be out of the deep freeze by the time the Fort Worth Stock Show & Rodeo starts up, but we're sure that the local phenomenon known as "Stock Show weather" will rear its head at some point. This year, the show will include a "Rodeo Roadhouse" with live music acts playing every day, including Billy Joe Shaver, Brad Thompson, Kelly Willis, and The Derailers. The Stock Show runs Jan 15-Feb 7 at Will Rogers Memorial Center, 3401 W Lancaster Av, FW. General admission is $4-8. Rodeo tickets are $16-22. Call 817-877-2400.
TUE ▪ 19
The Arlington League of Women Voters will host a public forum this evening on the subject of school-based health clinics in the city. Guest speakers will include Arlington school district health service coordinator Michelle Provence and John Peter Smith hospital program coordinator Beth McClean. The forum is at 7pm at Westminster Presbyterian Church, 1330 S Fielder Rd, Arlington. Admission is free. Call 817-472-5982.