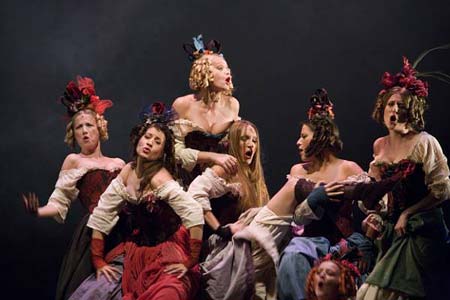 WED ? 17
Remember when Les Misèrables was one of Broadway's biggest hits? Musical theater sure has come a long way since then. Today's stage may be dominated by the likes of Wicked and Spring Awakening, but those nostalgic for high-cholesterol, faux-grand-opera fare like Les Miz can hit their local movie theater tonight for a 25th-anniversary concert performance of the show. The broadcast starts at 7:30pm. Check Calendar for locations. Tickets are $12.50. Call 213-639-6166.
THU ▪ 18
The first Asian-American journalist to win the Pulitzer Prize, Sheryl WuDunn is at UNT this evening to discuss the book she co-wrote with her husband, Half the Sky. This important work of public policy discusses the various problems of women in countries around the world and how their lives and the societies they live in can be improved. The author appears at 7:30pm at University Union, 1155 Union Cir, Denton. Admission is free. Call 940-565-2197.
FRI ▪ 19
Spoken-word fans will flock to Pantagleize Theatre this weekend for the fourth annual Fort Worth International Storytelling Festival. De Cee Cornish will headline a group of tale-tellers from traditions ranging all across North America, Europe, and Africa for this two-day event. The festival runs Fri-Sat at 1400 Henderson St, FW. Tickets are $15. Call 817-472-0032.
SAT ▪ 20
The National Cowboys of Color Museum gets ritzy with its annual Hall of Fame Induction ceremony this evening. This year's honorees include Buffalo Soldiers National Museum founder Paul J. Matthews and bull rider-turned-motivational-speaker Abe Morris. The event is at 6pm at Fort Worth Event Center, 2100 Evans Av, FW. Tickets are $125. Call 817-922-9999.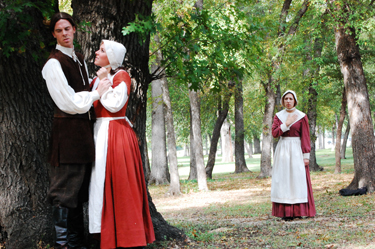 SUN ▪ 21
A portrait of folks in a community turning on one another amid an atmosphere of suspicion and paranoia (as well as a nice chance for actors to work themselves into a great big lather), Arthur Miller's The Crucible retains its hold on the stage and our imaginations. TCU's production of this play runs thru Sun at Hays Theatre, 2800 S University Dr, FW. Tickets are $5-10. Call 817-257-8080.
MON ▪ 22
Not sure why the IMAX theater at Fort Worth Museum of Science and History keeps bringing back The Polar Express around Christmastime. It's not like the movie was universally beloved, and the film of A Christmas Carol that came out last year was more technically accomplished. Still, the 2005 3-D film comes around the tracks once again. It runs Nov 21-Jan 3 at 1600 Gendy St, FW. Tickets are $10-14. Call 817-255-9300.
TUE ▪ 23
The National Cutting Horse Association World Championship Futurity comes to Will Rogers Memorial Coliseum this weekend and stays on for the next two weeks. If the weather continues as it has, you and those horses will all be glad to be indoors. The show runs Nov 21-Dec 11 at 3401 W Lancaster Av, FW. Tickets are free-$10. Call 817-244-6188.