WED ? 9
Q Cinema returns for its spring series with The Lesbian Short Film Festival, a collection of 10 shorts that includes the well-reviewed, stereotype-reversing Don't Mess With Texas. There are also some highly unusual entries such as two period pieces (Private Life, set in the 1950s, and The Touch, set in the 19th century) and Operated by Invisible Hands, a French-language animated short that uses plastic dolls. The event is at 8pm at Four Day Weekend Theater, 312 Houston St, FW. Tickets are $10. Call 817-820-0079.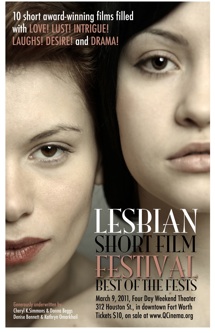 THUR ▪ 10
This March marks the first anniversary of Horton Foote's death and also the 95th anniversary of his birth. Several theater troupes across North Texas are marking the occasion, and Stage West gets the ball rolling here with Foote's Talking Pictures, a drama about a pianist in a small-town Texas silent movie theater in the 1920s facing several important life changes. The show runs Mar 10-Apr 3 at 821 W Vickery Av, FW. Tickets are $15-30. Call 817-784-9378.
FRI ▪ 11
Eve Ensler's The Vagina Monologues has been done repeatedly by Fort Worth theater troupes over the past decade or so, but the staged reading at Rose Marine Theater this weekend has a twist. It'll be done in both English and Spanish, a first for the area. The performances run Fri-Sat at 1440 N Main St, FW. Tickets are $10-15. Call 817-624-8333.
SAT ▪ 12
Former Van Cliburn contestant Alexandre Moutouzkine joins Chamber Music Society of Fort Worth to play, among other things, Schubert's radiant Notturno. The ensemble's powers will be severely taxed by having to play both Shostakovich's moody, fidgety, explosive Eighth String Quartet and Dvorák's easy, laid-back Piano Quintet. The concert is at 2pm at Modern Art Museum of Fort Worth, 3200 Darnell St, FW. Tickets are $10-28. Call 817-877-3003.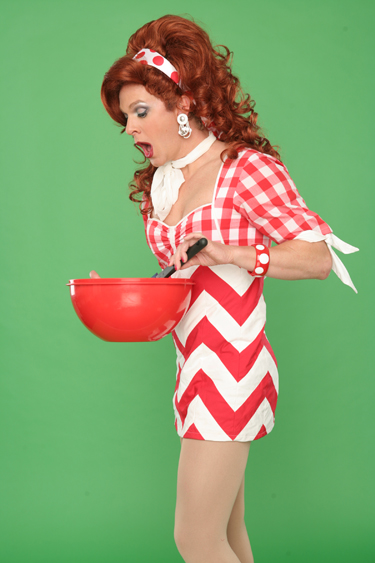 SUN ▪ 13
Just as Sacha Baron Cohen has Borat, Brüno, and Ali G, playwright/actor Kris Andersson has Dixie Longate, the trailer-park housewife from Alabama with the double entendre name who expounds on the glories of Tupperware in the one-person show Dixie's Tupperware Party. This piece of high Southern camp plays Wed-Sun at McDavid Studio, 301 E 5th St, FW. Tickets are $22-38.50. Call 817-212-4280.
MON ▪ 14
Fort Worth Opera spends the week reaching out to kids with a couple of children's theater presentations that use opera arias to illustrate some fractured fairy tales. The company will present its takes on The Billy Goats Gruff during two shows today. Later in the week, catch FWO's adaptation of the Little Red Riding Hood story, with the movie playing in theaters. The show is at 11am and 2pm at Scott Theatre, 1300 Gendy St, FW. Tickets are $5. Call 817-731-0726.
TUE ▪ 15
Another week, another exhibit at Fort Worth Museum of Science and History to see. The latest one is Identity: An Exhibition of You. This show imported from Pennsylvania's Franklin Institute explores how genetics, brain chemistry, and social environment make one person different from another. The show runs thru May 1 at 1600 Gendy St, FW. Admission is $6-7. Call
817-255-9300.