WED ▪ 25
You can flash back to Van Cliburn Piano Competitions past when 2009 medalist Yeol Eum Son plays a recital at Dallas Museum of Art this evening. She'll perform works commissioned by living composers for previous competitions, which include such heavyweights as Bernstein, Barber, Copland, and Corigliano. The recital is at 7:30pm at 1717 N Harwood Rd, Dallas. Admission is free. Call 817-738-6536.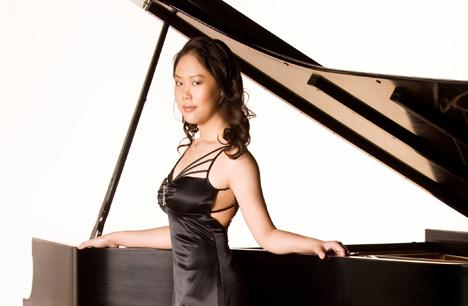 THU ▪ 26
Generally hailed as a pleasing diversion when it premiered on the New York stage four years ago, Kathleen Clark's Secrets of a Soccer Mom is about suburban mothers who get bent out of shape when they decide to play against their young sons in a soccer game. Circle Theatre starts their production of this 90-minute piece for three actresses this weekend. The play runs Jan 26-Feb 25 at 230 W 4th St, FW. Tickets are $10-30. Call 817-877-3040.
FRI ▪ 27
Charlayne Woodard may be best known for portraying Tituba in the film version of The Crucible or one of Will Smith's aunts on The Fresh Prince of Bel Air, but she's a playwright in her own right. Her Pretty Fire, which Jubilee Theatre puts on this weekend, is a collection of autobiographical vignettes describing her childhood divided between upstate New York and Georgia. The play runs Jan 27-Feb 26 at 506 Main St, FW. Tickets are $10-25. Call 817-338-4411.
SAT ▪ 28
LeAnn Rimes' personal life has caused more buzz in recent years than her music, but the release of her latest album and her appearance with Fort Worth Symphony Orchestra tonight should get the focus back where it belongs. She'll be singing to benefit Susan G. Komen Greater Fort Worth. The concert is at 8pm at Bass Performance Hall, 555 Commerce St, FW. Tickets are $29-85. Call 817-665-6000.
SUN ▪ 29
The kids take over Bass Hall this afternoon when a youth cast performs Junie B. Jones, an hour-long musical by Marcy Heisler and Zina Goldrich based on Barbara Park's books. Abby Leigh Rose portrays the precocious first-grader. The show is at 4pm at 555 Commerce St, FW. Tickets are $27.50. Call 817-212-4280.
MON ▪ 30
Lee Blessing's play Two Rooms was written in 1988, back when Americans' biggest concerns in the Middle East were the hostages kidnapped in Beirut. While the Middle East has changed considerably, the play's concerns with terrorism, diplomacy, and journalism haven't. Amphibian Productions gives the work a staged reading at 7pm at Modern Art Museum of Fort Worth, 3200 Darnell St, FW. Tickets are $5-15. Call 817-923-3012.
TUE ▪ 31
Playing at a movie theater near you, The Goat Rodeo Sessions promises a musical experience unlike any other, a stringed-instrument collaboration between classical cellist Yo-Yo Ma, bluegrass fiddler Stuart Duncan, former Nickel Creek mandolinist Chris Thile, and composer/bassist Edgar Meyer to create music that defies genre. The broadcast is at 7:30pm at various movie theaters; check Calendar for locations. Tickets are $15. Call 818-761-6100.