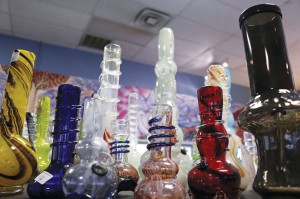 Head Shop
Readers' choice: Fusion Hookah Lounge and Smoke Shop, 2205 W Berry St
Critic's choice: PPV, 930 Melbourne Rd, Hurst
A great selection of glass pipes from local and international blowers, plenty of accessories, e-cigs with a large variety of flavors, excellent customer service, and –– hello! –– low prices make PPV (Pipes, Papers, & Vapes) a must-visit.
Bike Shop
Readers' choice: Trinity Bicycles, 343 Throckmorton St
Critic's choice: Trinity Bicycles
Whether you're looking for a skinny-tired road bike, a comfortable urban runabout, or a rugged off-roader, Trinity Bicycles has got you covered. Located downtown, in the heart of the city's bike lane network, Trinity is a reliable place for buying bikes and accessories and getting repairs.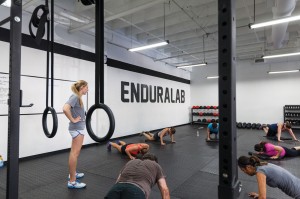 Gym or Health Club
Reader's choice: Inursha, 525 Bailey Av
Critic's choice: EnduraLAB, 845 Foch St
Focusing on strength and endurance is what really sets EnduraLAB apart from other health clubs. This family-owned gym's group running and strength workouts are suitable for all levels, thanks chiefly to the positively motivating, knowledgeable coaches. Whether you're getting ready for a marathon or a weightlifting competition, EnduraLAB's philosophy of training efficiently and comprehensively will help you meet your fitness goals.
Liquor Store
Readers' choice: Spec's Wine, Spirits and Finer Food, 4720 Bryant Irvin Rd
Critic's choice: Kings Liquor, 2810 W Berry St
In this age of big-box liquor stores, it's nice to see one of the local companies doing so well. Anchored by its West Berry Street mothership, Kings (three locations) offers the kind of personal touch that most massive liquor corporations just can't replicate. The place also boasts an impressive selection of wine, booze, beer, and anything else you might need to get your drink on.
Gift Shop
Readers' choice: Lawrence's, 4601 W Fwy, Ste 224
Critic's choice: Modern Art Museum of Fort Worth, 3200 Darnell St
There's probably something for everybody with an arty bent here. How about some food menu note cards, a "Yellow Submarine" shower curtain, a box of Andy Warhol stencils, some colorful scarves, or a $2 miniature of a Rauschenberg sculpture? The Modern's gift shop also has mugs, glasses, sunglasses, books, bookends, and a whole lot more, mostly everything referencing modern art giants of the past. Now that Miss Molly's Toy and Candy Shop is closed, this might be the only gift shop left in town worth dropping into occasionally just to see what's new.
Spa
Readers' choice: Perfect Touch, 3023 Bledsoe St, Ste 103
Critic's choice: Relâche Spa & Salon, Gaylord Texan Resort & Convention Center, 1501 Gaylord Tr, Grapevine
The amenities alone are amazeballs: everything from body scrubs and wraps, massages, facials, and footbaths to manis/pedis, a lap pool, and steam room. But perhaps the best aspects of Relâche are intangible. The calming vibe, the sense that while there are other people around you, you have nearly infinite privacy, and the thoughtful complimentary accoutrements (Q-tips, hair product, blow dryers, lotions, hella fuzzy slippers) make this retreat the best. Bonus: You don't have to be staying at the Gaylord for an appointment.