If there's a repeat of #OscarsSoWhite when the nominations get announced next month, we'll know the Trump voters have taken over the Academy, because in both the lead and supporting categories, there are performances whose omission would be completely indefensible. That doesn't mean all the actors listed below will get Oscar nominations, but the whole fun of reading my supporting actor picks is that they so seldom line up with the Academy's. Here's my list:

Mahershala Ali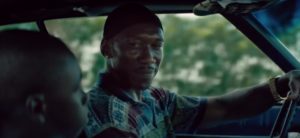 I love the moment in Moonlight when little Chiron asks Ali's Juan whether he deals drugs, and he just looks down in shame. A compromised authority figure is better than none at all for this movie's hero, and Ali brings great softness and grace to this criminal who understands how to get through to the gay kid in front of him. No wonder the adult Chiron emulates this man.
Jeff Bridges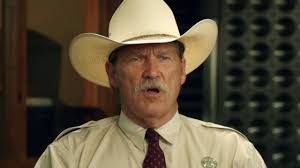 I'll take his performance in Hell or High Water over his similar, Oscar-nominated turn in True Grit. (I'd say the same about Crazy Heart, but he doesn't sing in Hell or High Water.) He's good fun as the crotchety, sorta racist Texas Ranger in the early going, but his real glory moments come late in the thriller after he ends a standoff that claims cops' lives, and triumph and sorrow wash over him in equal measure.
Judy Davis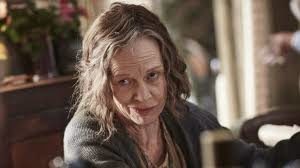 No one's talking about this performance, but this lion of Australian cinema reared her head as Kate Winslet's mother in The Dressmaker. As an old woman who's been rendered a social outcast in her small outback town, she goes from senile to more lucid to gradually achieving some sort of detente in the often bitter relationship with her daughter, investing a potentially thankless role with emotional heft.
Viola Davis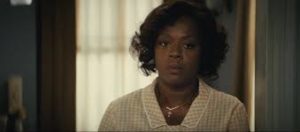 You can argue whether or not her performance in Fences is supporting or lead — I'd say the latter if pressed. There's no denying the clear and pure fury and sense of grievance that she puts into her big scene in the drama. She does everything else well in that movie, too, including trade salty banter with her husband and communicate the sexual satisfaction she feels with him up until that point.
Alden Ehrenreich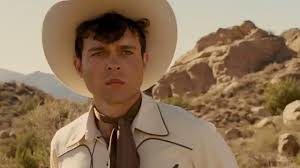 He might have earned his place on this list just for the famous "Would that it were so simple" scene in Hail, Caesar! He did much more in the fetching farce, though, stealing the movie clean away from a small army of supporting actors by embodying a character who initially comes across as an idiot and a rube and then turns out to be the guy who comes through in a crisis. He did rope tricks, too.
Greta Gerwig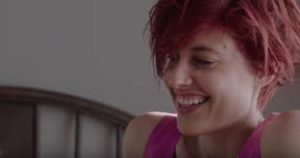 There's an astringency to her in 20th Century Women that you don't find in her elsewhere. This actress has often written her own roles, but her part as a punk rock chick in this coming-of-age story was written for her by Mike Mills. As her character overcomes cancer and mentors the young protagonist in The Raincoats and Siouxsie and the Banshees, Gerwig creates a deeply moving figure.
Lily Gladstone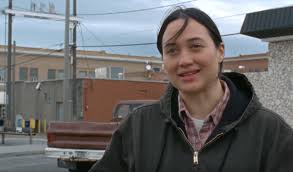 I'm not the first person to note this, but it takes someone unusual to steal Certain Women away from the more established actresses in Kelly Reichardt's drama. Gladstone does it as a Montana ranch hand whose loneliness is pierced by a chance meeting with Kristen Stewart's overworked lawyer. Her final scenes as she snatches at keeping up her connection with another person are almost unbearably sad.
John Goodman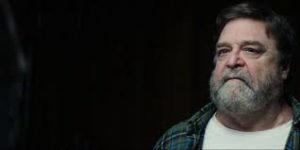 He turned 64 this year and has been well-known for decades, and yet somehow it took until 2016 for him to find the role of his career. He is perched unforgettably on the edge of violent madness in 10 Cloverfield Lane as a survivalist who builds a doomsday bunker that saves all the characters yet has a disturbing tendency to treat women as little girls. This is a great villain.
Kathryn Hahn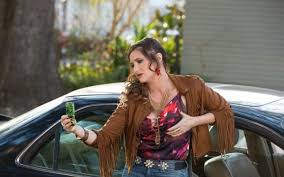 She just kept blowing the doors off in movies that were bad (The Dictator) or parts that were bad (We're the Millers) or movies that nobody saw (Afternoon Delight). With Bad Moms, though, a mass audience finally got to appreciate her vast comic skills as a divorced mother taking her newly unattached status and flying with it. You'll never look at a hoodie the same way.
Kim Min-hee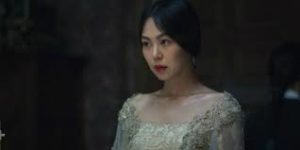 Again, you can argue whether her role in The Handmaiden is supporting or lead. This time, I'd say supporting, since Kim Tae-ri's maid carries the load for two-thirds of this Korean thriller. Kim Min-hee spends most of her role as a sheltered aristocrat speaking in a refined whisper, but she also conveys the character's damagedness and desperation for freedom underneath the facade. Try forgetting the scene with the mannequin.
Daniel Radcliffe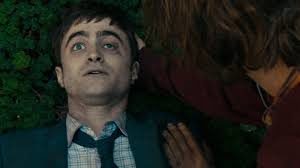 Nobody else on this list was playing a character who got used as a Jet-Ski. That's just some of the strange business that Radcliffe was called on to do in Swiss Army Man, and he fit perfectly into the movie's odd beauty with a performance that was finely balanced between grotesquerie and lyricism. Parts heavy on physical comedy don't usually get awards, but Radcliffe's turn deserves one.
Michelle Williams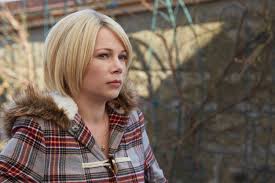 She's going to get an Oscar nomination just for that one scene in Manchester by the Sea that I mentioned in my review. It's great, but she's no less strong in the rest of the movie, especially in the scene when, suffering from a cold, she still throws her husband's friends out of her house with a stiff "I'm not fucking around!" The movie might be too restrained without her, but she cracks it open.
Honorable mention: Sarah Gadon's ethereal and mentally troubled college student in Indignation … Ha Jung-woo's debonair Korean con man in The Handmaiden … Naomie Harris' drug-addicted, regretful mother in Moonlight … Sam Neill's flinty New Zealand outdoorsman in Hunt for the Wilderpeople … David Oyelowo's chess-teaching Ugandan minister in Queen of Katwe … Imogen Poots' terrifyingly disengaged punk in Green Room … Michael Shannon's dying, decisive Texas sheriff in Nocturnal Animals … Hayden Szeto's adorkable high school student in The Edge of Seventeen … Sigourney Weaver's icy, grieving mother in A Monster Calls.
For more of Fort Worth Weekly's coverage of the year in movies, click here.