When did Fort Worth start serving Manhattan-priced beers? A recent Facebook post set me to thinking about the surging price of beer and cider at local bars.
"Don't buy beer there," one gent recently commented on On Tap in Fort Worth's Facebook thread. "They charge $9 for a pint of Neato Bandito. Ridiculous."
I reached out to longtime craft beer blogger, Good Brew Guide founder, and podcast host Joshua Wright for help addressing this beer price hyperinflation. We crafted a Top 10 list of places where buying a beer won't require taking out a loan or refinancing your home.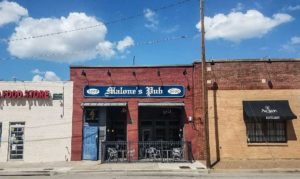 Malone's Pub. 1303 Calhoun Street.
When the zombie apocalypse comes, I have plans to make a mad dash to Malone's Pub to wait it out. To my mind, there's something about the laid-back vibe of the place that would sooth the stress of knowing that flesh-eating hordes were running rampant outside. Malone's has reasonable prices ($5 craft bottles and cans) and a wide range of beer offerings. All draft beers are $3 on Sundays and certain beers drop to the $2.75 mark during Happy Hour. E.B.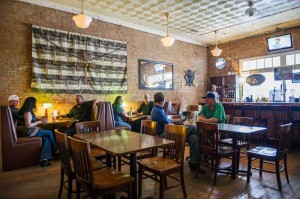 Finn McCool's Irish Pub. 1700 8th Avenue.
For those of us who quit smoking, Finn's was a port of call we had to reluctantly avoid in order to stay steady. Now that Fort Worth decided to ban smoking everywhere, Finn's is a quality spot with surprise taps and a well-stocked bottle and can list that seems to stick to dive-bar prices for craft beer. J.W.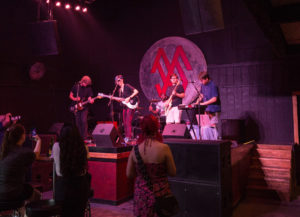 Main at South Side. 1002 South Main Street.
The drink prices at MASS are every bit as inviting as the local music acts and free stand-up comedy shows. A typical tab for two wells and a pint of beer is often south of the $10 mark here. E.B.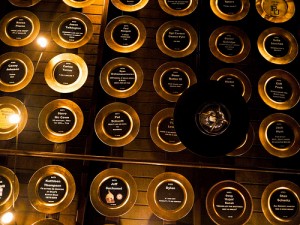 Flying Saucer. 111 E 3rd Street.
The Saucer has raised its prices over the past few years, including dramatically raising its Monday Draught day from $3 to $4, but there is nowhere else in Fort Worth that has a broad tap list, all for $4. During the week, they still do $3 fire sales and it's not just Sierra Nevada Pale Ale. J.W.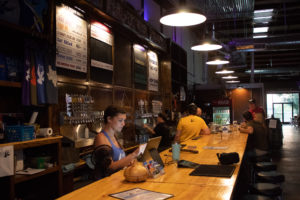 Martin House Brewing Company's Riverside Lounge. 220 S Sylvania Avenue.
If you're not up for being awash in crowds of beer revelers on taproom tour days, Martin House has a lower-key way to enjoy their brews. The newish taproom has comfy seating, a long bar for mingling, and access to taproom-only releases. I'm going off memory here, but pints hover around $5 to $6 a piece. E.B.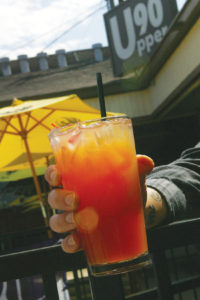 Upper 90. 961 W Magnolia Avenue.
You might not be a sports fan, but you can't deny their regular, everyday beer prices combined with the "power hour" discounts that give you the opportunity to score some great craft beer at lower than "normal people" prices. Even on regular pricing, there are few places that can beat these prices with fun bartenders, to boot! Don't expect huge beers like barrel-aged stouts, but you can get Real Ale's Hans Pils next to some great local and Austin favorites. J.W.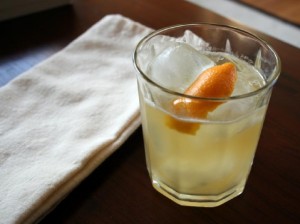 The Usual. 1408 W Magnolia Avenue.
The Usual is not known as a beer bar. I'm plugging one of my favorite cocktail lounges because it's a helluva drinking locale, and no one has ever accused them of beer price gouging. The Usual is a boozed-up Bermuda Triangle where life, drinks, and ill-advised-but-memorable experiences happen. Bottles hover around $5, and there are cheaper domestic options. E.B.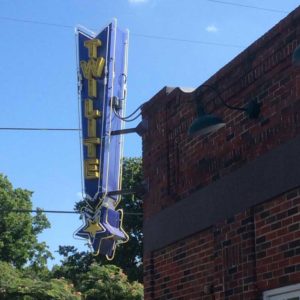 Twilite Lounge. 212 Lipscomb Street.
Not a craft beer haven in terms of consistently adding new beers, but where else can you find 16 ounces of Peticolas Velvet Hammer for $6.50? While they may not have a rotating beer select, they do have a great tap list and the bottle and can list is super solid, too. J.W.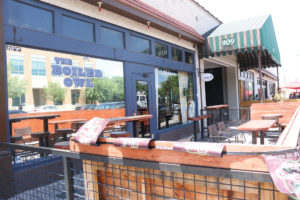 The Boiled Owl Tavern. 909 W Magnolia Avenue
The Boiled Owl is fighting gentrification one $3 PBR at a time. If you want something with a little more character (ie flavor), The Boiled Owl has you covered thanks to its deeply stocked fridge of cans and taps that serve local brews and national favorites Oscar Blues, Avery, and others. E.B.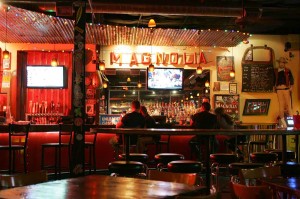 Magnolia Motor Lounge. 3005 Morton Street.
While I don't recommend the West 7th area to people very often due to the racist bars and TCU bro vibe, Magnolia Motor Lounge is the diamond in the very rough here. Great craft selection and pricing is still at normal levels. You might have to sit next to a cowboy from Weatherford grabbing a drink before heading home, but we all gotta find ways to cope with the traffic. J.W.
Wright's honorable mentions include:
Shipping & Receiving, Republic Street Bar, World of Beer, Ye Olde Bull & Bush, Royal Falcon, Winchester, Durty Murphy's, Bathtub Gin's, Chat Room, Magnolia Tree Tavern, and University Pub.
Don't forget to Follow On Tap in Fort Worth and Good Brew Guide's Facebook pages.