Thursday June 10, 2021
Local indie rockers The Troumatics are hosting a free Health Care Appreciation Happy Hour at Magnolia Motor Lounge (3005 Morton St, Fort Worth, 817-332-3344) from 5pm to 7pm with Nathan Walker and special guest MC Kenn Scott (who played Raphael in the popular Teenage Mutant Ninja Turtle movie franchise). Drink specials will be available for health care workers who want to relax and for those who want to show their appreciation. #VodkaStat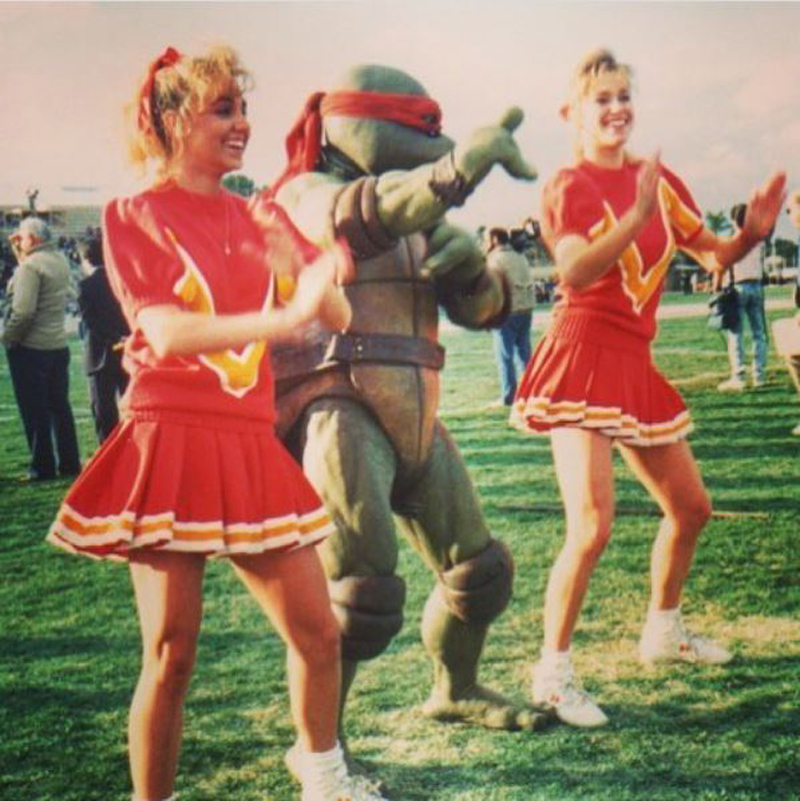 Friday June 11, 2021
From 5pm to 7pm every Friday thru Aug 26, the Kimbell Cafe — inside the Kimbell Art Museum (3333 Camp Bowie Blvd, Fort Worth, 817-332-8451) — will be the place to be. Summer Happy Hours at Kimbell Cafe will feature musicians from the Allegro Guitar Society. These events are free to attend. Beer, wine, and light snacks are available for purchase, and Kimbell members receive a 10% discount.
Saturday June 12, 2021
From noon to 6pm, head to Pride Market Crawl and shop for a cause. Local vendors will be at four Near Southside venues, including The Bearded Lady (1229 7th Av, 817-349-9832), Broadstone South Side Apartments (200 W Daggett Av, 817-618-8200), Nickel City (212 S Main St, Ste 100, @NickelCityFWTX), and Tulips FTW (112 St Louis Av, 817-367-9798). Along with the shopping opportunities, there will be contests and giveaways, plus a portion of the proceeds will be donated to LGBTQ Saves, a nonprofit helping at-risk youth in North Texas.
Sunday June 13, 2021
During the Great Depressions, a youth football team — the Mighty Mites — composed of kids from an orphanage in Fort Worth went to the Texas state championships. Starring Luke Wilson, Robert Duvall, and Martin Sheen, the new movie 12 Mighty Orphans — in theaters this weekend — showcases this compelling true story. Magnolia at The Modern — inside the Modern Art Museum of Fort Worth (3200 Darnell St, 866-824-5566) — is screening the film at $10 per person from Fri thru Sun, Jun 20, at various times. However, if you pick noon Sun, the viewing is half price. You know what to do.
Monday June 14, 2021
At 7pm, the Fort Worth Public Library presents Africa to Texas: A Juneteenth Journey via Zoom at FortWorthTexas.gov. Join James Beard Award-winning culinary historian Michael W. Twitty as he discusses the African roots of Texas cooking and the culinary practices of Juneteenth. This virtual event is free to attend.
Tuesday June 15, 2021
From Tue to Thu at 7:30pm and Fri and Sat at 8pm thru Sat, Jun 26, see A Solitary Man: The Music of Neil Diamond at Casa Manana. This production features Hamilton star Darnell Abraham and American Idol winner Nick Fradiani performing their renditions of Neil Diamond standards like "America" and "Sweet Caroline" while intertwining stories about the artist. Tickets start at $65 at TicketMaster.com.
Wednesday June 16, 2021
From 7pm to 8pm on the third Wednesday of the month thru Dec 15, head to Liberty Lounge (515 S Jennings Av, Fort Worth, @LibertyLoungeFWTX) for Beer Flight Night. Sample local beers while experts school you on all things beer-related. There is no cost to attend. Just bring your beer money for imbibing beyond the samples.