Gallery Night is an evening to take in all the galleries, but it's good to concentrate on the ones that won't be up for long.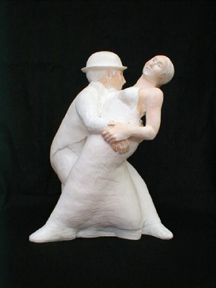 For example, Glenna Janda's sculptural installation depicting 23 tango-dancing couples will be on public view only for a week at Arts Fifth Avenue, so catch it before the music stops.
Tango: A Ballroom in Sculpture, thru Sep 14. Arts Fifth Avenue, 1628 5th Av, FW.
817-923-9500.