Fresh from its recent all-Beethoven Festival, the Fort Worth Symphony begins its regular subscription series this weekend with Japanese violinist Midori as soloist. A one-time child prodigy (she debuted with the New York Philharmonic at age 11), Midori is now in her 30s and still going strong.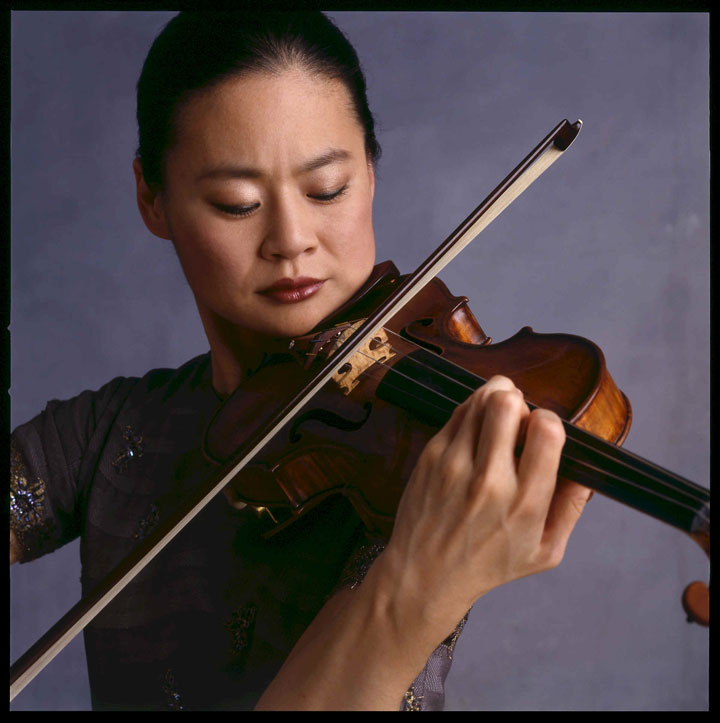 She will perform Sibelius' Violin Concerto, a piece that she will also play with the Detroit Symphony later this month. Conductor Miguel Harth-Bedoya will also lead the FWSO in performances of Brahms' First Symphony and Varidanzas, a piece written in 2006 by fellow Peruvian Rafael Junchaya.
Another Japanese soloist will be performing this week. If you missed him at the Cliburn competition last June, Nobuyuki Tsujii, one of the two gold medalists, is back for a recital on Tuesday. The 20-year-old blind pianist has become something of a celebrity in his native country and has made a number of appearances there already. Tsujii's program here will be all-Beethoven on the first half and all-Chopin on the second. His only duplication from the competition will be a performance of the Beethoven "Appassionata" Sonata Op. 57.
FWSO w/Midori Fri-Sun at Bass Performance Hall, 555 Commerce St, FW. Tickets are $9-78. Call 817-665-6000. • Cliburn at the Bass w/Nobuyuki Tsujii at 7:30pm at Bass Hall. Tickets are $15-90. Call 817-335-9000.