In some years, the men get the lion's share of the great leading roles, but in 2012, it was the women who did the shinier work in the lead roles. (The same can't be said for the supporting roles this year, but then the women get shortchanged in that department pretty much every year.) So this year's list of the best lead performances in films is on the estrogen-tinged side. And three of them are in the roles of alcoholics, recovering or not. I'm not sure what that is; roles like these are frequently Oscar bait, and I'm not often impressed by them. I think this is just one of those things.
Elizabeth Banks
Cheap and contrived and weepy though People Like Us is, you can't look away when Banks is on the screen as a scattered single mom and recovering alcoholic who works as a bartender. She has great rapport with Chris Pine (who's also quite good as her unsuspected half-brother), but she's most riveting during her character's monologue at AA immediately after learning of her estranged father's death.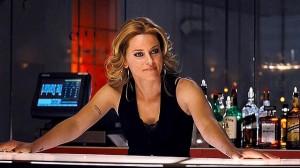 Jack Black
Why isn't his revelatory performance in Bernie getting more buzz? The vulgar, high-energy comedian transformed himself utterly for his role as a kind, generous small-town mortician who struggles to reconcile his homosexual urges with his Christian faith and sweats the littlest details (whether he's applying cosmetics to a corpse or making a broccoli cheese pie) because they matter. Bernie's deep-seated need for love burns its way through this movie, even as it draws him into a murder plot.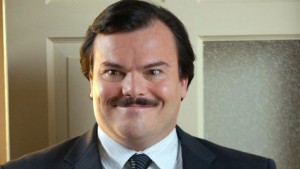 Daniel Day-Lewis
"I am the president of the United States of America, clothed in immense power!" I never thought that "I drink your milkshake!" would be replaced as Day-Lewis' iconic line, but now it's got some competition, thanks to his performance in Lincoln. Here we see the canny pol who knows how to compromise co-existing with the firebrand who never takes his eye off the ultimate prize of ending slavery.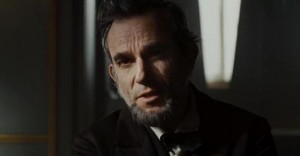 Nina Hoss
The slender, handsome German actress holds the center of Christian Petzold's mesmerizing Barbara as a doctor in communist East Germany who, for the crime of trying to leave the country, is exiled to a small town and subjected to invasive (really invasive) searches by the Stasi. She's forced to suspect everyone of spying on her and must be careful whom she puts her trust in. Hoss' performance is a marvel of revealing just enough about this woman who's forced to conceal so much of herself.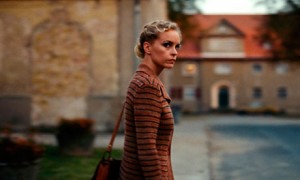 Denis Lavant
This French actor is a mainstay of Leos Carax's films, and Holy Motors is a showcase for his abilities. The flower-eating, supermodel-abducting goblin pictured below gives way to all manner of other personae (including a dying old man and a harried divorced dad) in this ineffably strange epic. Seeing Lavant change his colors, it's hard not to get the feeling that this what acting is all about.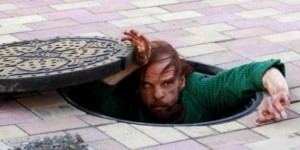 Jennifer Lawrence
After singlehandedly preventing The Hunger Games from falling apart, she lit up Silver Linings Playbook as an unstable widow who has largely made peace with her instability and what she calls the part of her that's dirty and sloppy. Her mix of confidence and surliness make the character funny, but they also make her a force to be reckoned with. We could say as much for Lawrence herself.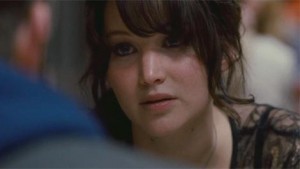 Nadezhda Markina
In Elena, she's a middle-aged Russian former nurse who will stop at nothing to make sure that her useless, happily unemployed son is provided for, even if it means murdering her beloved, wealthy, elderly husband to do it. After administering poison to him, Elena silently waits outside his bedroom to see if it takes effect, and you can see terror of the abyss written all over Markina's face. It's as riveting as anything in this year's movies.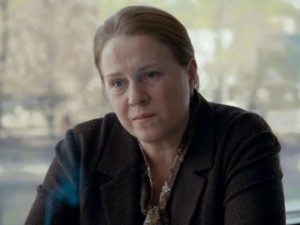 Aubrey Plaza
One of the great surprises of Safety Not Guaranteed is discovering that this terrific sarcastic wisecracker in the background of various comedies can a) show vulnerability behind the sarcasm and b) carry the lead role in a movie. So it is with Plaza, who creates an unforgettable portrait of an embittered soul who abandons all her defenses to take a leap of faith.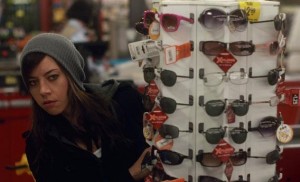 Emmanuelle Riva
Playing a character who slowly deteriorates after suffering a stroke would be a physical challenge to an actor of any age, but few of us can imagine what it presents to an actor who's 83 years old, as Riva is. The French actress proceeds from robust health to death's door over the course of Amour, and plays it without a shred of self-pity.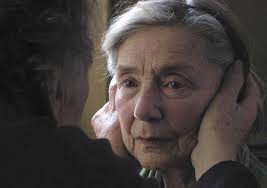 Denzel Washington
Just about everything in Flight is a fraud except for Washington's compelling dysfunction as a high-functioning alcoholic who knows how to save the passengers on his plane but doesn't know how to save himself, lying to federal authorities and everyone trying to help him so that he can have his next drink in peace.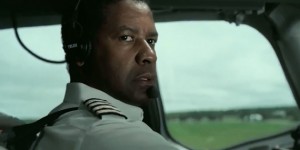 Michelle Williams
I should just reserve a spot for her on this list every year. She is incandescent in Take This Waltz as a young wife who keeps chasing some romantic dream of love and leaves a perfectly good husband behind in the process. Just watch the tickled look of delight on her face as the neighbor whom she has been flirting with tells her what he'd like to do with her in bed.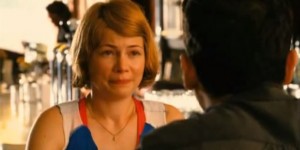 Mary Elizabeth Winstead
Even Denzel Washington got outdone by Winstead's fearsome turn in Smashed as an alcoholic schoolteacher who finally faces her demons, with scant help from her husband, her co-workers, or her mom (who laughs at her and fixes her a Bloody Mary after she announces her desire to stop drinking). She's good at portraying the ongoing war of staying sober, but it's her heartbreak at realizing that her marriage is doomed that really brings out her best. This is the most ferocious of the performances on this list, and it's my favorite.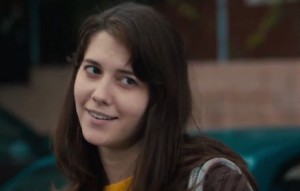 Honorable mention: Zoe Kazan, for playing a male fantasy figure and a real person in Ruby Sparks; Jake Gyllenhaal and Michael Peña for their effortless banter as buddy cops in End of Watch; Melanie Lynskey, for her divorcée in crisis in Hello I Must Be Going; Logan Lerman, for his mentally fragile teen in The Perks of Being a Wallflower; and Benjamin Walker, just for being a halfway credible Lincoln amid whatever Abraham Lincoln, Vampire Hunter was.