In contrast to my list of best supporting actors this past year, my list of best lead actors is so overwhelmingly male that it's really rather depressing. Not that I didn't savor the performances given by the male actors on this list, but seriously, a little balance, people! As you can see below, I tried to keep things more or less equal between the sexes, but look in the honorable mention category and you'll see just how deep the bench goes for the guys, and I didn't even mention Miles Teller, Benedict Cumberbatch, Chris Evans, Joaquin Phoenix, or Mark Ruffalo. Anyway, two of the movies on this list are opening in North Texas this week. The rest you can see in theaters or at home.
Amy Adams
A couple of years ago, I joked that I should reserve a permanent spot on this list for Michelle Williams. I'm starting to feel the same way about Adams. She's not just an abused wife in Big Eyes, she's an abused wife who helps her husband perpetrate his large-scale fraud on the art world and recognizes that he does great things for her even as he threatens to have her killed. All these contradictions play out in Adams' saucer eyes, and it's compelling.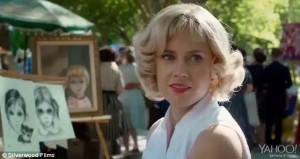 Chadwick Boseman
I didn't care for the by-the-numbers biopic Get on Up, but I'm totally behind the push to get Boseman an Oscar nod for his performance as James Brown. More than just a mere impersonation, Boseman's performance invests the character with a liquid grace that even Brown never had and makes us feel afresh the magnetism that the real-life Godfather of Soul must have inspired in his fans.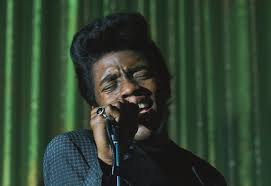 Essie Davis
It's a hard place to go, playing a mother who wants to harm her child. In The Babadook, this Australian actress goes there and refuses to quail as a woman whose grief over her husband's death and stress over her fearful little boy make her not just ponder the unthinkable but say it out loud to her kid. Motherly love and motherly hate can go hand in hand sometimes, and Davis' suggestion of that is as disturbing as any monster.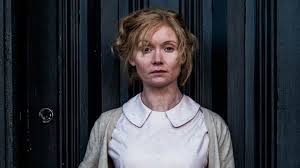 Michael Fassbender
He deserves this slot just for the degree of difficulty he faced in Frank, where his rock singer character wears a papier-mâché head all the time. The Irish comedy that he's in seems not to know what it's about, but Fassbender somehow manages to convey deep-seated emotional damage while being wildly funny, and do it while hiding his handsome face for most of the movie. For an actor not known for comedy or singing, it's a tour de force.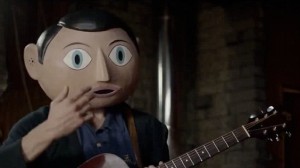 Ralph Fiennes
I'll take his performance in The Grand Budapest Hotel over Schindler's List, The English Patient, In Bruges, or anything else he's done. His hotel concierge is a man who carefully cultivates a façade of refinement and sophistication, but he's funniest on the frequent occasions he loses it. His dedication to good manners as a higher calling gives this Wes Anderson movie its tragic weight.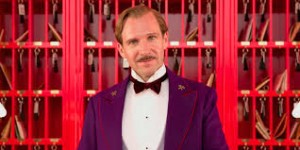 Bill Hader and Kristen Wiig
Very possibly The Skeleton Twins would have fallen apart completely without their performances. You probably wouldn't have picked these two Saturday Night Live alumni to play the siblings struggling under the weight of a family history of depression and suicide. Hader and Wiig not only dial themselves down successfully but also convey the love that enables them to soldier on.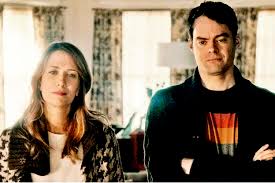 Scarlett Johansson
Once again, my vote for the best female lead performance of the year has little chance of getting an Oscar nomination for some reason. This is starting to frustrate me. Between Under the Skin, Lucy, Her, and even the Captain America sequel, this actress is on a hell of a tear. Her work in Jonathan Glazer's film is possibly even more cogent than the movie itself as a look at her own sex appeal and its effects on the world.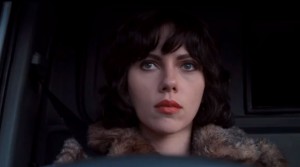 Keira Knightley
Everybody's cooing over Reese Witherspoon reinventing herself in Wild, but how about the reinvention job this actress pulled in Begin Again and Laggies? Her history of prestige projects did little to prepare us for the assured comic actress we found as an aspiring musician and an aimless American slacker. She's more likely to get an Oscar nomination for her supporting role in The Imitation Game, but she did better work in these two movies.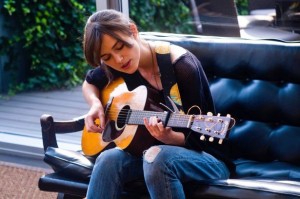 David Oyelowo
I'll have more to say about this performance when I review Selma this week, but this British actor has the insane task of portraying Martin Luther King Jr. and pulls it off magnificently, making the hero come alive not only during the big moments but also during the smaller ones.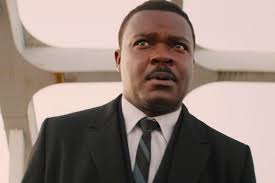 Timothy Spall
Time and again, Mike Leigh builds his movies around one actor from his stable of regulars and then gets that actor to deliver a titanic, career-best performance. Such is the case with Spall, who splits the heavens in Mr. Turner as the 19th-century artist J.M.W. Turner, a man with all kinds of trouble expressing himself in words but no trouble expressing himself in paint, hiding volcanic emotions under his gruff, grunting exterior.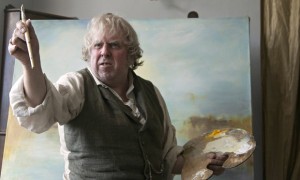 Honorable mention: Rose Byrne and Seth Rogen, for playing new parents trying to stay cool in Neighbors; Nicolas Cage, for his quietly raging ex-con trying to make good in Joe; Steve Carell, for his unrecognizable turn as a sexually screwed-up billionaire bully in Foxcatcher; Brendan Gleeson, for his troubled priest in Calvary; Jake Gyllenhaal, for his smiling, business jargon-spewing psychopath in Nightcrawler; Michael Keaton, for his Luddite faded action star searching for respectability in Birdman; Jude Law, for his loquacious ex-con trying to find a purpose outside prison in Dom Hemingway; Julianne Moore, for her deteriorating Alzheimer's patient in Still Alice; and two performances as women finding themselves while taking long trips, Mia Wasikowska in Tracks and Reese Witherspoon in Wild.