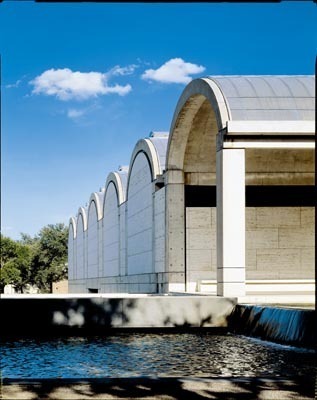 WED ? 31
Chances are that when you visit the Kimbell Art Museum, you don't think about the frames of the paintings on display. The truth is, many of the works you see have been reframed several times over the decades, and choosing the right frame to display the art can be vitally important. Curator Nancy Edwards focuses on this aspect of the museum's work in her lecture Framing the Kimbell at 12:30pm at 3333 Camp Bowie Blvd, FW. Admission is free. Call 817-332-8451.


THU ▪ 1
UNT hosts comedian Michael Ian Black on Wednesday, but the real buzz will be around today's appearance by Paul Rusesabagina, the hotel manager whose heroic sheltering of war refugees in Rwanda was the basis of the movie Hotel Rwanda. He'll be here to discuss his work with victims of the violence in his homeland and will appear at 7:30pm at UNT University Union, 1147 Union Cir, Denton. Admission is free. Call 940-565-2197.
FRI ▪ 2
Music lovers with a historical bent might want to head to Jubilee Theatre for One Mo' Time, a revue that re-creates a typical African-American vaudeville program from 1926. Early jazz, ragtime, Tin Pan Alley — those were the currents that made this such a fertile time for music, and they'll all be on display. The show runs Apr 2-25 at 506 Main St, FW. Tickets are $10-25. Call 817-338-4411.
SAT ▪ 3
Last week a bunch of movie theaters showed UFC mixed-martial arts fights. This week the old-school boxing fans get to have their turn when The Rivals screens. Bernard Hopkins and Roy Jones Jr. are now past 40, and 16 years removed from their middleweight title fight. But their moves probably still look good. The fight is broadcast at 8pm at Movies 14, 301 W Rendon-Crowley Rd, Burleson. Tickets are $20. Call 213-639-6166.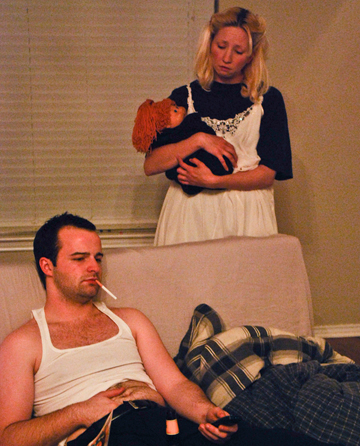 SUN ▪ 4
Noah Haidle's black comedy Mr. Marmalade takes its title from an imaginary friend dreamed up by a four-year-old girl. The girl is emotionally abused, neglected, and left to watch too many adult-themed TV shows, so it's no surprise that Mr. Marmalade is a violent businessman with a coke habit and a suitcase full of sex toys. He might want a new name. Sundown Collaborative Theatre's production of the play runs Apr 1-10 at Redbud Theatre, 304 Administration Dr, Denton. Tickets are $7.50-10. Call 940-565-2428.
MON ▪ 5
Artists like to spend as much time as they can creating new works, but it usually helps to have a grasp of practical issues such as the copyrights surrounding their work. Students at Texas Wesleyan's Center for Law and Intellectual Property (CLIP) will hold a workshop called The Dawn of a New (Digital) Creation to advise artists of new laws at 6:30pm at Fort Worth Community Arts Center, 1300 Gendy St, FW. Admission is free, but registration is required. Call 817-298-3035.
TUE ▪ 6
The Modern Art Museum concludes the spring Tuesday Nights at the Modern lecture series with artist Ben Jones. A member of the East Coast collective Paper Rad, Jones uses art mainly to comment on other artists' use of digital media and their effects on art. The lecture is at 7pm at 3200 Darnell St, FW. Admission is free. Call 817-738-9215.