September is here, so that must mean it's time for football again. Specifically, it's time for football at Cowboys Stadium, and with games going on three days this week (see: Monday blurb), the groundskeepers are going to have to be at their level best.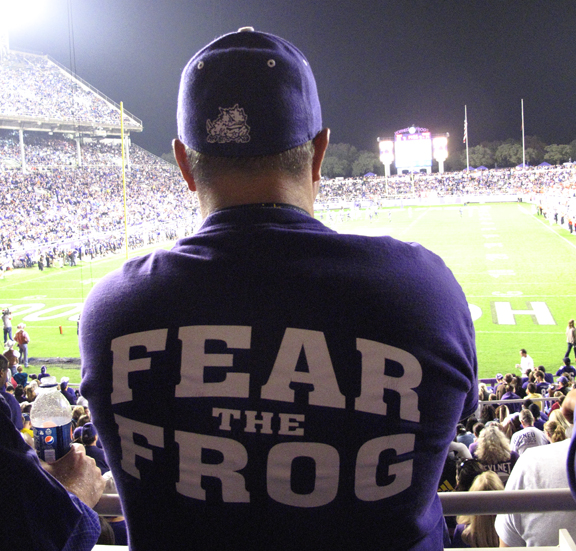 The Dallas Cowboys play their final preseason game this year against the Miami Dolphins on Thursday. We won't see the starters on either team play too much, but the Fish have the likes of Ricky Williams, Tyler Thigpen, Pat White, and Chad Pennington, so they may run some trick plays from the Wildcat formation just to see if they still work.
Of course, we don't think much of the worth of NFL preseason games (especially at regular-season prices), so maybe the Cowboys game is best taken as an expensive appetizer to the main event on Saturday, when TCU opens its season against Oregon State. The Beavers are currently ranked 24th in the nation, but even though their offense features Richmond, Texas, natives James and Jacquizz Rodgers (the Beavers' leading receiver and rusher, respectively), quarterback Ryan Katz has never started a game. That's why the oddsmakers have the Horned Frogs as sizable favorites, though Oregon State still has enough talent to pose a threat. We'll see if TCU fans can look forward to another season of the Horned Frogs' steamrolling everyone in their path.
Dallas Cowboys vs. Miami Dolphins kicks off at 8pm Thu at 1 Legends Way, Arlington. Tickets are $75-239. Call 800-745-3000.
TCU vs. Oregon State kicks off at 6:45pm Sat at 1 Legends Way, Arlington. Tickets are $53.05-84.99. Call 800-745-3000.