Ten years minus a couple of months after she won the gold medal at the Van Cliburn International Piano Competition, Olga Kern returns to Bass Hall to close out the Cliburn Concerts Series season. The 2001 co-winner is now 35 years old and has established herself as the glamorous leading lady of Russian pianists. Her homeland's once-mighty machine for turning out great pianists has now fallen on piteous times, so her presence is all the more important.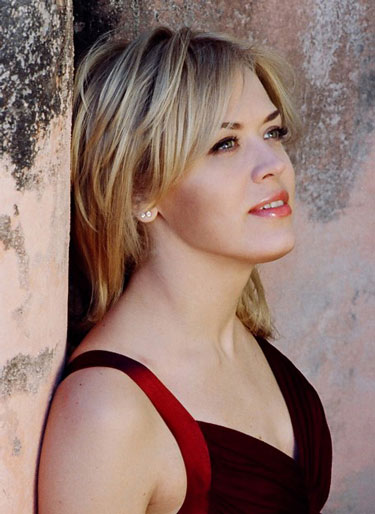 Her recital program mostly plays to what we know she can do. She'll play Balakirev's virtuosic showpiece Islamey and Rachmaninov's melancholic Second Piano Sonata, a giant work overflowing with opulent beauty. Scriabin's "Black Mass" Ninth Piano Sonata is a different ball game, a bristling, explosive piece filled with dissonance and erotic tension. Also on the program is Schumann's Carnaval, a suite of little character pieces devoted to the composer's friends that never goes begging for performances.
The one item on the bill that you might not have heard before is Clara Schumann's Variations on a Theme by Robert Schumann. Clara Schumann was better known as a pianist and a proponent of her husband's music, but she composed on her own as well. This set, written in the 1850s after Robert had written most of his great piano music, doesn't contain anything radically different from her husband's compositions, but it's intriguingly dark and well-crafted enough to make you wonder what might have happened had she kept on composing after his death in 1856.
Olga Kern plays at 7:30pm Tue at Bass Performance Hall, 555 Commerce St, FW. Tickets are $15-90. Call 800-462-7979.