The 23rd annual Merry TubaChristmas event moves to a different location this year. Instead of downtown, it'll be held outside TCU's Jarvis Hall. In honor of this event, we at Fort Worth Weekly present fun facts about tubas, tubists, and TubaChristmas.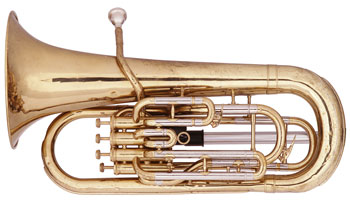 1. Though the instrument is sometimes mocked (most recently on Saturday Night Live as "music's answer to the fart"), there's no shortage of music out there that exploits the tuba's expressive capabilities, such as Ralph Vaughan Williams' Tuba Concerto.
2. The first TubaChristmas was held in 1974 in Rockefeller Center with more than 300 musicians participating. The Christmas carols were arranged for the ensemble by songwriter and music scholar Alec Wilder, who ironically died on Christmas Eve six years later.