Welcome to the first in what will be many blog posts about the movies of 2015. I'm starting with the directors whose debuts made me sit up and take notice. When I say "debuts," I mean first feature fiction efforts. I'm not counting short films or segments of anthology films with different directors contributing, so many of the filmmakers below have things like that under their belts. However, I do include documentary features, which means that I can't list the teams of Josh and Benny Safdie (Heaven Knows What) and Severin Fiala and Veronika Franz (Goodnight Mommy), who both made assured maiden forays into the form in 2015. You may note the presence of a number of women here. I wish there were more nonwhite faces in this post, though I'll also point out that Jonas Carpignano is half-African-American. These directors are all growth stocks, so get on board now.
Sarah-Violet Bliss and Charles Rogers
This duo are film-school grads, and the Dallas-born Rogers wrote for TV's Wet Hot American Summer. They created the most unlikable hipsters in Fort Tilden and then spent the second half of their movie gleefully knocking down their First World problems and their sheltered self-centeredness.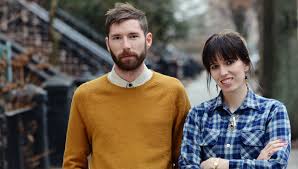 Jonas Carpignano
This 31-year-old Italian worked as an assistant on the set of Beasts of the Southern Wild before helming his first effort back in his native country. Mediterranea has won prizes and raves for its strong and conscientious drama based on real-life Italian race riots by locals against African migrant workers.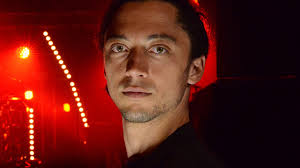 Joel Edgerton
Here's a familiar face. I've never cared much for this Australian as an actor, but directing his thriller The Gift, he was crisp and intimidatingly assured as he outlined the story of a high-school bullying victim who gets back at his tormentor years later. Edgerton also coaxed a career-best performance out of his star, Jason Bateman.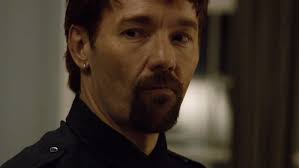 Deniz Gamze Ergüven
Her Mustang stands an outside chance of winning the Best Foreign Film Oscar, and you can see why. The story of five sisters chafing against the puritanical mores of their remote village is done in an ethereal, dreamlike style, but it's a defiant rallying cry for tolerance and women's rights in her native Turkey.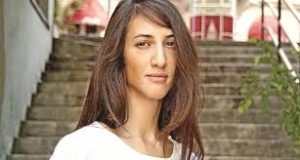 Alex Garland
The novelist and screenwriter worked extensively with Danny Boyle and seemed to have picked up some of his colleague's tricks in his first feature, Ex Machina. His film not only boasted terrific dialogue but also an audacious visual scheme that separated this science-fiction tale from others of its ilk.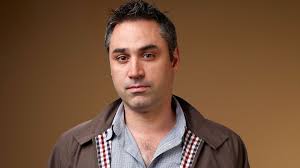 Marielle Heller
Her obsession with Phoebe Gloeckner's The Diary of a Teenage Girl led her to adapt the graphic novel for the stage and portray the lead role, and now make a brilliant, wrenching, truthful version of this story of a girl whose bad choices lead to a whole lot of hurt as well as wisdom.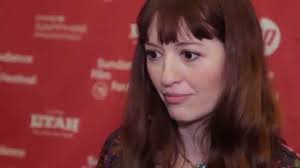 Anja Marquardt
The story of a sexual surrogate who becomes emotionally involved with a patient could have gone wrong in many different ways, but this German-born filmmaker managed to avoid them in She's Lost Control. Thanks in part to the lead performance by Brooke Bloom, this drama comes out sharp, direct, and believably messy.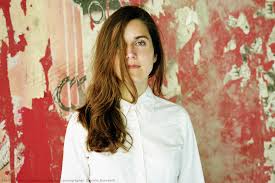 Josh Mond
The 32-year-old became a producer out of NYU film school and helped bring Martha Marcy May Marlene to the screen before he went behind the camera for James White. This deeply moving chamber work about a nasty 21-year-old who has to take care of his dying mother stands worthy of being nominated for a couple of acting Oscars.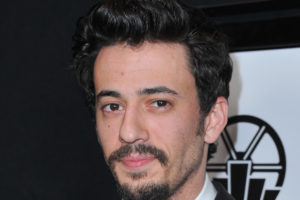 László Nemes
The Hungarian was born into the profession, being a film director's son and having worked as an assistant to Béla Tarr. That still doesn't explain the primal power of his Holocaust drama Son of Saul, which manages to make the Nazi-created hell into a fresh vision of industrial horror. Be very surprised if this doesn't win the Best Foreign Film Oscar.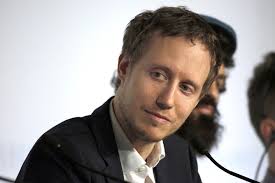 Miroslav Slaboshpitsky
The film-school graduate cut his teeth making shorts in the Ukraine before he made his extraordinary The Tribe, a gangster movie set at a school for the deaf in which all the principal roles were cast with deaf actors. The progress of a boy into criminality and the scene where a girl gets an illegal abortion are things you won't forget.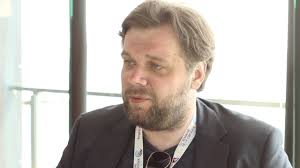 Honorable mention: Elizabeth Banks' Pitch Perfect 2, Brett Haley's I'll See You in My Dreams, Zak Hilditch's These Final Hours, Andrew Mogel and Jarrad Paul's The D Train, and Kane Senes' Echoes of War.