Thursday, September 14 
Fish City Grill in Burleson (225 E Renfro, Ste 117, 682-250-4757) and Mansfield (581 W Debbie Ln, 817-225-2094), along with sister concept Half Shells in Flower Mound (2628 Long Prairie Rd, 972-899-1631), are honoring the late Jimmy Buffet with a promotion benefiting MD Anderson Cancer Centers. You are invited to have a "cheeseburger in paradise" and a gold margarita for $12 for the combo, with a dollar from each sale donated to MD Anderson. Hawaiian shirts and flip-flops are optional. The Houston-based organization collaborates with community hospitals and health systems nationwide through the MD Anderson Cancer Network.
 Friday, September 15 
The City of Weatherford is hosting a free family movie night with a screening of The Super Mario Bros. Movie at the Heritage Park Amphitheater (503 Santa Fe Dr, 817-598-4124). The movie starts after dark. Feel free to bring chairs, blankets, drinks (no glass), and snacks, but there will also be food vendors on-site. As the parks and rec department has jokes, they ask that guests "leave all fire flowers and boss shells at home and that any banana peels be thrown in the trash and not at enemies."
 Saturday, September 16 
In honor of National Literacy Month, head to the annual Trinity River Book Festival at Pavilion No. 1 in Trinity Park (2300 W 7th St, Fort Worth, 817-457-5700) from 8am to 2pm. Besides the tons of books of all genres for all ages available for purchase, there will be activities like authors' panels, a daytime paint and sip, poetry in the park, readers speed dating, and more. Brought to you by The Dock Bookshop (@TheDockBookshop), this event is free to attend, but RSVP is requested at TheDockBookshop.com/Events.
If you enjoy mid-century modern architecture (and, really, who doesn't), Wedgwood is the place to be. From 10am to 5pm, the Wedgwood Historical Association presents its third annual Parade of Homes, which begins at 3525 Wharton Av, Fort Worth. The historic home tour will showcase four houses, all built between 1956 and 1966 and representing the wide variety found in the neighborhood, including a 1959 Asian-influenced Modern, a pristine 1961 contemporary, a 1963 traditional ranch (think: time capsule), and a rustic 1966 contemporary still occupied by its original owners. Tickets for the docent-led interior tours are $20 in advance for ages 13 and up and $25 day-of. A map will be provided after the purchase of tickets. For more information, visit WedgwoodHistoricalAssociation.org.
 Sunday, September 17 
If, like me, you live near AT&T Stadium (1 AT&T Way, Arlington, 817-892-4000), you know what a warzone the entertainment district is during Cowboys home games. Seriously, don't come anywhere near Collins Street and Randoll Mill Road at 3:30pm for the Jets/Cowboys game unless you have a ticket to enter the arena or an invitation to tailgate outside of it. One of the biggest tailgate parties is in Lot 10. With more than 4,000 followers, the Lot 10 Tailgaters page (@TheDallasCowboysTailgaters), run by super-fan Freddy Saracay, lists dates and party times in its events section. How much does an attendance wristband cost? The price is still a mystery as of press time, but I know from the event page that drinks, DJs, access to TVs, and "one huge party" are included. For details, you're meant to send a text message to 214-293-9041.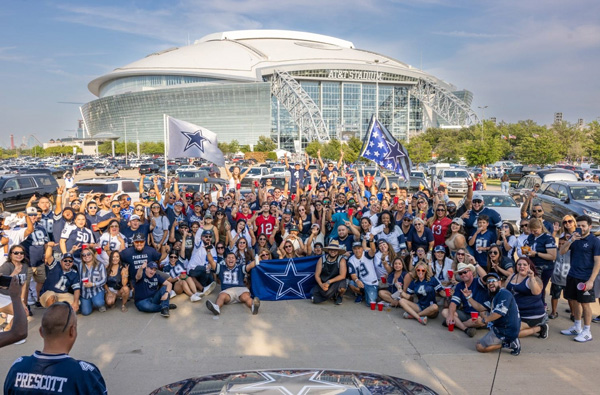 Monday, September 18 
As part of a year-round Celebrating Culture Series, La Pompe will perform at 6pm at the North Richland Hills Library (9015 Grand Av, 817-427-6800). The group's name is "the pump" in French, a nod to the driving rhythm associated with French Gypsy jazz. Along with French wartime classics, the band will play American jazz standards and Gypsy instrumental pieces. For more information, visit Library/NRHTX.com/337/Celebrating-Culture-Series.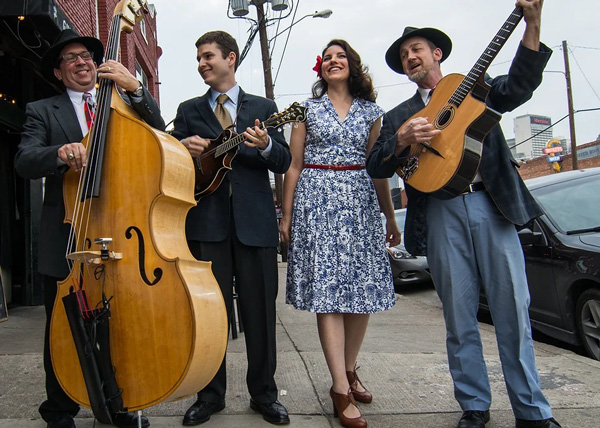 Tuesday, September 19 
Tonight is the next installment of the Tuesday Evening Lecture Series at the Modern Art Museum of Fort Worth (3200 Darnell St, Fort Worth, 817-738-9215). The guest speaker is Jammie Holmes, whose first solo exhibit, Make the Revolution Irresistible, is up at the Modern now thru Sun, Nov 26. Tickets are free at the Modern's information desk starting at 4pm, and the event begins at 6pm.
 Wednesday, September 20 
Hearsay is not just the name of our music column but also that of a swanky new place in Arlington — owned by its mayor — that features fine dining, cigars, and live music. Tonight would be a great night to head to 1711 E Randol Mill Rd (817-591-1700) to enjoy the full Hearsay Arlington experience. From 6pm to 10pm at the Elegant Wine Dinner, Executive Chef Darrin Green will prepare a four-course dinner paired with wines chosen by Robert Barney, vintner for Stressed Vines. Tickets are $193.92 per person on Eventbrite.com. (Tickets to the Murder Mystery Dinner on Thu, Sep 14, are $136.20 and also on Eventbrite.com.)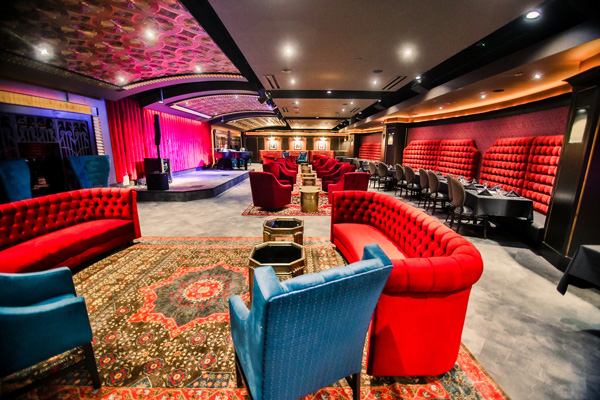 Thursday, September 21 
Having just voted for your favorite nonprofit in our recent Best Of 2023 readers' choice ballot, is charity still top of mind for you? If so, please consider participating in North Texas Giving Day. Like many post-pandemic efforts, this event has become a month-long giving opportunity that ends today. For ways to contribute, visit NorthTexasGivingDay.org.
 Friday, September 22 
If you're wondering why there are so many Oktoberfest events in September rather than, say, October, I now have the answer. (A random social media comment on an event page inspired some googling on my part.) The official Oktoberfest, for which all others are named, is an annual festival in Munich, Germany, officially held over two weeks and ending on the first Sunday in October. The festival originated in 1810 as a celebration of the crown prince of Bavaria, who later became King Louis I, to Princess Therese von Sachsen-Hildburghausen. And now we both know.
Anyway, you can enjoy Fort Worth Oktoberfest from Thu, Sep 21, to Sat, Sep 23, at Trinity Park (2300 W 7th St, 817-457-5700) or McKinney Oktoberfest from Fri, Sep 22, to Sun, Sep 24, in Downtown McKinney (111 N Tennessee St, 972-547-2660). For more programming information, ticket prices, and times, visit FortWorthOktoberfest.com and McKinneyTexas.org/664/Oktoberfest.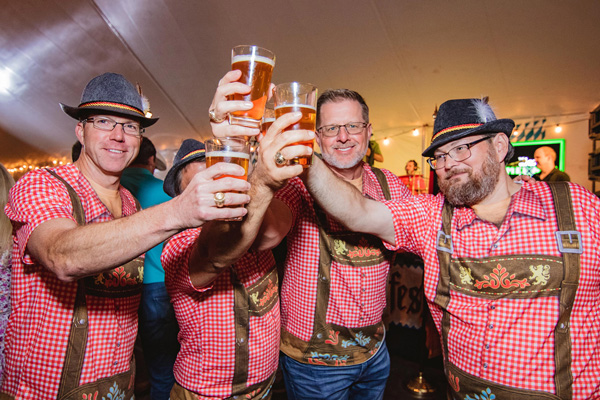 Saturday, September 23 
When I see words like "cocks," "chug," "rub," and the like in a legitimate event post, I turn into a 12-year-old boy and start giggling like Beavis and Butthead, old heroes of mine, so, naturally, I'm going to tell you about the third annual Rub n Chug Music & Vendor Fest at Rubber Gloves (411 E Sycamore St, Denton, 940-594-2207). After doors open at 2pm, 16 bands will play on two stages throughout the day, including American Shit Storm (hehe), The Infamists, Hen & The Cocks (hehe), and Denton gems The Wee-Beasties, to name a few. Plus, there will be a variety of artisan vendors on hand for shopping during set changes. Cover for this all-ages show is $5 for 21 and up and $10 for those under 21.