Time now for the best headlining star turns I saw this year. I'm glad to report that the gender-equity pendulum swung back in 2015 — after the men dominated the leading roles last year, this year it was the women's turn. Their performances were so strong that they had a knock-on effect on the movies I chose as the year's best. Other people watch movies for a director's style or special effects or compelling stories, but as dazzling as I find those things, they don't mean much to me without great acting to go with them.
Christopher Abbott
You may have seen him as Charlie on TV's Girls, but he made a stunning impression in James White as a guy who's a real piece of human excrement except when he's taking care of his dying mother. The monologue where he cradles her on her bathroom floor and tells her a fairy tale about living the life she wants for him was a moment of shimmering grace.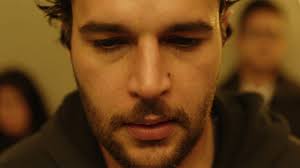 Abraham Attah
The makers of Beasts of No Nation found this 14-year-old working as a vendor on the streets of Ghana before casting him as a child soldier who's drafted into a civil war and forced to commit atrocities to stay alive. You saw the damage accrue in him so that, by the end, he seemed infinitely wiser and harder than the refugee camp's psychiatric counselor trying to help him.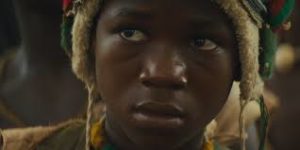 Regina Casé
She's a superstar in her native Brazil, where her success at hosting a TV talk show has won her comparisons to Oprah Winfrey. In The Second Mother, she played a São Paulo style maven's longtime housekeeper who's outraged when her daughter upends the house's dynamic after coming to stay with her. In this role, she found both high comedy and great depth of feeling.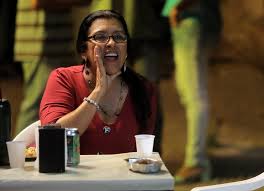 Michael Fassbender
However accurate Steve Jobs was or wasn't about its subject, it's hard to find fault with Fassbender's performance as a man whose desire to help the world coexists happily with his monstrous behavior to the people around him. The way he negotiated the torrents of verbiage in the script and communicates his character's creeping awareness of what a deficient human being he is was nothing short of marvelous.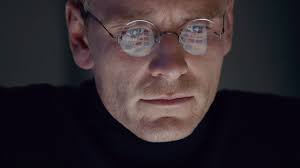 Nina Hoss
Christian Petzold's longtime muse came through for him once again in Phoenix, as a facially disfigured former cabaret singer roaming the streets of Berlin after V-E Day, searching for the husband who may have sold her out to the Nazis. She featured in perhaps the most amazing ending of any movie this year, singing "Speak Low" and revealing her true identity to the man she loves.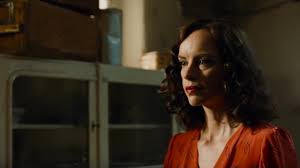 Michael B. Jordan
Committed moviegoers like me have known about this actor for years, but with Creed, the mass audience finally discovered his Denzel Washington-like mix of smoothness, charm, fire, and (of course) good looks and athleticism. All that would have been for little if he hadn't also delivered a magnetic performance as a boxer desperate to prove himself.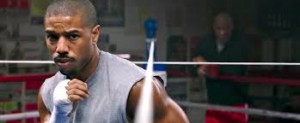 Brie Larson
Her role in Room was surely made for pyrotechnics: a woman trying to raise her child while being imprisoned in a small space by her rapist. She didn't disappoint, playing not only the character's attempts to keep herself sane during her ordeal but also her determination to shield her son from the experience's worst effects. The result was a draining and transporting piece of acting.
Rooney Mara
Like I said in my previous post, she's being touted for the Best Supporting Actress Oscar, but she does just as much as Cate Blanchett does in Carol. Portraying an aspiring New York photographer in 1953, she located the confusion in this character who doesn't know what to make of her love for a woman and the courage she eventually gathers to carry it on.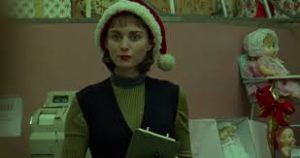 Elisabeth Moss
Perhaps Queen of Earth was too bitter a pill for some to swallow, but there really should be more Oscar buzz around her turn as the mentally disintegrating daughter of a deceased famous writer. Late in the film, she verbally laid waste to a guy who makes an insensitive remark about her father, and her display of controlled hate was unforgettable.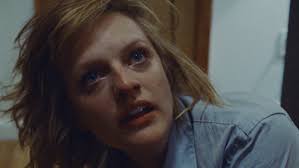 Bel Powley
The British import blew the doors off with her performance in The Diary of a Teenage Girl as a 15-year-old whose childhood sucks so much that she lets her hormones carry her into adulthood at warp speed. Powley played the role with a rare fury as well as imagination and delight that popped off the screen.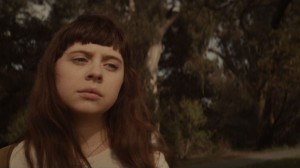 Saoirse Ronan
She spent some years trying for action-heroine status in Hanna and The Host, but maybe she needed to do something like Brooklyn instead. As an Irish immigrant trying to carve out a new life for herself in 1950s New York, she excavated all the tiniest nuances in this romantic drama about a girl who finds herself at home across an ocean.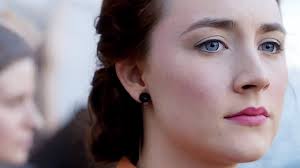 Jason Segel
Who would have known from watching How I Met Your Mother that he would have been capable of what he does in The End of the Tour? Portraying David Foster Wallace, he captured the man's dazzling intellectual facilities, his façade of regular-guyness, and the depression eating away at him underneath.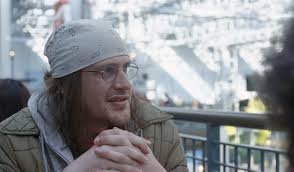 Honorable mention: Jason Bateman, for playing a guy who's way worse than he seems in The Gift; Juliette Binoche, for playing an actress letting go of her youth in Clouds of Sils Maria; Emily Blunt, for kicking all kinds of ass in Sicario; Blythe Danner, for playing an old woman who thinks she's beyond love and finds out otherwise in I'll See You in My Dreams; Arielle Holmes, for effortlessly holding the screen in her autobiographical Heaven Knows What; Jennifer Lawrence, for general badassery in Joy; Ian McKellen, for playing Sherlock Holmes as a regretful and fearful old man in Mr. Holmes; Carey Mulligan, for her determination as a 19th-century woman trying to forge her own path in Far From the Madding Crowd.