Bakery
Readers' Choice: Stir Crazy Baked Goods, 1251 W Magnolia Av,
Fort Worth, 817-862-9058
Critic's Choice: Swiss Pastry Shop, 3936 W Vickery Blvd, Fort Worth,
817-732-5661
This bakery's sweets are what dreams are made of. Chocolate meringue pie and Black Forest Cake are but two Swiss Pastry items that people can't stop recommending, and you're likely to have trouble picking your own favorite — the shop's brownies, cookies, cakes, and other confections are as delightful as they are artfully baked and decorated, and the fresh breads will wow everyone at your table.
Barbecue
Readers' Choice: Heim Barbecue, 1109 W Magnolia Av, Fort Worth,
817-882-6970
Critic's Choices (Top 5): The wait is over for the new home of Brix Barbecue (1012 S Main St, Fort Worth, 817-386-4694), which recently opened on the Near Southside, solidifying that neighborhood's reputation as the local heavyweight champ of craft 'cue. Pitmaster Trevor Sales oversees an expansive New Age barbecue operation where meat lovers can spring for newcomer items like pork belly porchetta or Wagyu beef belly burnt ends. Save room for brisket ragu and Grandma Sales' pasta salad for the complete Brix experience. Dayne and Ashley Weaver, the charismatic married couple behind Dayne's Craft Barbecue (9840 Camp Bowie West, Fort Worth 817-913-0986), are finishing out their first brick-and-mortar location, this one at 100 S Front St in Aledo. While opening day isn't official — follow @DayneTXBBQ for updates — the kitchen will dutifully sling fork-tender brisket, insanely juicy OG Burgers, and succulent sausages Thursdays through Sundays from Dayne's food truck until the new spot opens. Heim Barbecue (multiple locations) made the 817 a must-visit city for craft barbecue. Travis and Emma Heim, the married co-owners of the chain that includes a new Dallas outpost, elevated smokehouse cuisine by fine tuning the wood, temperature, seasonings, and cuts of meat on their menu, similar to how craft breweries revamped a market previously awash in bland lagers. So influential is Heim that scarfing down the towering BBQ Snob or savoring the bacon burnt ends is something of a rite of passage for barbecue lovers across the state. No purveyor of wood-fired meats captures the multicultural richness of Texas' 'cue scene like Hurtado Barbecue, where Mexicue-styled tacos, cuts of tender beef, and Tex-Mex-inspired sides keep locals flocking to the newish location (1116 8th Av, Fort Worth, 682-499-5913) near the Hospital District. Nothing on the menu at Panther City BBQ (201 E Hattie St, Fort Worth, 682-250-4464) disappoints. Sausage, smoked turkey and beef, or pork ribs make for great openers before piling on sides like pork belly poppers, brisket elote, or a brisket burrito. Expect big portions and bold flavors from this popular smokehouse.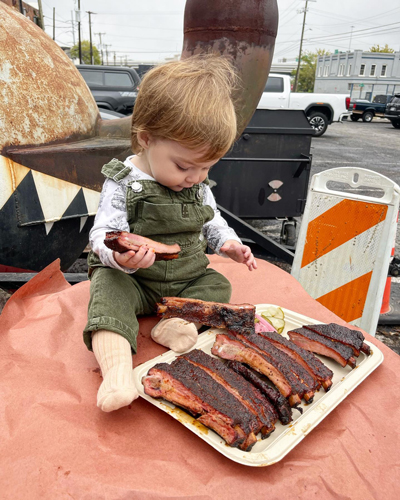 Breakfast
Readers' Choice: (tie) Ol' South Pancake House, 1509 S University Dr, Fort Worth, 817-336-0311; Paris Coffee Shop, 704 W Magnolia Av,
Fort Worth, 817-945-1702
Critic's Choice: Stevie's Diner, 5500 N Tarrant Pkwy, Ste 132, Watauga, 817-656-0822
Stevie's owners combine their love for all things vintage and the magic of delicious, greasy spoon-style, before-noon comfort food into a breakfast experience that'll hit the right spot in your belly and the nostalgia center in your brain. Imagine an eatery that looks a little bit like the den of a '70s suburban home and then enjoying early-morning favorites like grilled corn beef hash or decadent French toast stuffed with sweet vanilla cream cheese there. If your mouth is watering over that, make a trip to Stevie's pronto.
Brunch
Readers' Choice: Drag With Me Brunch, Red Goose Saloon, 306 N Houston St, Fort Worth, 817-332-4745
Critic's Choices (Top 5): B&B Butchers (5212 Marathon Av, Fort Worth, 817-737-5212) has more fancy offerings and feels like a proper big-city brunch spot, should you want that. The Bearded Lady (300 S Main St, Fort Worth, 817-349-9832) is the perfect mix of fabulous brunch drinks and hangover-halting, liquor-soaking real breakfast food. Lucille's Stateside Bistro (4700 Camp Bowie Blvd, Fort Worth, 817-738-4761) always offers an excellent brunch, and if you catch them during Lobster Month, it's doubly special. Shaw's Patio Bar & Grill (1051 W Magnolia Av, Fort Worth, 817-926-2116) serves up one of the lengthiest brunches, until 3:30 Saturdays and Sundays, which is killer if your walk of shame takes you past this part of Magnolia after noon. The drinks are strong and cheap ($3 mimosas, people!), and the portobello Benedict is an absolute delight. At 15 years, Winslow's Wine Café (4101 Camp Bowie Blvd, Fort Worth, 817-546-6843) still whips up an eclectic brunch menu to go with a superior wine list.
Burger
Readers' Choice: Rodeo Goat, 2836 Bledsoe St, Fort Worth, 817-877-4628
Critic's Choices (Top 5): Juicy, tender, and oh-so meaty, the OG Burger at Dayne's Craft Barbecue (9840 Camp Bowie West, Fort Worth 817-913-0986) will be worth the trip to Aledo once the food truck relocates to its permanent, brick-and-mortar digs at 100 S Front St. The namesake delight at Fuego Burger (4400 Benbrook Blvd, Ste 108, Fort Worth, (682-250-5600) literally drips with white and yellow shredded cheese melted all around the top and sides. Anchored by a half-pound of Angus ground chuck, it's also topped with mild diced green chiles and jalapeño mayo. Any self-respecting burger lover reading this should be on their way to Fuego right now. The burger at J's Restaurant (6435 McCart Av, Fort Worth, 817-361-1515) isn't fancy, just fabulous, and for as much as we love Whataburger, In-N-Out, Wendy's, and a couple other fast-food options, why add to their CEOs' pocketbooks when you could support a mom-and-pop like J's. For that $9 you're going to spend on a Whataburger with cheese you could enjoy a burger that's just as kickass from J's for a couple bucks less. Our favorite is the Thousand Island Cheeseburger (cheddar cheese, grilled onions, lettuce, tomato, pickles, Thousand Island dressing). We're not gonna say it's worlds better than a Big Mac because we don't want to give McDonald's free advertising, but … At M&O Station Grill (200 Carroll St, Ste 110, Fort Worth, 817-882-8020), burgers rule, and along with several traditional options, there's a handful of mouthwatering specialty sammies. Two that we crave are the Tijuana Burger (with garlic cream cheese, fire-roasted jalapeño and poblano, sliced avocado, and green chile salsa with house chipotle mayo) and the Toluca Burger (with chorizo, fried egg, fire-roasted jalapeño, white cheddar, green chile salsa, and sliced avocado with house chipotle mayo). Just like at M&O, everything's good at Pouring Glory (1001 Bryan Av, Fort Worth, 682-707-5441), but the burgers are what keep us coming back. While PG's traditional offerings are fine, we're big fans of the Fried-Bacon Thai Burger (grilled patty basted with sweet pepper Thai sauce topped with melted cheddar cheese and fried hickory-smoked bacon, served with chipotle mayo, lettuce, tomato, and pickle chips on a brioche bun).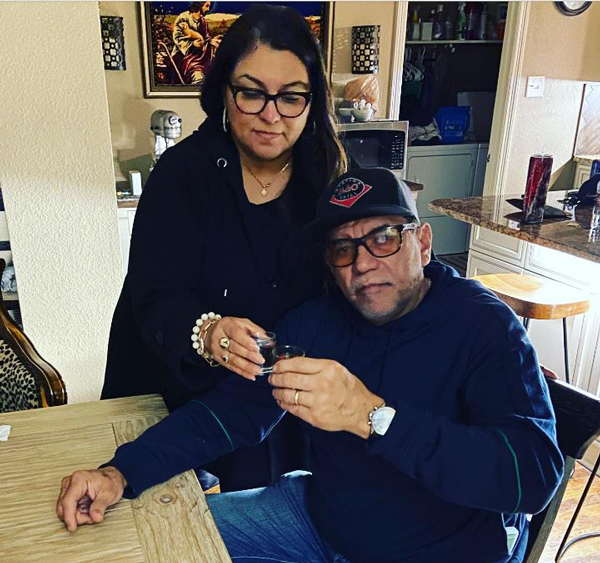 Burrito
Readers' Choice: Salsa Limón, multiple locations
Critic's Choice: Fuzzy's Taco Shop, multiple locations
Though this area staple does all the variations right, we're partial to the fish burrito. Flaky, moist, chewy, and flavorful, this two-handed bad boy goes great with blasts of the eatery's trademarked Butt Burnin' hot sauce.
Cajun Food
Readers' Choice: Tributary Cafe, 2813 Race St, Fort Worth, 817-832-0823
Critic's Choice: Flying Fish, 2913 Montgomery St, Fort Worth,
817-989-2277
From the mind of owner Shannon Wynne (Flying Saucer, Rodeo Goat), Flying Fish does Cajun right in addition to Creole and fried seafood. Don't miss the "All-U-Can-Eat" fried catfish fillets on Wednesdays, and when crawfish season rolls around, Wynne harks back to East Texas fish camps and his love of that region, to go along with his conservation efforts at Caddo Lake — the boil is so flavorful, you don't even need extra seasoning.
Chef
Readers' Choice: Marcus Paslay (Clay Pigeon, Piattello Italian Kitchen, Provender Hall, Walloon's Restaurant)
Critic's Choice: Amy McNutt, Maiden Fine Plants and Spirits, 1216 6th Av, Fort Worth, 817-953-8327.
Chef Amy McNutt has been making plants taste luxuriously like comfort food for nearly two decades at Spiral Diner, but she and her staff upped the game with Maiden, their new fine dining establishment that is *gasp* all vegan. McNutt showcases the potential of vegan gastronomy, which, frankly, is something that's missing in Cowtown's fine dining scene. The four- or eight-course prix fixe meals change with the seasons. If you don't have the time or the inclination to commit to a full meal here, at least go for a happy-hour bite. The fabulously composed cheese plates with fruit and delicately grilled toasts, a Greek-inspired potato pave, French consommé, a "marrow bone" with rich walnut and parsnip, and a variety of house-made pastas –– we've moved way past I Can't Believe It's Not Butter and Beyond Meat, friends. McNutt's dedication to her craft and her technical skill are refreshing.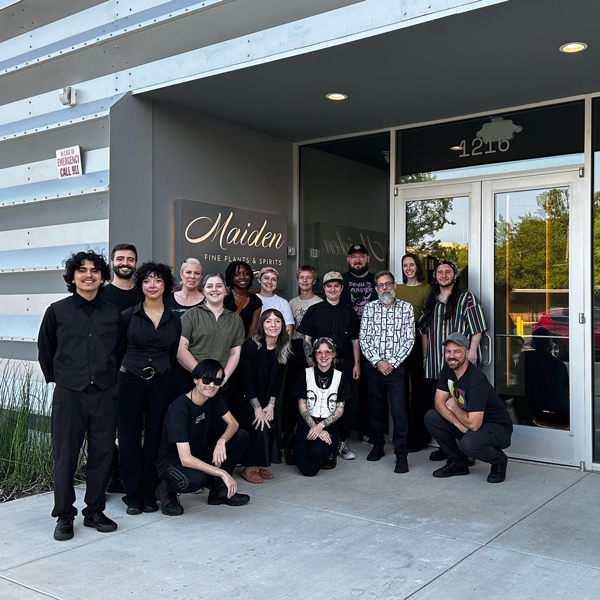 Chicken-Fried Steak
Readers' Choice: Lucile's Stateside Bistro, 4700 Camp Bowie Blvd,
Fort Worth, 817-738-4761
Critic's Choice: Ol' South Pancake House, 1509 S University Dr,
Fort Worth, 817-336-0311
There's only one spot in Fort Worth where you can order a chicken-fried steak 24 hours a day, and it happens to be one of the best spots to order one. Ol' South starts with a well-marbled steak lightly battered and then fried to deliver the perfect combo of hot, juicy, and crispy meaty perfection. Topping off the experience is a generous ladling of peppery, creamy gravy. We dare you to find a local restaurant that serves a comparable fried cutlet at a similar price.
Chinese Food
Readers' Choice: Szechuan Chinese Restaurant, 5712 Locke Av,
Fort Worth, 817-738-7300
Critic's Choice: First Chinese BBQ, 5310 E Belknap, Ste H, Haltom City, 817-834-1888
First Chinese BBQ's authentic Cantonese menu and cozy, earth-toned atmosphere make it the crown jewel of Mid-Cities Asian cuisine. Whether you're ordering takeout or dining in, you'll find that the flavors of First's beef, pork, poultry, seafood, and vegetables just hit those spicy, savory notes that make each dish memorable, from staples like kung pao beef to specialties like the duck noodle soup and all the hotpot options. Bring a companion or two because you're going to want to try everything.
Coffeeshop
Readers' Choices (Top 5): Avoca Coffee Roasters, 1311 W Magnolia Av, Fort Worth, 817-924-1514; Cherry Coffee Shop, 1121 W Magnolia Av, Fort Worth, 817-330-4301; Ostara Coffee Roasters, 2707 Race St, Ste 121, Fort Worth; Race Street Coffee, 3021 Race St, Fort Worth; Summer Moon Coffee, 625 S Main St, Fort Worth, 817-439-9007
Critic's Choice: Black Coffee, 1417 Vaughn Blvd, Fort Worth, 817-782-9867
Owner Mia Moss was trained in the basics at Seattle's Best Coffee. (Before there was Starbucks, kids, there was another place where coffee reigned supreme.) She's brought the love of the beans and a creative spirit to her coffee house across from the Texas Wesleyan University campus. Sure, there are fancy lattes — cinnamon honey or lavender honey made with raw local honey, a Snickers latte with mocha, hazelnut, and a little bit of caramel. There are fancy non-coffee drinks, too, like the matcha limonada with matcha tea and a berry lemonade with house-made berry syrup. But the test of a good coffee place is: How good is the java without all the frills and frippery? Black coffee at Black Coffee is as good as it gets — dark as night in urban Fort Worth and as sweet as a Mama's love.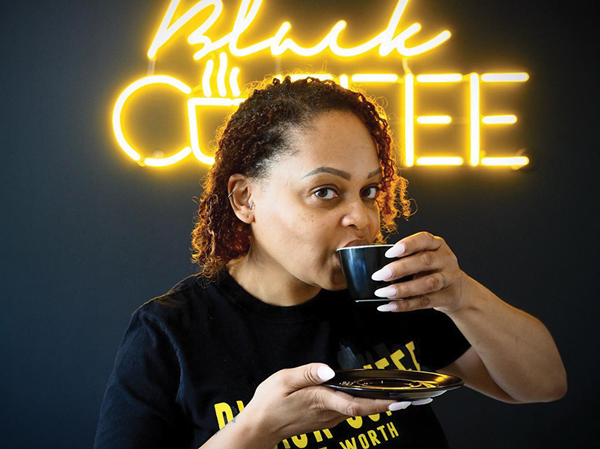 Deli Sandwiches
Readers' Choice: Carshon's Delicatessen, 3133 Cleburne Rd,
Fort Worth, 817-923-1907
Critic's Choice: Weinberger's Deli, 601 S Main St, Grapevine,
817-416-5577
Without repeating ourselves, it's hard to express how great the sandwiches are at Weinberger's, a perennial favorite of both our critics and readers. Over the years, the shop has grown its menu to include hundreds of choices. If the options overwhelm you, focus on the leaderboard featuring the 20 bestselling sammies of the current year. Founded in 1952 in Chicago, the deli also serves a great hot dog.
Food Truck
Readers' Choice: Kelly's Onion Burgers, @KellysOnionBurgers
Critic's Choice: Abe Fromage, 300 Galveston Av, Fort Worth, 817-896-2572
"Always Be Eating" fromage –– that's the mantra from local food blogger/personal chef to the Fort Worth stars, cookbook author Scotty Scott. His new food truck opened this year, and the excessively but delightfully fancy combos of cheese, protein, bread, and maybe a little fruit are exquisite. Try your fromage in the form of the Gouda Butt (gouda with honey crisp apples slathered in truffle butter), the Hot-N-Honey (smoked gouda with salted honeycomb, and habanero pepper), or just plain. From Scott's Fix Me a Plate cookbook, the Bammy Bird sandwich with Alabama white sauce and the pickled shrimp po'boy just dazzle.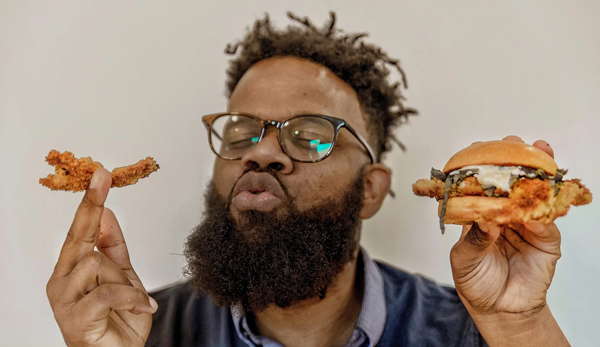 Fried Chicken
Readers' Choice: Gus's World Famous Fried Chicken, 1067 W Magnolia Av, Fort Worth, 817-927-4693
Critic's Choice: Bb.q Chicken TCU, 2880 W Berry St, Fort Worth,
682-255-5503
Located near TCU is a fried chicken restaurant that blends Korean spices with American culinary traditions. By frying the choice cuts of bird at lower temperatures for longer periods of time, Bb.q Chicken achieves an unforgettably crispy texture. You can savor the meaty treats with or without sauces, but we highly recommend the honey garlic or Gangnam Style options. Round out your meal with Korean street food favorites like ddeokbokki (spicy rice cakes) or kimchi fried rice for an unforgettable experience.
Indian Food
Readers' Choice: Maharaja Indian Restaurant, 6308 Hulen Bend Blvd, Fort Worth, 817-263-7156
Critic's Choice: Tandoor Indian Restaurant, 1200 N Fielder Rd, Ste 532, Arlington, 817-261-6604
From a strip mall in Arlington, Tandoor offers gourmet North Indian cuisine featuring ancient dishes first served during the Mughal period of the 16th century. In other words, the food is legit. If you're unfamiliar with this cuisine, order either the tiki marsala (a pedestrian choice, but you'll be pleased with your decision) or go during lunch and try everything via buffet dining. Every. Single. Thing.
Italian Food
Readers' Choice: Nonna Tata, 1400 W Magnolia Av, Fort Worth,
817-332-0250
Critic's Choice: Piola Italian Restaurant & Garden, 3700 Mattison Av, Fort Worth, 817-989-0007
Piola isn't doing anything adventurous. The Monticello staple just does traditional, popular Italian dishes excellently. Every bite is a flavor explosion. From the giant calamari to the lobster ravioli and from Grandma's Lasagna to the chicken parm, Piola places care into every noodle, every spoonful of sauce, and every shred of cheese. Sure, Joe and Johnny can whip up these items, plop 'em into a tinfoil bowl, and charge you half as much, but you won't be getting anything near what Piola does perfectly every day.
Japanese Food
Readers' Choice: Tokyo Cafe, 5121 Pershing Av, Fort Worth, 817-737-8568
Critic's Choice: (tie) Little Lilly Sushi, 6100 Camp Bowie Blvd, Fort Worth, 817-989-8886; Tokyo Cafe, 5121 Pershing Av, Fort Worth, 817-737-8568
While it's deservedly known for its sushi offerings, Little Lilly also offers some killer bento boxes for lunch, as well as tasty vegetarian rolls, delicious rice plates and stir fries, and an exquisitely savory udon bowl showcasing tempura black tiger shrimp. Go for the sushi, stay for some noodles and mochi ice cream! … With its bright, convivial atmosphere and a menu of a good range of Japanese fare, Tokyo Cafe is as fun as its food is tasty. There are bao and gyoza, bento boxes and poke bowls, ramen and yakisoba, rice bowls, specialties like miso-marinated cod, and a sushi menu full of the usual favorites as well as inventive signature rolls.
Korean Food
Readers' Choice: Sam Won Garden Restaurant, 5201 McCart Av, Fort Worth, 817-926-1515
Critic's Choice: Sam Won Garden
Don't let the inauspicious strip-mall facade deter you from the royal treatment you'll enjoy at this Southside destination for authentic Korean food. The bulgogi is the perfect blend of sweet, salty, and savory while the banchan (side dishes) will delight your palate. If you're new to Korean cuisine, start with the bento box. Simply pick a protein and enjoy a sampling of East Asian staples served with rice. From hot soups to savory grilled meats, every meal is a picnic-like delight that spans the gamut of flavors from sweet and sour to spicy and pickled.
Mediterranean Food
Readers' Choice: Chadra Mezza & Grill, 1701 Galveston Av, Fort Worth, 817-926-3992
Critic's Choice: Hedary's Food Truck
Making several stops throughout town on the regular, the Hedary's Food Truck does all the Lebanese/Mediterranean delights the brick-and-mortar was known for before its closure not too long ago. The recipes date back to the 1960s, when owner Antoine Hedary's grandfather and family first emigrated to the United States. Kabobs, pita sandwiches, wraps, rice bowls, and so much more await. Follow Hedary's online to see where they'll be next.
Mexican Food
Readers' Choice: Los Vaqueros Restaurant, 2629 N Main St, Fort Worth, 817-624-1511
Critic's Choice (Top 5): As a James Beard nominee for best new restaurant, which is unusual because the foundation doesn't typically nod to Mexican cuisine, Don Artemio (3268 W 7th St, Fort Worth, 817-470-1439) has to be the most acclaimed new restaurant in the Fort. And it's worth all that hype and more. Esperanza's Restaurant & Bakery (multiple locations) is the little sister to Joe T. Garcia's, but in a way, she's the more attractive one because she's a lot more authentic –– Esperanza's is one of the few places in town serving lengua tacos on the daily. While you wait on the (much shorter) line, or after your meal, select a fresh-baked pan dulce from the front case. At Los Vaqueros (multiple locations), the Cisneros family is in its third generation of making beautifully simple Mexican food. In a nod to the fact that occasionally a vegetarian hankers for Mexican cuisine, there's a veggie enchilada with grilled squash, mushrooms, and a generous coat of spicy tomatillo sauce on top. Save room for the sopapillas or house-made flan. Meso Maya (3050 S Hulen St, Ste A, Fort Worth, 682-316-8266) fills a niche since Tina's Cocina went out of business as one of only a few places in town to get both red or green pozole. Mole poblano and a cochinita pibil complete your tour of the goodness of interior Mexican cuisine. Mi Cocula Mexican Grill (6550 Camp Bowie Blvd, Ste 130, Fort Worth, 817-708-2895) has been tucked into an unusual spot on Camp Bowie for years, and while it's easy to miss, the guisadas, sopes, and gorditas are the real deal.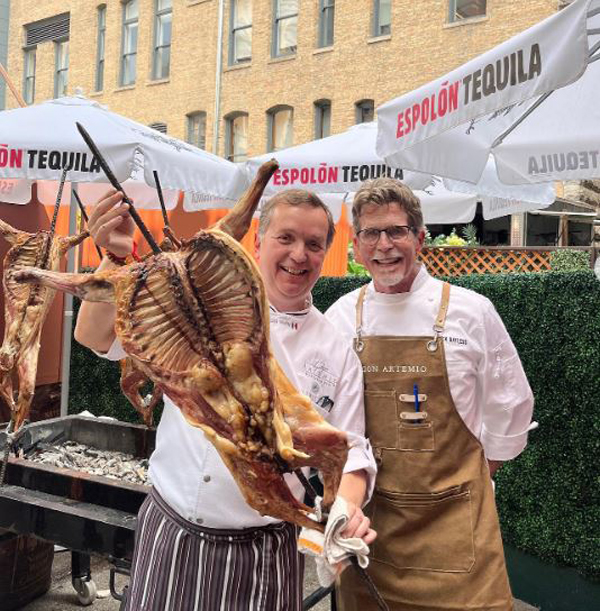 New Restaurant
Readers' Choice: Walloon's Restaurant, 701 W Magnolia Av, Fort Worth, 682-224-3230
Critic's Choice: 61 Osteria, 500 W 7th St, Fort Worth, 817-953-3271
At the start of this year, restaurateur Adam Jones and Chef Blaine Staniford opened a third enterprise in the newly renovated First on 7th building. Granted, Fort Worth is short on Italian restaurants, so the sophisticated cuisine here is doubly wonderful. Classic antipasti, tender meatballs, and bucatini pasta share space on the menu with house-made burrata and mozzarella, a brisket-heavy bolognese (because Cowtown), house-cured salumi, octopus, swordfish, and more. The street-level restaurant with wall-to-ceiling views and a lovely patio is a delightful addition to the local food scene.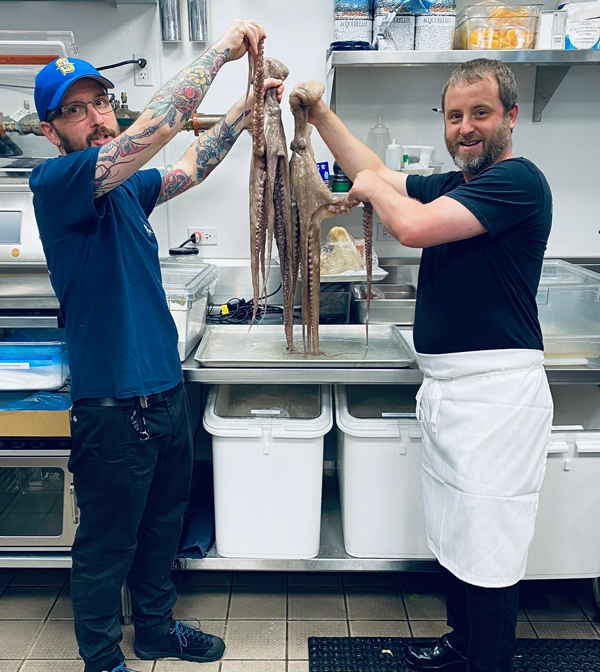 Pho
Readers' Choice: Pho District DFW, 2401 W 7th St, Fort Worth, 817-862-9988
Critic's Choice: Thuy Nguyen Café, 100 W Pioneer Pkwy, Ste 100B, Arlington, 682-252-4101
In a good authentic pho, the traditional eye of round must be placed raw in the bottom of the bowl, with the steaming broth ladled over just before serving, so that the beef remains tender and flavorful. It doesn't happen enough around these parts, but Thuy Nguyen is not your average strip-mall pho joint. From the simmering-for-hours broth to the tender brisket and meatballs, every slurp of the Vietnamese soup is rich and complex, and, since Thuy Nguyen is open 'til midnight nightly, it's the perfect late-night bite after a ball game or concert at the nearby stadiums.
Pizza
Readers' Choice: Cane Rosso, 815 W Magnolia Av, Fort Worth,
817-922-9222
Critic's Choices (Top 5): It's not enormous. It's the kind of unintimidating, reasonable, perhaps downright un-American size you'd expect to see in Italy. The pies at Fort Brewery (2737 Tillar St, Fort Worth, 817-923-8000) are pretty darn authentic in other ways, too. The crackling, chewy crust is toothsome, the mozzarella is gooey and plentiful, and the red sauce has that subtle zing that the chains can only dream of. This sort of three-part harmony is also evident in the slices at Hysen's Nizza Pizza (401 University Dr, Fort Worth, 817-877-39000), Kabylo's Pizza by the Slice (8700 N Tarrant Pkwy, Ste 101, NRH, 817-849-2600), and Perrotti's Pizza (3021 Greene Av, Fort Worth, 817-927-2209). None of that sugary crap. We're talking New York-style 'ere. Last on our list, Zoli's Pizza (3501 Hulen St, Fort Worth, 817-402-0050) wants you to know that you can take your authenticity and shove it up your wazoo. While the joint does all the traditional pies right, it really shines with somewhat goofy though still delicious concoctions, including the Honey Bastard (hot soppressata, bacon marmalade, habanero honey, mozzarella), the CBR (roasted chicken, bacon, pickled jalapeños, ranch swirl, everything-bagel crust), and September's special, Prince's Shack (Nashville hot chicken, pickle strips, ranch drizzle, mozzarella). In the words of Mr. Rogers Nelson, "Uhhh-aaahh!"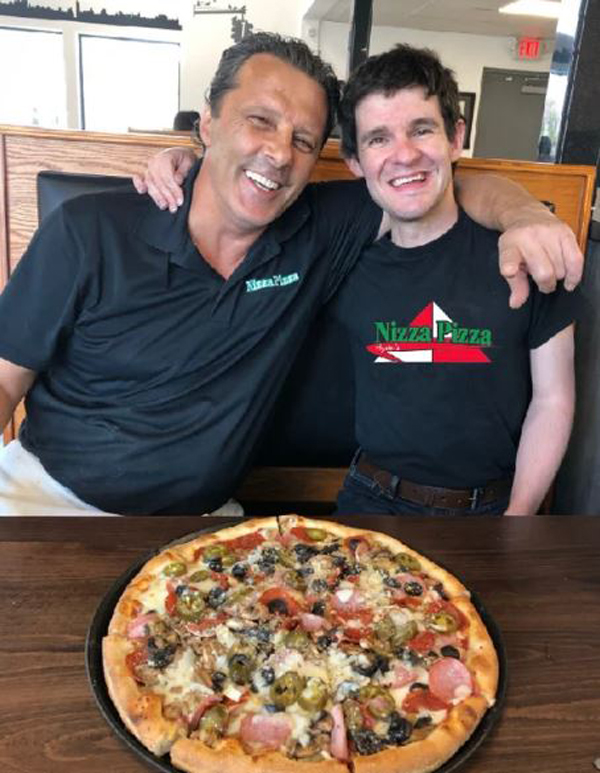 Queso
Readers' Choice: Old Texas Brewing Company, 6333 Camp Bowie Blvd, Fort Worth, 817-386-0752
Critic's Choice: Cowtown Brewing Company, 1301 E Belknap St,
Fort Worth, 817-489-5800
Just east of downtown is a popular brewpub known for clean German ales and lagers as well as hopped-up IPAs and more. Cowtown slings lots of tasty pub food, and its queso is thick and creamy. Order it with the brisket nachos. You won't be sorry.
Quesadilla
Readers' Choice: Salsa Limón, multiple locations
Critic's Choice: The Tipsy Oak, 301 E Front St, Arlington, 817-962-0304
While the icehouse-themed restaurant/bar Tipsy Oak has a fun, comfortable environment, the food menu is chef-driven, and it shows. Case in point? The pork belly quesadillas with cheddar jack cheese, caramelized onions, and barbecue sauce. The other meat choices are smoked brisket and grilled chicken, but the pork belly is stellar. The quesadillas are on the snacks/shareables menu for only $13, yet they are filling enough to be an entree.
Ramen
Readers' choice: Hanabi Ramen, 3204 Camp Bowie Blvd, Fort Worth, 817-420-6703
Critic's choice: Hanabi Ramen
Besides signature soups, Hanabi serves a bevy of tasty starters like tako yaki (a spherical pancake topped with octopus) and some mouthwatering rice dishes. Still, Hanabi's ramen remains the main draw. It's consistently the tastiest in town, with each spoonful swirling with subtle spices and savory broths. Go for some heat and order the kara miso ramen, because it'll make your taste buds sing.
Restaurant
Readers' Choice: Halo's Bar & Grill ft. Rainbow 2.0, 3500 Alta Mesa Dr,
Fort Worth, 682-250-2923
Critic's Choice: Saint-Emilion, 3617 W 7th St, Fort Worth, 817-737-2781
It's no secret that good restaurants — even great ones — come and go in this town like waves in the ocean, so it really means something that OG French establishment Saint-Emilion celebrated its 38th anniversary this year. While not one but two French-inspired hot spots have opened recently, neither has managed to replicate the Saint's French-country charm or flavor. Securing a table in the quaint, vine-covered cottage nestled up the street from the West 7th hubbub can make any night of the week feel like Christmas Eve. The three-course prix-fixe menu and wine list are astonishingly affordable compared to the city's other "date night" locales, and the small but mighty selection is a greatest hits compilation of timeless French classics. Saint-Emilion never feels like it's trying to impress anyone, yet it does anyway. Every time.
Salsa
Readers' Choice: Blended Family Foods, 817-901-3144
Critic's Choice: Salsa Limón, multiple locations
The dipping options at Salsa Limón are part of the draw. The four salsas range from mild to scorching hot. The tomatillo (charred jalapeño) is great for chips, eggs, and anything with crema, while the jalapeño has a zesty zing and a bit more heat. Pequin pares well with pastor and barbacoa by adding spice, smokiness, and heat, while you might as well put on a fireman's suit for the habanero. You've been warned.
Seafood
Readers' Choice: Walloon's Restaurant, 701 W Magnolia Av,
Fort Worth, 682-224-3230
Critic's Choice: Waters Restaurant, 301 Main St, Fort Worth, 817-984-1110
Have you not made it to Waters yet? Your foodie card is now revoked. The coastal fare at Chef Jon Bonnell's upscale seafood restaurant is simply phenomenal. We recommend going during the holidays, as it is just around the block from the magnificent Christmas tree installed annually in Sundance Square. While the pricing is also upscale, it's well worth it. For those who want to try replicating Bonnell's dishes at home, he is very forthcoming with his recipes. In fact, you can buy a copy of his cookbook right there at the restaurant. Gumbo at your place next weekend? Cool. We'll be there.
Soul Food
Readers' Choice: Madea's Down Home Cooking, 1019 W Enon Av, Ste D, Everman, 817-551-9295
Critic's Choice: MaMa E's, 818 E Rosedale St, Fort Worth, 817-877-3322
After her eponymously named eatery survived COVID closures, Ernestine Edmond weathered another set of storms in 2023. Literally. One of a series of winter storms seriously damaged her tiny spot. Between fighting for insurance reimbursement and the remaining supply chain issues and staffing shortages, you might have driven by the small box-like joint in the shadow of I-35 and found it closed. MaMa E's reopened during Juneteenth weekend, and the area's first woman pitmaster (and still one of the only as of this writing) continues on, albeit with limited serving hours. So come back for a taste of chopped beef, sliced beef, turkey legs, ribs, and links, along with home-baked cakes, pudding, cobbler, sweet potato pie, red beans, and the "red drink" that MaMa is famous for.
Steak
Readers' Choice: Wicked Butcher, 512 Main St, Fort Worth, 817-601-4621
Critic's Choices (Top 5): B&B Butchers & Restaurant (5212 Marathon Av, Fort Worth, 817-737-5212) serves a complete butcher experience. The kitchen specializes in custom cuts of Texas and Japanese Wagyu, A5-certified Kobe beef, and dry-aged prime beef. The in-house shop sells ribeyes, sirloin, T-bones, and other custom cuts to-go so you can enjoy part of the B&B magic at home. Classy but comfortable, Bob's Steak & Chop House (1300 Houston St, Fort Worth, 817-350-4100) has created the perfect environment to slice into hand-selected cuts of prime beef. The butchers here have a keen eye for quality and marbling, and the perfectly grilled steaks need only a pinch of salt and a sprinkle of pepper to finish off. Quality steaks and amazing customer service have kept Cattleman's (2458 N Main St, Fort Worth, 817-624-3945) a top purveyor of grilled beef here in Cowtown for several decades. The Heart o' Texas ribeye is legendary, partly because Cattleman's is one of the few places that cook the nicely marbled slabs over an open flame in plain sight of diners. The results are grilled perfection. Don Artemio (3268 W 7th St, Fort Worth, 817-350-4100) has had an amazing opening year, including the esteemed distinction of becoming a James Beard finalist for best new restaurant in the country. The Don also boasts a dry-aging program using beef from Ennis-based Rosewood Ranch. Most cuts are aged for 14 days before going into a charcoal oven. Whether you order the filet, prime rib, or ribeye from Grace (777 Main St, Fort Worth, 817-877-3388), you'll enjoy a spectacular treat. Topping off the experience are custom sauces like the béarnaise, chimichurri, espresso horseradish, and cognac peppercorn cream and a range of immaculately prepared sides.
Street Tacos
Readers' Choice: Salsa Limón, multiple locations
Critic's Choice: Guapo Taco, 301 S Sylvania Av, Fort Worth, 682-966-9645
Fort Worth's taco whisperer Angel Fuentes crafts Tex-Mex magic from his Northside taqueria. The slow-cooked meats that are the centerpiece of each street taco burst with flavor. Taco cognoscenti usually start by ordering the Guapo (with pickled cabbage, avocado crema, cotija cheese, jalapeños), which comes with your choice of asada, pastor, chorizo, barbacoa, brisket, and more. Fuentes doesn't overload his masterful treats, meaning you can easily savor three, four, or more in one sitting.
Sushi
Readers' Choice: Blue Sushi Sake Grill, 3131 W 7th St, Fort Worth,
817-332-2583
Critic's Choices (Top 5): Blue Sushi Sake Grill has the vibe of a hip L.A. club, with blue lights washing over diners, minimalist furnishings, and lounge areas. The freshest cuts of sashimi are served daily along with immaculately plated makizushi and nori rolls. And the seafood is just the beginning. This Cultural District hotspot is renowned for sublime cold and hot plates in addition to a vast sake menu. Sushi lovers near Alliance are in good company when it comes to elevated Japanese cuisine options. Hanabi Hibachi and Sushi (9100 N Fwy Ste 120, 817-750-3333) serves a vast but manageable menu featuring traditional and fusion appetizers — the Heart Attack (deep-fried jalapeños stuffed with cream cheese, crab, and salmon) is a must-try — combination specials, hibachi items, and more. Large tables spread around grills make dining a social affair for the family or large parties. The newish Hush Sushi Kitchen & Bar (211 S Main St, 817- 337-6699) offers a maki menu fit for royalty. The nontraditional options working with traditional ingredients include the Butter Crab (crab salad, ponzu butter sauce, soy wrap), Hot Chicks (tempura chicken, avocado, spicy mayo, eel sauce, soy wrap), Kani Koi (shrimp tempura, kanikama, eel, avocado, eel sauce, tobiko), and other delectable, possibly life-changing rolls. For an intimate and quiet dining experience, the cozy environs of Little Lilly Sushi (6100 Camp Bowie Blvd, Ste 12, 817-989-8886) can't be beat. Chef Chih "Danny" Liu is a master of Japanese and East Asian cuisine, and his artfully cut nigiri feature exotic seafood options like New Zealand king salmon, Hokkaido scallop, Arctic surf clam, flying fish roe, and other options that are rarities in Fort Worth. The team at Tokyo Cafe (5121 Pershing Av, Fort Worth, 817-737-8568) crafts some of the most desirable rolls in Tarrant County, and they're all originals. The Tejas Roll (yellowtail, fried jalapeño, avocado, cucumber, chili mayo, Sriracha, scallions) is a true Cowtown take on traditional sushi rolls, while the Pretty Woman Roll (mango, krab, cream cheese, tuna, chile mayo) is as pretty as it is delicious.
Tamales
Readers' Choice: Mama Lu's Kitchen, 817-255-0910, @MamaLuSalsa
Critic's Choice: Mexican Express Fresh Catering Co., Fort Worth,
817-349-8966
Tamale season is coming, and if you're in the market for some, give Mexican Express a try. Their tamales are tender and flavorful and come in all the traditional ways (brisket, chicken, pork) plus rajas (cheese, roasted onion, poblano). Orders will be up from Sep 30 thru Jan 30 next year.
Tex-Mex Food
Readers' Choice: Chuy's Tex-Mex, 2401 W 7th St, Fort Worth, 817-332-2489
Critic's Choice: Enchiladas Ole, 2418 Forest Park Blvd, Fort Worth,
817-984-1360.
Seven kinds of enchilada sauces, from traditional queso and red and green sauces to sour cream, hatch chile and a delicious mole version can be mixed and matched with your choice of meat or veggies. Want a burrito? No problem. Tacos? Owner Mary Perez has those, too, and like everything on the menu, the stuff comes from family recipes. There's even a keto/low-carb plate (avocado halves stuffed with your choice of meat and sauce, hold the beans and rice) should you desire.
Thai Food
Readers' Choice: Thailicious, 4601 W Fwy, Ste 206, Fort Worth,
817-737-8111
Critic's Choice: Tuk Tuk Thai, 3431 W 7th St, Fort Worth, 817-332-3339
Movie fanatics among our audience can now have two connotations of the term "tuk tuk" in their brains. This latest/final Indiana Jones film showed our intrepid characters riding motorized rickshaws called Tuk-Tuks, a widely used form of urban transportation in Bangkok and other Thai cities. The name is onomatopoeic, mimicking the sound of the small, typically two-cycled engine. Back here in Fort Worth, the term means "kickass Thai food at one of our favorite local eateries." One of the best dishes here is the Pad Thai, but the drunken noodle also rocks. Get on your bikes and ride there immediately!
Vegan Food
Readers' Choice: Spiral Diner & Bakery, 1314 W Magnolia Av,
Fort Worth, 817-332-8834
Critic's Choice: Pizza Verde, 5716 Locke Av, Fort Worth, 817-349-9852
If you're vegan or vegan-dabbling (or maybe into a vegan you want to impress), pizza seems like it would be off the table. Sure, the crust and sauce are plant-based, but the toppings? Enter: Pizza Verde, where everything is plant-based, including the house-made almond mozzarella and the "pepperoni." For the restaurant's namesake pie, the kitchen piles corn, cilantro, and vegan lime crema on top of the red sauce and cheese. If you need soy-, gluten-, or nut-free options, Pizza Verde has those as well.
Vegetarian Food
Readers' Choice: Pizza Verde, 5716 Locke Av, Fort Worth, 817-349-9852
Critic's Choice: Funky Picnic Brewery & Cafe, 401 Bryan Av, Ste 117,
Fort Worth, 817-708-2739
Located in South Main Village since 2019, Funky Picnic serves stellar food items, including appetizers, salads, dinner plates, pizzas, and unique burgers and sandwiches that will please your carnivore-loving friends. As for you, our vegetarian friend, there are many options as well. Two great non-meat dishes on the menu are the Sweet Home Avacado Sandwich (Swiss cheese, goat cheese, arugula, and pesto on sourdough), and the Vegan AF Sandwich (hummus, avocado, roasted red bell peppers, arugula, pickled red onions, tomato, and balsamic-drizzled portobello on sourdough). On the burger side, you can easily substitute a portobello or black bean patty for the beef. All of the above is clearly marked on the menu with icons to make the choice easier to navigate.
Vietnamese
Readers' Choice: The Pantry on Magnolia, 713 W Magnolia Av,
Fort Worth, 682-224-2381
Critic's choice: Pho Hop 5022 Belknap St, Haltom City, 817-834-0233
Don't let the humble exterior of this Haltom City legend fool you. Hop is the real deal. One sip of their broth will set the standard for every other pho place in North Texas for you — if you're feeling decadent, order a big bowl of the gáu gân sách (fatty brisket, tendon, tripe), because that broth makes this meaty, chewy, multitextured option a sensory delight. The place is cash only, the dining room is cozy, and every dish will make you feel like you've been invited to someone's Hanoi home.
Waitstaff
Readers' Choice: Old Texas Brewing Company, 6333 Camp Bowie Blvd, Fort Worth, 817-386-0752
Critic's Choice: Don Artemio, 3268 W 7th St, Fort Worth, 817-470-1439
Attention to detail and uncompromising customer service are two reasons why Don Artemio rose in prominence so quickly after opening early last year. At this Cultural District destination for Northeast Mexico cuisine, you'll never feel unattended, and everything from the placement of napkins and cutlery to food and drinks is constantly watched over. It takes only a few visits for waiters and bar staff to learn your name, and birthdays are treated with operatic renditions of "Happy Birthday." You don't have to be a millionaire to feel like a million bucks at this treasure of a restaurant.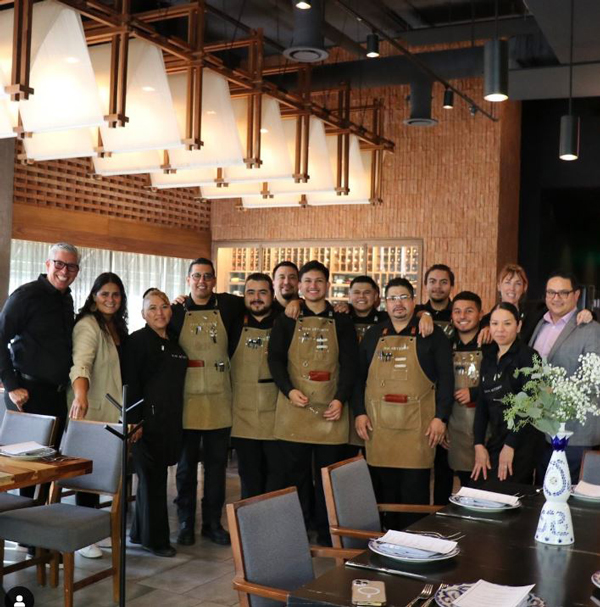 Wings
Readers' Choice: Buffalo Bros Sundance, 15 Throckmorton St,
Fort Worth, 817-887-9533
Critic's Choice: Asian Buffet, 944 E Copeland Rd, Arlington, 817-460-8885
Not unlike barbecue, the eternal question with wings is dry rub versus saucy. If you are on Team Dry Rub for wings and are also on the hunt for a great Asian food buffet, try the place in Arlington near the stadium literally named Asian Buffet. Past the Chinese food "aisle" with the traditional orange chicken with rice and/or noodles and the like, there is an area of fried foods where you will find delicious chicken wings near the fried dumplings. On the saucy side of the equation, Buffalo wings are available, but Asian Buffet's basic, savory dry bad boys can't be beat.
Critic's Choices Only
Funky Burger
Critic's Choice: The Texas Firecracker, Kincaid's Hamburgers, multiple locations
Now this is one good-lookin' burger. A mound of crispy bacon, a healthy slathering of perhaps not so healthy jalapeño cream cheese, and just the right amount of habanero-infused honey top a hearty patty of the legendary joint's fresh ground beef. Get 'em while supplies last, because for as good as Kincaid's Texas Firecracker looks, it tastes even better.
Chimichanga
Critic's Choice: Chimy's (1053 Foch St, Fort Worth, 817-348-8888)
This well-established West 7th hangout has been slinging cheap Tex-Mex for over a decade and is still kicking ass, probably because it's always been about the college scene (fun atmosphere; cheap, powerful drinks; filling food) and college kids love Chimy's neighborhood. You can also bet they love the Chimychangas: deep-friend burritos bursting with all the traditional yummy stuffings. Never mind that each one weighs about 10 pounds. You've got a full night of partying ahead of you. Better lay down that foundation in your tummy now.
Readers' Wildcard Choices
Catfish
Belzoni's Catfish Cafe, 110 Jim Wright Fwy, Ste C, White Settlement,
817-386-0714
Dumplings
The Pantry on Magnolia, 713 W Magnolia Av, Fort Worth, 682-224-2381
Hot Dog
Big Dawgs Hot Dog Co., 2155 W Seminary Dr, Fort Worth, 817-778-9550
To see who won Best Of 2023 awards in the On The Town section, click here.