Animal Rescue Group
Readers' Choice: Saving Hope Animal Rescue, SavingHopeRescue.org,
@SavingHopeTX
Critic's Choices (Top 5): There is one thing that all animal rescue groups have in common. They work closely with municipalities to place animals that are in the custody of the city. By adopting directly from your local animal services departments, you are helping your new furry friend avoid being moved all over town, from adoption event to adoption event, and helping animal rescue groups get a (furry) leg up on the overcrowding. You can even see the available animals on these entities' social pages. Please consider adopting from the Arlington Animal Shelter (1000 SE Green Oaks Blvd, Arlington, 817-459-5898), Burleson City Animal Services (775 SE John Jones Dr, Burleson, 817-426-9283), Denton Animal Shelter (3717 N Elm St, Denton, 940-349-7594), Fort Worth's Chuck & Brenda Silcox Animal Care & Adoption Center (4900 Martin St, Fort Worth, 817-392-1234), or Fort Worth North Animal Campus (351 Hillshire Dr, Fort Worth, 817-392-1234). City employees love animals like the rest of us do and are working in a sometimes thankless environment. Well, we at the Weekly thank you.
Art Gallery
Readers' Choice: Artspace111, 111 Hampton St, Fort Worth, 817-692-3228
Critic's Choice: William Campbell Gallery, 4935 Byers Av, Fort Worth, 817-737-9566; 217 Foch St, Fort Worth, 682-224-6131
Though the married co-founders/co-owners retired a couple of years ago, their namesake gallery is still going strong. Specializing in mood art, William Campbell Gallery draws from our backyard and across the country to present some of the sharpest, most inventive minds in abstract-expressionism, neo-modernism, and beyond. Sometimes the visual language is tangible like Billy Hassell and Marshall Harris or in-your-face like Benito Huerta and earlier J.T. Grant. Other times, it's as wispy as a forgotten dream like Judy Youngblood and Kevin Tolman. Whatever the vernacular, it's all united by WCG's penchant for atmosphere — and not necessarily toward starting a conversation.
Artist
Readers' Choice: Miguel Martin, Colección Mexicana, 406 Houston St, Fort Worth, 214-893-4409
Critic's Choice: Aimee Cardoso
Fort Worth will long remember the beloved friend, artist, and former staffer at the Modern Art Museum of Fort Worth who recently died in a car accident. The crash that also killed husband Lucas Cardoso happened in Oklahoma, where the young couple recently moved to for Aimee to earn her MBA to help artists and galleries. Her zest for life, uncompromising loyalty to her friends, and love for the visual arts leave a beautiful legacy. The former executive director of the nonprofit Art Tooth helped launch the careers of many pioneering local artists such as Ariel Davis, Shasta Haubrich, and Jay Wilkinson. Aimee was also a talented oil painter whose renderings of fabric and hands were meditations on her deep Christian faith. As her many friends would say, she humbly lived those values.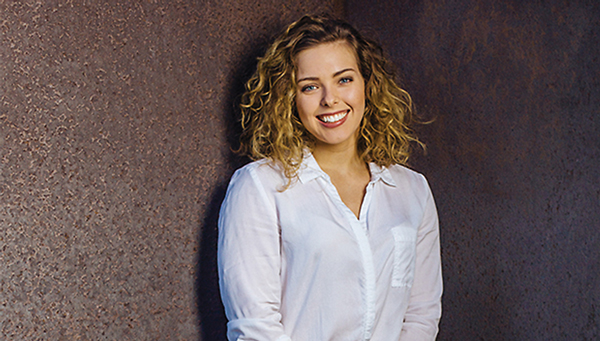 Arts & Crafts Class
Readers' Choice: The Green Thistle Emporium, 2800 Race St, Fort Worth, 817-239-1892
Critic's Choice: Amon Carter Museum of American Art, 3501 Camp Bowie Blvd, Fort Worth, 817-738-1933
The Amon Carter offers quarterly adult workshops designed to educate you about art via a hands-on, creative experience related to the museum's current featured exhibition. You have to sign up in advance (the next one is Sat, Oct 28), but it includes a guided tour of the exhibition and all the necessary materials.
Burlesque
Readers' Choice: Cowtown Cabaret, Red Goose Saloon, 306 N Houston St, Fort Worth, 817-332-4745
Critic's Choice: Nightshade Burlesque, The Cicada, Fort Worth, 1002 S Main St
Every first Friday of the month, the Near Southside's Cicada hosts Nightshade Burlesque, whose voluptuous goth-tinged divas from all over delight and titillate fans with sizzle and sass. As spooky season (and their show on Fri, Oct 6) draws nigh, don't sleep on Nightshade Burlesque!
Culinary Class
Readers' Choice: Cooking School, Central Market, 4651 W Fwy,
Fort Worth, 817-989-4700
Critic's Choice: Cooking School, Central Market
Looking to up your cooking game? Whether you're a culinary novice or an aspiring chef, Fort Worth's Central Market offers classes led by professional instructors. All ages are welcome to the fun courses that help students expand their recipe repertoire and hone their chopping skills. Classes are themed and range from parent-and-child to more advanced lessons that can help you master Tuscan dining or a perfectly prepared chicken-fried steak. Just a few, uh, courses are all you need to boost your confidence in the kitchen — and the popularity of your dinner parties.
Cultural Event
Readers' Choice: Arts Goggle,
Fort Worth, ArtsGoggle.com,
817-923-1343
Critics' Choice: Fort Worth Food + Wine Festival
In 2014, a few local restaurateurs and culinary folk led by Russel Kirkpatrick (formerly of Reata Restaurant) decided that Fort Worth was ready for its own food and wine festival. From food trucks at Panther Island to brunch at the then-headquarters of Pier 1, the first year of the festival brought challenges and opportunities and validated that the local community was hungry for more. The event now spans four days and nights all around Fort Worth and brings chefs, craft brewers, vintners, distillers, and foodies together to eat, drink, and raise money for the Fort Worth Food + Wine Festival Foundation, the nonprofit arm that's granted  more than $300,000 in scholarships to culinary students and aid to individual restaurants via the Restaurant Employee Relief Fund when the COVID Paycheck Protection Program didn't reach them. Next year's festival runs April 4-7, 2024, and ticket information should be coming soon.
Dance Troupe
Readers' Choice: Texas Ballet Theater
Critic's Choice: TCU Showgirls
Hear us out. They work their asses off. They have talent, clearly. And they can move — and move energetically and with snap to sometimes pretty long choreographed routines. Horned Frog fans know that while the action on the field or the hardwood is the most important part of any sportsball outing, TCU's dance squad doing its thing is 10 universes better than fighting back the urge to slug the drunk doofuses behind you or scroll through stupid social media with your finger up your nose. Plus, any kind of well-done number is never not inspiring. Go, Frogs!
Day Trip
Readers' Choice: Dinosaur Valley State Park, 1629 Park Rd 59, Glen Rose, 254-897-4588
Critic's Choice: Dallas
It's true. Sometimes we suffer from a little D envy. Since the North Texas universe revolves around our neighbor to the east, we like to visit occasionally to feel like them-there big-city folk. One of our favorite haunts is Scardello for super-gooey grilled cheese sandwiches and some prosecco. We also dig the Perot Museum of Nature and Science and, for an overnighter, crash at the (temporarily closed) Daisy Polk Inn, a definitely haunted B&B in Oak Lawn. We're always glad to come home to the Fort because just knowing that there's another metropolis a short drive away is pretty cool for people who like to travel but don't necessarily enjoy the ordeal that traveling can sometimes be.
Dog Park
Readers' Choice: MUTTS Canine Cantina, 5317 Clearfork Main St,
Fort Worth, 817-377-0151
Critic's Choice: Zbonz, 6950 Camp Bowie West, Fort Worth
Dogs of all sizes have the run of this 7-acre park replete with a pond, a fenced area for smaller canines, and a good amount of shade for the humans. If you're looking for a lot of space for your furry friends to tire themselves out in, fill up on smells, and leave each other unsolicited pee-mails, Zbonz is the spot.
Drag Performer
Readers' Choice: Patrick Mikyles, Drag With Me The Show
Critic's Choice: Salem Moon
(@SalemMoonDrag)
Always fabulous and funny, Salem Moon brings her singular style of glamor-punk drag to bars and runways throughout North Texas every week. Kiba Walker (he/him), the man behind the Salem Moon persona, is an outspoken advocate for demystifying and destigmatizing the artform. Drag queens dress to the audience, he regularly tells concertgoers and media, meaning that shows for adults use adult language and attire while performances with youths present are appropriately G-rated. Nothing will likely end the fearmongering by our horrible county judge, Tim O'Hare, and his reptilian ilk, but that hasn't stopped Moon and other queens from strutting their stuff to glory amid showers of dollar bills and hoots and hollers of adoration.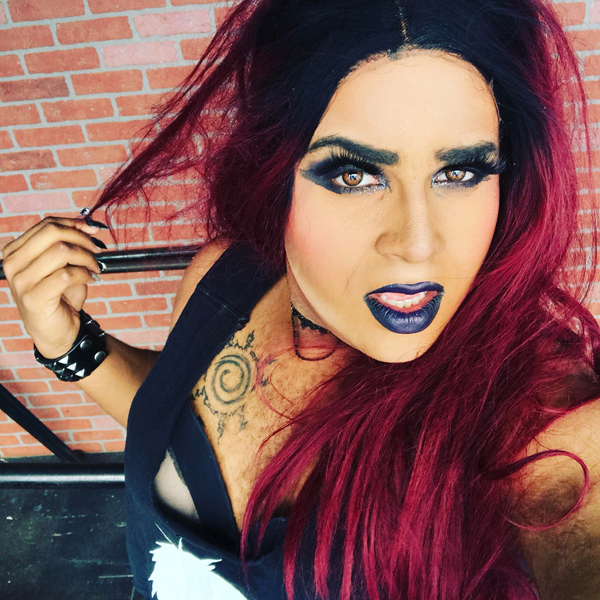 Entertainment Spot
Readers' Choice: Electric Starship Arcade, 5620 Denton Hwy, Haltom City, 817-479-6366
Critic's Choices (Top 5): While there are lots of arcade games and a putt-putt course, Alley Cats Entertainment and Putt-Putt Golf Center (609 NE Loop 820, Hurst, 817-589-0523) has a lot more going on than just that. Bowling, go-karts, amusement rides, and even batting cages make Alley Cats a great way to spend an afternoon or two. When it comes to sheer inventory, Cidercade (1813 W Bowie St, Ste 101, Fort Worth, 817-264-2835) is hard to beat. With more than 275 arcade games, this outpost of Dallas' Bishop Cider is sort of like Lotusland — paired with the above-average grub and tasty craft ciders, you could spend 10 sleepless days gaming here and feel like only an hour has passed. While Electric Starship's menu is mostly gourmet dogs and macrobrews, the retro games are the thing. The Haltom City space is also a music venue, so you can enjoy your melodies with your Missile Command. If you're not a moron like this writer, you won't spend two precious hours at Free Play (1311 Lipscomb St, Fort Worth, 817-242-8487) on the Near Southside trying to master Tron. And failing. Instead, you'll enjoy the pub food, the macrobrew pounders, and some of the other vintage arcade games. (At least he goes back to normal life basking in the knowledge that he's still unbeatable at rod hockey.) Parents of normal kids? Do whatever you want. Parents of crazy kids? Take 'em to Urban Air Trampoline and Adventure Park (multiple locations), where they can bounce and jump and zipline and run 'til their little hearts are full. Best part? Booze for the adults.
Gallery Exhibit
Readers' Choice: Jay Wilkinson's Free Dirt, Bale Creek Allen Gallery, 120 St. Louis Av, Ste 149, Fort Worth, 512-633-0545
Critic's Choices (Top 5): The "resilience, strength, and ambition" of the Chicano people formed the heart of Clean Hands. For this recent electric show at Artspace 111, Benjamin Muñoz mined his culture via iconic Calavera figures on explosive backgrounds. Readers' Choice Free Dirt at Bale Creek Allen was as powerful, intriguing, and joyous as we'd come to expect from Fort Worth's Jay Wilkinson. Note to curators: We need more stuff like The Ruins of Burg Worth. Joshua Goode's solo show at Fort Works Art was playful and original. The North Texas artist and curator devised an entire wild mythology from which he churned out his ka-crazy assorted sarcophagi and remains. Artspace 111's current show, Renewal collects the work of four masterful North Texas artists. Carol Benson, Janet Chaffee, Allie Regan Dickerson, and Erika Huddleston cross mediums but all draw from "memory, poetry, personal experiences, and observation." Studied, contemplative, and powerful, Renewal is a welcome glimmer of hope for a dying world. William Campbell Gallery's four new solo shows are exceptional. The Arlington Heights space features Patty Sutherland's dynamic, tactile textile pieces and Gigi Mills' almost primitivist figurative paintings, while at the Foch Street gallery, it's Julie Lazarus' moody ab-ex paintings and flowing Murano glass sculptures with photographer Maxine Helfman's painterly still lifes of flowers and birds. Along with fun, our scene could also use a lot more estrogen.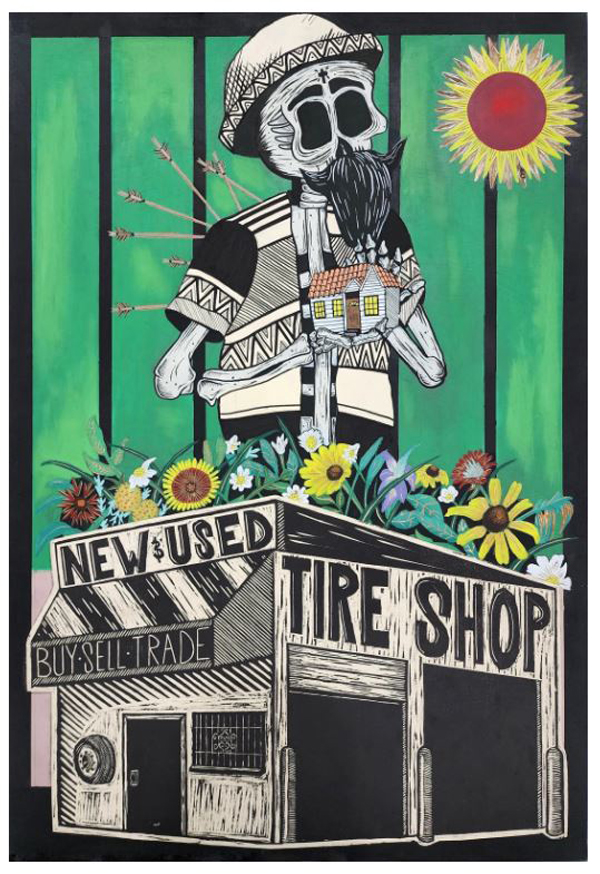 Golf Course
Readers' Choice: Rockwood Park Golf Course, 1851 Jacksboro Hwy,
Fort Worth, 817-392-6560
Critic's Choice: Rockwood Park
Designed by golf course architect John Bredemus in 1938, Rockwood underwent a $5.1 million renovation led by the design team of John Colligan and associate Trey Kemp in 2015, and, man, it's so not shabby. The designers lengthened the course to play up to 7,053 yards with new greens, tees, fairways, a bunkering system, drainage, and cart paths, and Texas Monthly recently named Rockwood one of the state's best public golf courses. See ya on the links.
Kids' Activity
Readers' Choice: Fort Worth Museum of Science & History, 1600 Gendy St, Fort Worth, 817-255-9300
Critic's Choice: Meow Wolf: The Real Unreal, 3000 Grapevine Mills Pkwy, Ste 253, Grapevine, 866-636-9969
Part art installation, part mystery adventure, Meow Wolf Grapevine: The Real Unreal is all fun. There are two ways to tour this funhouse. First, you can embrace the craziness, open every door and every drawer, and enjoy the art for art's sake, as we did on preview day. Or you can participate in solving a mystery. If that's the route you'd like to take, stop reading now. Follow the same clues that led main character Jared through a refrigerator door right into another, awesome dimension. While the youngsters will certainly love the funhouse-esque experience, kids of all ages will enjoy the visuals.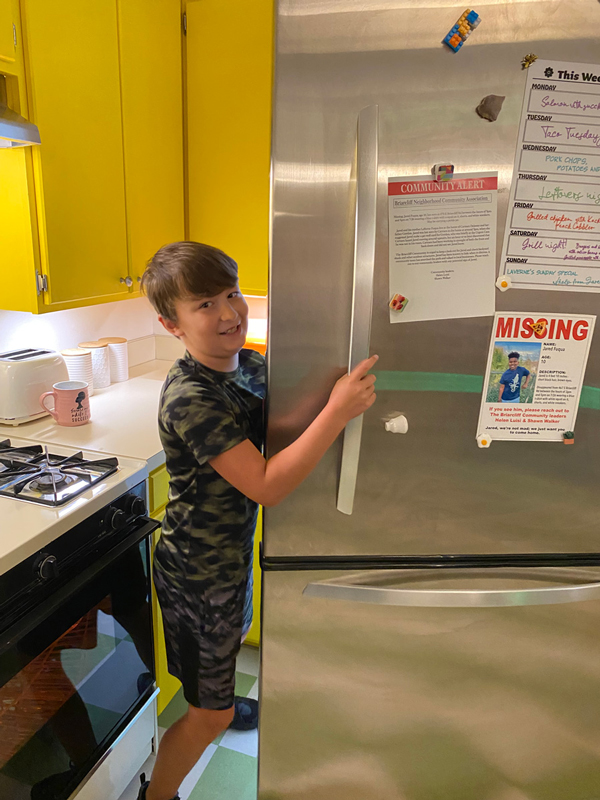 Place to Take Kids
Readers' Choice: Fort Worth Zoo, 1989 Colonial Pkwy, Fort Worth,
817-759-7555
Critic's Choice: Fort Worth Zoo
The zoo is always a wonderful way to spend a day with your offspring, and (dad joke incoming!) if they act out, you can always throw them to the lions. Or, more specifically, to the African lions, the stars of Predators of Asia & Africa, the zoo's current exhibit that also features the African painted dogs, cheetah, striped hyena, Sumatran Tiger, and all kinds of birds, plus newcomers the African and Clouded leopards. The zoo might not be an everyday experience, but you should pencil a visit on your calendar at least once per season.
Place to See Movies
Readers' Choice: AMC Dine-In Clearfork 8, 5015 Trailhead Bend Way, Fort Worth, 877-262-4450
Critic's Choice: Coyote Drive-In, 223 NE 4th St, Fort Worth, 817-717-7767
It's just hard to match sitting in a comfy folding chair under the stars, noshing on popcorn or burgers and sipping on adult beverages, and taking in a blockbuster with the Fort Worth skyline as your backdrop. Coyote Drive-In is such a great, cozy, fun spot, it may make you question indoor movie watching forever. The prices are more than reasonable, and just about every fellow theatergoer — based on several years' worth of experience — is respectful, not making noise, not littering, and not cranking up the dang high beams.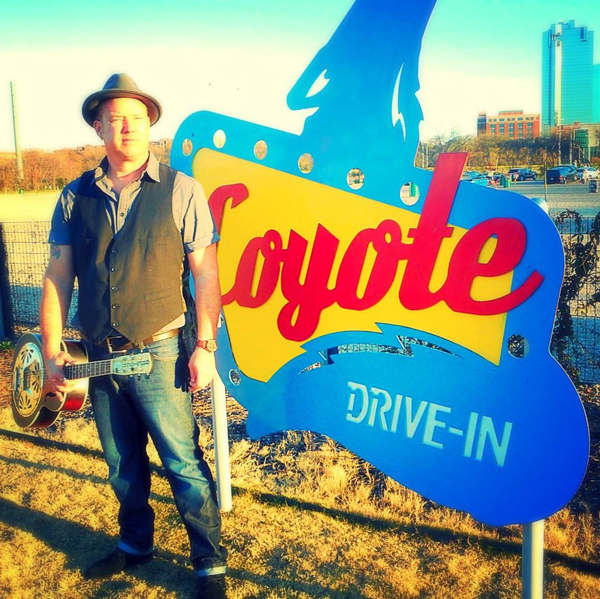 New Mural
Readers' Choice: Juan Velazquez's "Rougned Odor Punch," Gilberto's Taco Shop, 611 W Park Row Dr,
Fort Worth, 817-583-6272
Critic's Choice: Jana Renée's "Daisy and Dolly," Hotel Drover, 200 Mule Alley, Fort Worth, 817-755-5557
Jana Renée, whose earlier murals adorn the Foundry District and area hangouts like McFly's Pub and Trinity Coffee Shop, has brought her brushes to Mule Alley. One of her newest pieces, "Daisy and Dolly" features two Western singers captured in different poses as they serenade visitors, brightening the southern wall of fancy Hotel Drover. Every six months, Renée repaints the cutesy brunette and blonde, making the mural a very slow cartoon of sorts. Giddy up.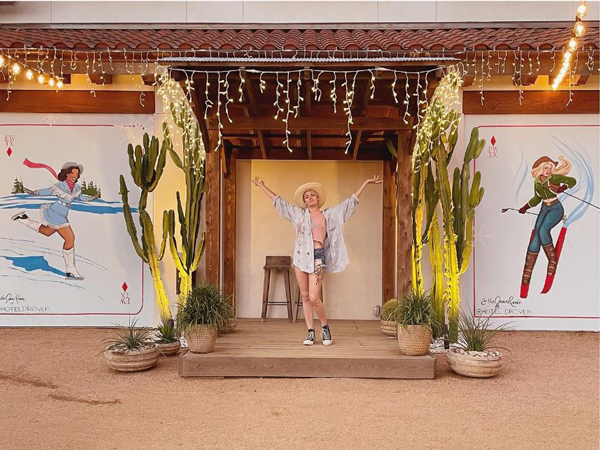 Museum Exhibit
Readers' Choice: Lives of the Gods — Divinity in Maya Art, Kimbell Art Museum, 3333 Camp Bowie Blvd,
Fort Worth, 817-332-8451
Critic's Choices (Top 5): Girl in a Country Song & Hometown Harmonies at the Arlington Museum of Art (201 W Main St, Arlington 817-275-4600) doubled down on two of our favorite things: photos of country music's legendary old guard (Loretta Lynn, Dolly Parton, Faith Hill, others) along with personal memorabilia from local country artists Mickey Guyton (Grammy winner from Mansfield), Kristin Maldonado (of Pentatonix fame), and Maren Morris, who needs no introduction. Running thru Nov 26 at the Modern Art Museum of Fort Worth, Jammie Holmes: Make the Revolution Irresistible highlights the impressive skills and thoughts of the Black 39-year-old oil painter who blends historical elements and self-referencing images to critique racism in this country. The Kimbell's current show, Lives of the Gods — Divinity in Maya Art is one of the most stunning collaborations of recent memory, respectfully curated with art that belongs where it was invented. Robert Motherwell: Pure Painting at the Modern Art Museum of Fort Worth was a deeply fascinating, colorful window into an artist best known for working in shades of black and white. The curators at the Amon Carter Museum of American Art can always be counted on to hang interesting stuff, and The World Outside: Louise Nevelson at Midcentury, a collection of the artist's mid-20th-century sculpture and lithographs, is no exception. It's up thru early 2024.
Nonprofit Organization
Readers' Choice: Texas Coalition for Animal Protection, 2401 Westport Pkwy, Ste 140, Fort Worth, 940-566-5551
Critic's Choices (Top 5): Fort Worth's charities have hearts of gold. Whether it's the Van Cliburn Foundation (201 Main St, Fort Worth, 817-738-6536) presenting world-class concerts and competitions along with educational outreach or LGBTQ Saves (1959 Sandy Ln, Fort Worth) hosting kid-friendly programs for queer youth that ensure they are welcomed and loved, nonprofits do a lot of good with tight budgets. Fostering the next generation of world leaders is Fort Worth Abroad, the nonprofit that covers the airfare to send local college students overseas. For the young minds awarded scholarships through the program, the benefits include respect for and appreciation of other cultures and valuable networking opportunities. Fort Worth is the ultimate beneficiary of open-minded young adults who take those lessons and further grow our local economy and culture. The team at Arts Fort Worth (1300 Gendy St, Fort Worth, 817-738-1938) is small but mighty. The nonprofit that manages the Rose Marine Theater and the Fort Worth Community Arts Center also disburses city funds to local arts-related nonprofits. Comparably sized cities have multiple arts centers, while our fair burgh has only one. We didn't forget about you fur baby lovers out there. Saving Hope Animal Rescue (SavingHopeRescue.org) helps unwanted, abused, and neglected animals find their forever homes. The work of housing and rehabilitating those cats and dogs isn't easy, and finding homes for older animals is equally daunting work. Kudos to the Saving Hope team for caring for four-legged canines and felines that may be running out of hope.
Paint Night
Readers' Choice: A Geek and Her Brush, Muy Frio Margaritas, 3613 W Vickery Blvd, Ste 109, Fort Worth,
817-238-3386
Critic's Choice: Niki Little's The Little Art Bus, 5128 Birchman Av, Fort Worth,
Artist, wife, mother, and bus driver Niki Little started her dream of an art studio on wheels from the trunk of her car. It eventually grew into the inspired space you see rolling down the streets of Fort Worth. The Little Art Bus is a fun and creative environment that can happen at your house, workplace, a park, or anywhere else, without the hassle of making and cleaning up a mess.
Park
Readers' Choice: Dream Park, Trinity Park, 2001 University Dr, Fort Worth
Critic's Choice: Fire Station Park, 1616 Hemphill Street, Fort Worth
The 15,000-square-foot Dickies Skate Plaza at Fire Station Park features obstacles for skateboarders of all skill levels and skateable pathways throughout the sprawling green area.
Podcast
Readers' Choice: R.A.P. Podcast, @r.a.p.podcast
Critic's Choice: Fort Worth Roots, FortWorthRoots.com
Podcaster Andrew Turner spotlights Fort Worth's creatives through thoughtful hour-long interviews shared in video and audio-only formats across all major social media platforms. An attentive listener and insightful interviewer, Turner makes all his guests feel at home as he nudges his interviewees to describe the thought processes behind their work. Past guests include musicians, business owners, and artists. The focus is always local. Looking for a podcast about the people who make Fort Worth awesome? Tune into Fort Worth Roots' weekly episodes.
Recreational Class
Readers' Choice: Fort Worth Botanic Garden's adult education classes, 3220 Botanic Garden Blvd, Fort Worth 817-463-4160
Critic's Choice: your local community center, multiple locations
Whether you're looking to be active or just want something fun to do, Fort Worth's community centers offer a wide variety of camps, classes, and programs, covering a huge range of physical activities from aikido to zumba. Browse the Parks and Rec department at FortWorthTexas.gov to find what each center has coming up and get moving.
Theater Production
Readers' Choice: The Other Josh Cohen, Circle Theatre, 230 W 4th St, Fort Worth, 817-877-3040
Critic's Choice: Spaceman, Amphibian Stage, 120 S Main St, Fort Worth,
817-923-3012
Directed by Amphibian's Jay Duffer and starring Sarah Rutan, Spaceman was, uh, quite a trip. The February show gripped audiences with its immersive sound, elaborate set design, and a plot that was alternately funny, tense, psychedelic, and sad. As an astronaut on a solo mission to Mars after her husband tragically failed at a previous attempt, Rutan was stellar, providing theatergoers with a glimpse into the madness born of the loneliness, frustration, and boredom inherent to space travel, as well as the sorrow that comes from a past that fades a little closer to oblivion with every moment of the present. The lighting, set, sound design, special effects, and Rutan's costume — bedecked in a busy array of the mission's corporate sponsors — drew you in instantly, and Rutan's empathetic portrayal of an astronaut's mental breakdown never let up.
Theater Troupe
Readers' Choice: (tie) Pizza Chapel Theatre Company, 925 N Little School Rd, Kennedale,
@PizzaChapelTheatreCo; Texas Star Dinner Theater, 816 S Main St, Grapevine, 817-310-5588
Critic's Choice: Amphibian Stage, 120 S Main St, Fort Worth, 817-923-3012
For a small company, Amphibian Stage really brings in and puts on some major talent. The quality of acting is always A-plus, which is important because the theater itself is intimate and doesn't allow for a lot of props or an elaborate set. As with most local theaters here and across the country, the Phibs offer a lot more than just shows. There's also screenings of plays and Spark Fest, an annual confab of workshops, staged readings, and comedy. Next time you're out and about on South Main, feel free to drop by and say hello.
Critic's Choice Only
Example of New Architecture
Critic's Choice: PS 1200, 1200 6th Av, Fort Worth, 214-536-2633
Billed as a "public park with private moments," PS 1200 is a mixed-use development housing eight apartments, six offices, two retail spaces, and one restaurant area, centered on the arched, metal-exterior, multistory units that overlook a row of trees on 6th Avenue, just north of Magnolia on the Near Southside. Its striking metal construction and contemporary design are an attractive, decidedly modern complement to the ave's historic buildings, and its sunlight- and tree-forward designs serve to brighten the bustling commercial district.
To see who won Best Of 2023 awards in the Night & Day categories, click here.